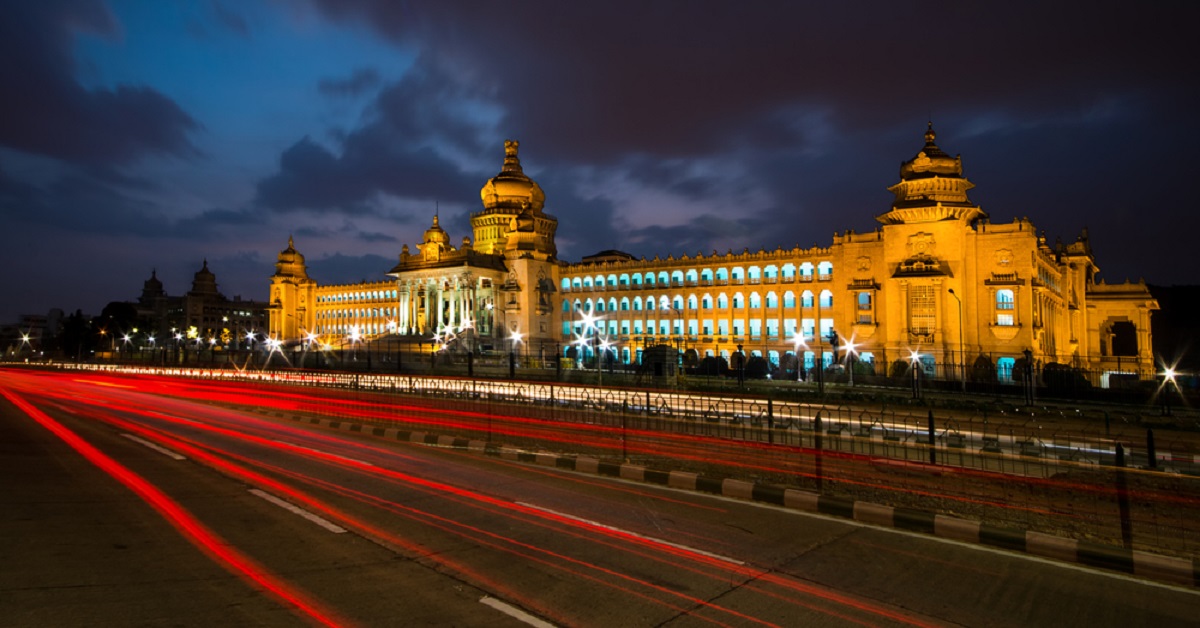 12.3 million.
Yes, that's the number of people living in Bangalore and loving every bit of it! You're literally 'one in a million' once you live in the Silicon Valley of India.
They say, where you live defines the way you live. But if you've ever gone house-hunting, you'll know what an enormous task it is to find such a place to rent and live in! We get it. Which is why we've put together a complete guide to everything you need to do and know before you rent a house in Bangalore.
What's the average cost of living in Bangalore?
Apart from the monthly rent of the house, there are other costs that will come up pre, during and post your rental period. It's a good practice to work these costs into your budget and plan. From deposit amount and set-up costs to broker fees and maintenance charges, we've covered it all.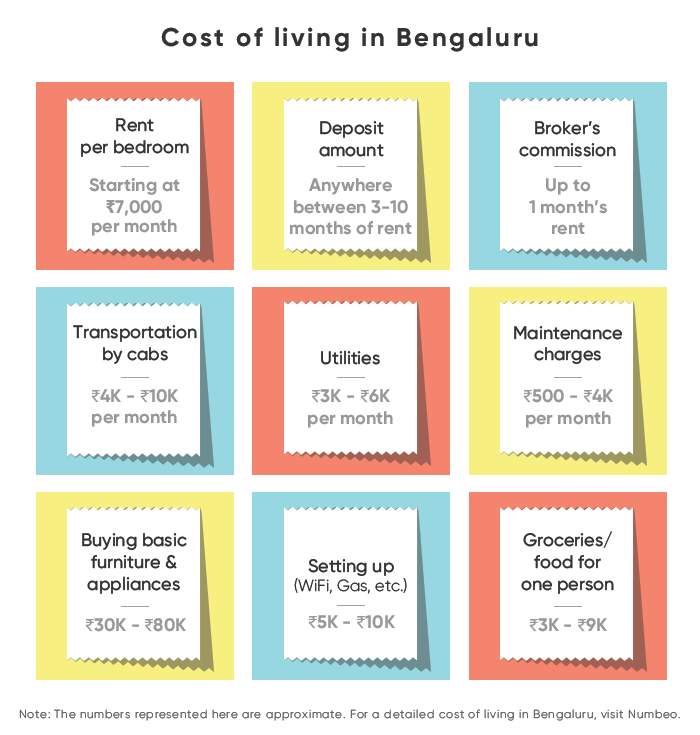 Where should I stay in Bangalore?
The area you rent can set the tone for your lifestyle in Bangalore. Before choosing the area, you'll have to take into account a few important factors.
Daily commute
Is your office in the center of the city? Is it in the IT hub of Bangalore? Factor in where your office is because a majority of your daily travel would be between your rented home and office. Considering the unpredictable and heavy traffic in Bangalore, you should ideally live not farther than 5 km from your office. Makes everyday commute easy and quick!
Area and locality
If you're new to Bangalore and looking for a place to rent, it would be best to choose a residential area or even a gated society. You'll feel much better settling in if the home you rent is in an area that is not crowded by markets, noise, and pollution. Wouldn't it be lovely to go back to a home filled with calmness and tranquility? Choose wisely!
Convenience stores and amenities
If you're moving to Bangalore all by yourself, it's good to have all the facilities close by, right from public transport to the nearest BDA complex. Moving in with your family? Factor in the proximity to good schools, parks, and convenience stores. There's something for everyone in this big city! Live the best life you can by choosing the right house to rent in Bangalore.
Yes, we did just advise you not to live in a crowded market area. But, you should also factor in how far the nearest market is. While Bangalore is brimming with start-ups that deliver anything you need, right to your doorstep (BigBasket, Dunzo, Grofers), it's always a good thing to have a market nearby for quick last-minute shopping needs.
Leisure and recreational
Bangalore is known for its reverberating nightlife with countless pubs and lounge bars. Either that or house parties! If you're out partying at night, you wouldn't want to travel for an hour just to reach back home. And if the party's at your house, you wouldn't want your friends to cancel on you just because your place is too far. See how important this is? Think twice before you choose!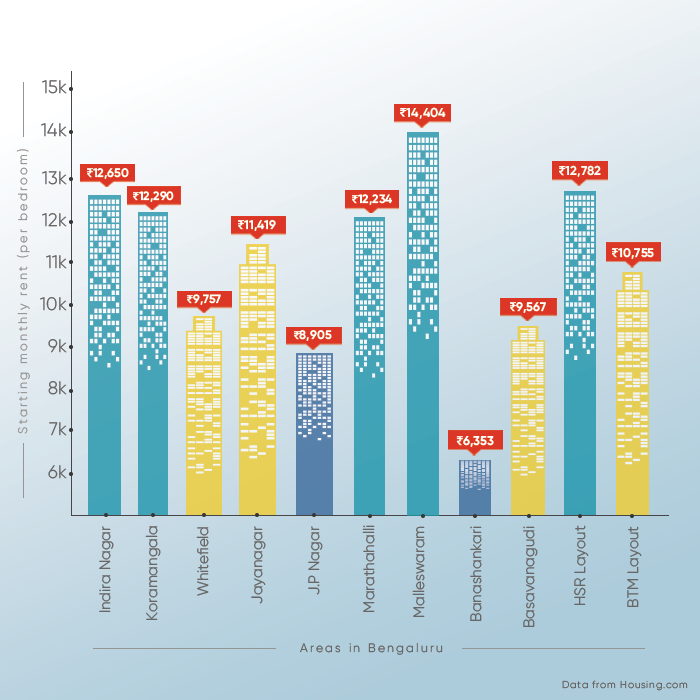 Where do I find houses on rent?
Real-estate brokers or should we call them real estate ninjas? While you may avoid brokers during house-hunting, they often turn out to be great resources in finding a wide variety of houses to rent in Bangalore. Since they make the entire process of finding a house so quick and easy, brokers charge a commission/fee of up to 1 month's rent. You should, however, be aware of scams and cons by fake real-estate agents.
Bangalore is a city where yearly thousands of people move in. Being a startup and tech hub, it's only fitting that we've taken house-hunting online. Here are a few websites and facebook groups you can peruse and find houses on rent in Bangalore. Get online, get renting!
Facebook groups
Apps & platforms:
If you're browsing the fifth page of your search result, you already know how futile it has been. Luckily, here are a few top apps and platforms to help you find the house of your dreams.
NestAway

Housing.com

Commonfloor

Makaan

99acres

Magicbricks

Quikr Homes
Should I rent a furnished or unfurnished house?
Yes, it seems easier to move into a furnished house with all the furniture, appliances and amenities set up for you. While it's easier, it also costs a lot of money! Add to that, you might lose your deposit amount just because of tiny scratches and stains.
When you rent an unfurnished apartment, you're not only saving thousands of rupees, but also getting the freedom to choose the furniture and appliances of your taste and preference. With our range of myriad RentoMojo designs, we're sure that you'll find just what you love. Feeling overwhelmed by the costs? You can save with RentoMojo! Get furniture and appliances to set up your home, on rent. Packages begin only at ₹1,500 per month!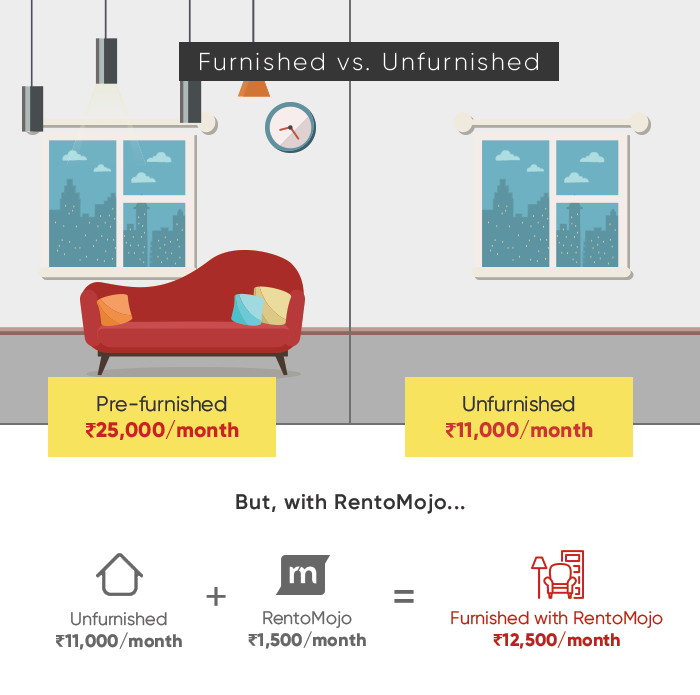 Before you move in…
So, you've found a house you like and it's in your budget! Before leaping in and finalizing the house, here's a list of everything that you must check. Trust us. A lot of problems can be avoided by just being a little bit careful. As the saying goes, you can never be too careful!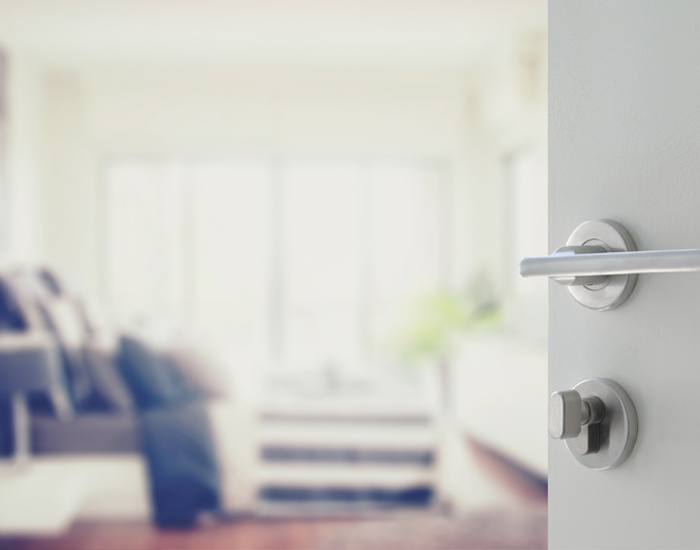 Inspect the flat: Is it freshly painted? Are all the switches working? Is there enough sunlight coming in? Is there enough storage space? Your near future is about to be spent living in and out of this house. Inspect every switch, wall, pipe, appliance, balcony, staircase—basically every nook and corner inside and outside the house before you say yes and hand over the deposit amount.
Explore the area
Once you've seen the house, it's time to step out! See what's around the building—markets, salons, schools, restaurants, and other commercial places. Is it a residential area? Is there a park nearby? Take a quick walk to explore the area you'll be living in for the next couple of months or maybe years!
Society facilities & guidelines
If you've found a house in a gated society, they often come with added amenities and facilities—swimming pool, gym, sauna, park, power backup, etc. Along with these, societies also have tenant's associations that ensure safe and stress-free living in society. Get acquainted with the guidelines of living in a society so you won't face any surprises later! Ask your broker or landlord or simply check the society's notice board for the guidelines.
Rental agreement
A rental agreement is a legal contract between the landlord and the tenant giving you the right to occupy the residential premises for a predefined period. Before signing this document and handing over copies of your ID proof, read it carefully and check for any discrepancies or clauses that you don't agree with. This will definitely help in preventing any problem from arising in the future.
The final act
Amidst all the searching and house-hunting, the most important thing is to stay positive! Yes, it will test your patience and you'll feel like there are no houses for you to rent. But, never give up 'cause your perfect home is right around the corner. We hope you find just the house you love without burning a hole in your pocket. And once you do, subscribe to a RentoMojo package to furnish your home and save thousands of bucks!

Have more questions about renting a house in Bangalore? Leave a comment!