Whenever you open an interior decor magazine, you will see numerous pictures of coffee table decor ideas. They look beautiful and of course, we get tempted to create something similar in our space as well. But let's face it, the perfect hardbound books in the same color scheme stacked beautifully along with the expensive vase holding fresh Juliet Roses in the pictures isn't easy to recreate.
Our coffee table needs to suit our interiors and aesthetics while ensuring that it is also functional. We don't use our coffee table only as a centerpiece for our living room. It is also our footrest, our dining table, gaming table and what not. It is one of the most versatile pieces of furniture in our house. Keeping only the decor aspect in mind will kill the functionality.
Coffee table decor is definitely not rocket science. Following these pro tips will help you style the perfect coffee table for your home. Looking for a coffee table? Rent one from RentoMojo, starting at ₹79/month.

Coffee table decor tip #1: Select the perfect size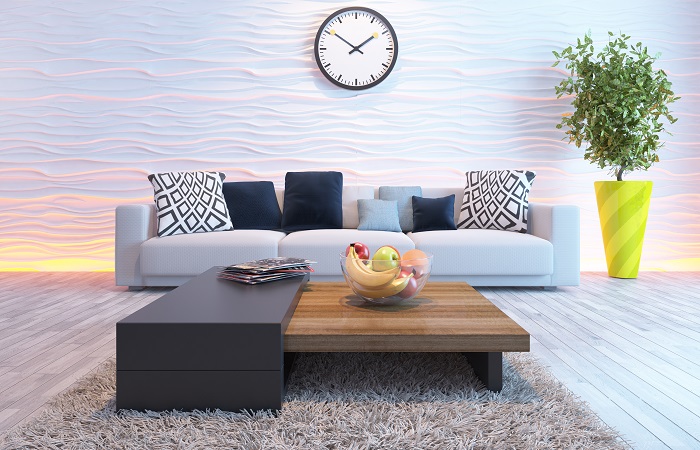 When you are looking for a coffee table, it is very important to keep the size of your living room in mind. First, choose your sofa and then select your coffee table according to the space left in your living room after you have placed your sofa and entertainment unit there. If your living room area is small, it's best to go for an oval or round coffee table that won't take up too much space. On the other hand, if you have a large living room area, choose a large coffee table or consider placing two medium-sized coffee tables.

Coffee table decor tip #2: Match with your interiors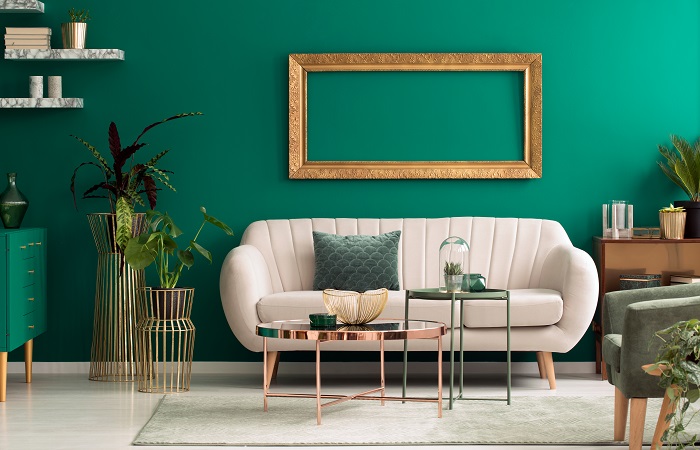 For a well put together home, it is crucial to keep the interior color scheme consistent. Imagine having a house in a silver, grey and white color scheme and placing a rose gold coffee table right in the center of this monochrome living room. It's going to look completely off. Carefully select the color and style of your coffee table that will go with your decor.

Coffee table decor tip #3: Use trays/baskets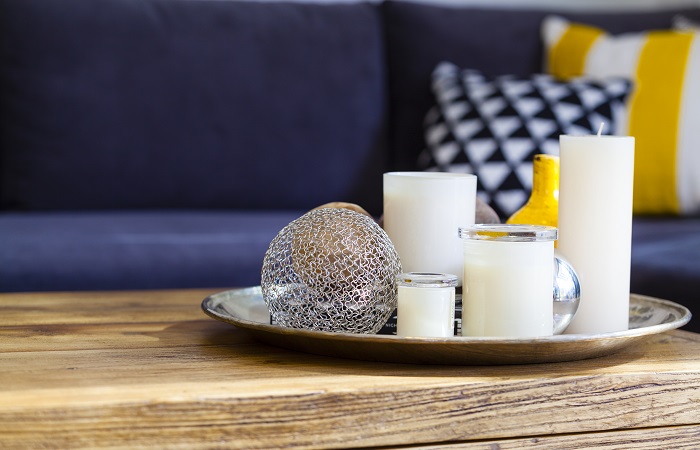 The one simple way to give your space an organized look is by adding baskets and trays. Placing a tray on the coffee table to store your coasters, candles, etc. will give your coffee table a clean look instantly. Using fancy trays and baskets will add an aesthetic value. Use the space below your coffee table by placing a nice basket and store your throw blankets and shawls there. A perfect solution for the winter nights!

Coffee table decor tip #4: Add flowers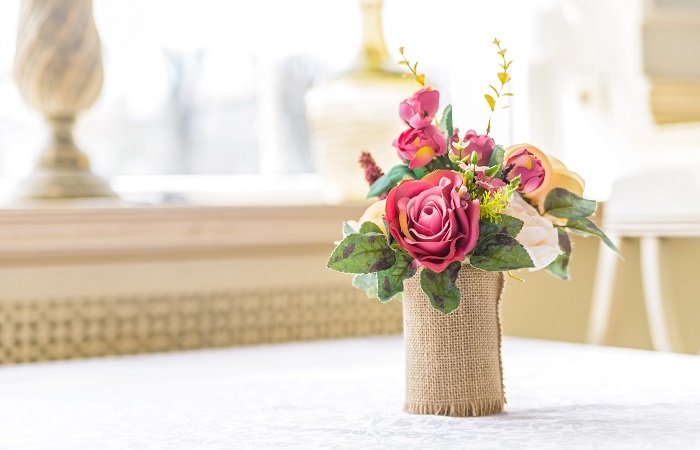 Add flowers on your coffee table to brighten up your space. It is not just beautiful to look at but using flowers leaves your home smelling nice and using our favourite flowers inside the house is known to peak up our energy levels. You don't need to buy expensive vases to display the flowers. You can DIY a super affordable and beautiful vase by cutting a Pringles box in half and covering it up with burlap.

Coffee table decor tip #5: Books/magazines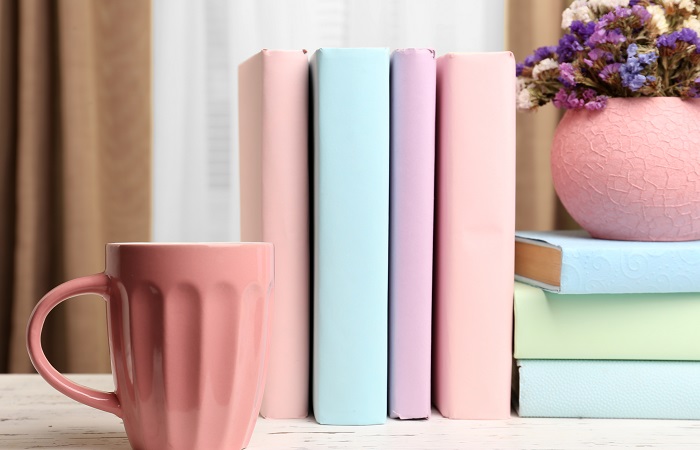 Keeping books and magazines on your coffee table will help your guests kill time when you are busy cooking something for them. Even for the days when you are too lazy to get up and grab the remote, you can just curl up on the couch and read a book. And of course, a stack of good hardbound books will give your coffee table a classier look.

Coffee table decor tip #6: Coasters are a must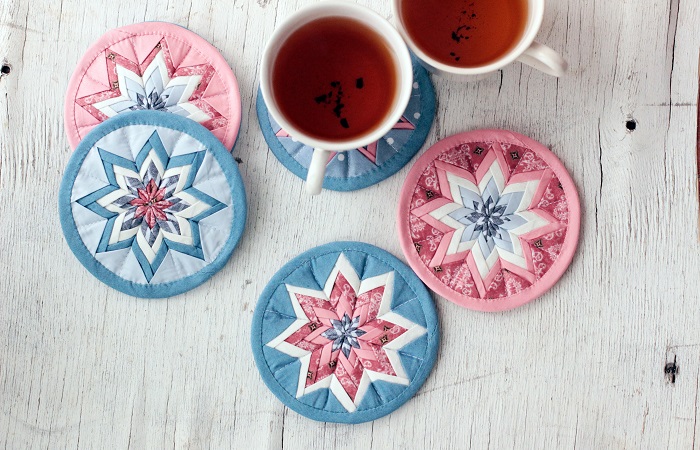 Place a few coasters in a tray or a coaster holder on the coffee table. It will remind you and your guests to place their drink on top of a coaster. Keeping pretty coasters is not only aesthetically pleasing but it also keeps your coffee table stain-free.
You can DIY your coasters using the leftover fabric from your curtains or cushion covers. This will bind in the colors and pattern of the room together beautifully.
Coffee table decor tip #7: Personalise it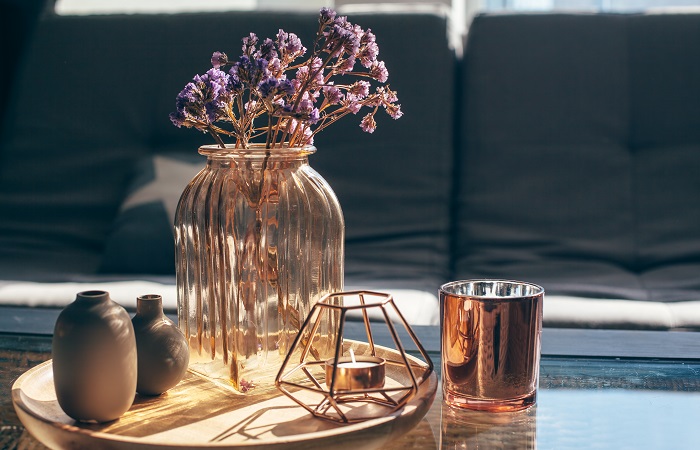 No matter how much we love the pictures of those perfectly-styled homes in the interior decor magazines, replicating the same in your home will give it a hotel or a showroom vibe. To give your home a more personal touch, add a few elements that'll reflect your personality. Add decor accessories that you bought during your travel or even a flea market find that you really love.
Coffee table decor tip #8: Scented candles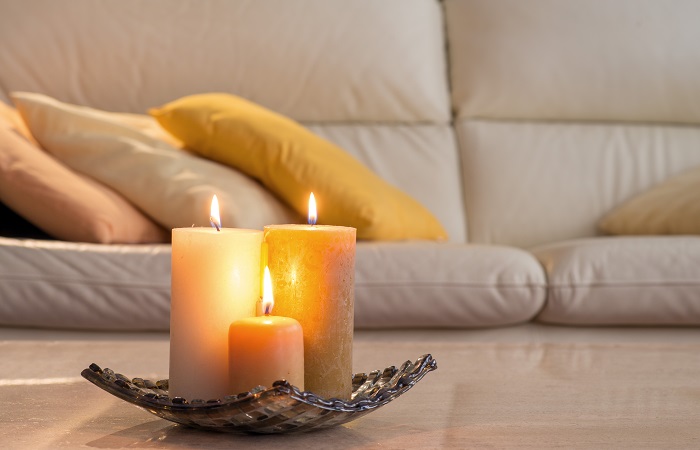 Who doesn't like a beautiful smelling home? Scented candles are known to have a lot of health benefits. Fragrances like vanilla, lavender, citrus and cinnamon help us brighten up our mood, relax, relieve stress and calm our nerves. Not just that, eucalyptus and peppermint can also help us get rid of muscle pains, headaches, cold and digestive problems.
Just light it up when you are expecting guests or when you just want to unwind.
Coffee table decor tip #9: Don't overcrowd it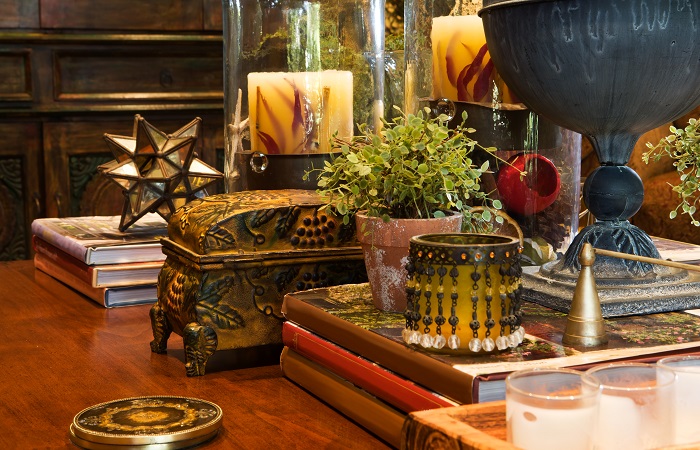 While styling a coffee table, there is a chance that we may go overboard and not realize it. Adding too many decor elements is just going to make the coffee table overcrowded. We have to be the best judge of the things that need to go on the coffee table.
Always ensure that the coffee table is not cluttered. No matter how well we organize those several things, it'll still be an organized mess.
Coffee table decor tip #10: Don't keep anything too tall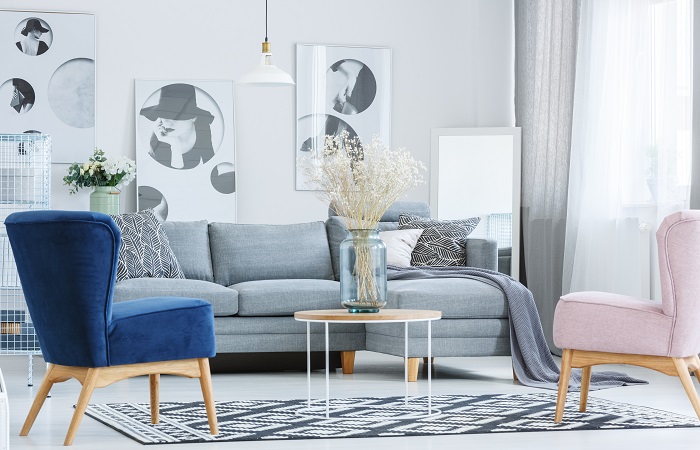 Our living room is the main conversation area. Placing something big or tall on top of the coffee table is going to be a distraction or conversation killer. Not to mention, it's going to take up a lot of space on the coffee table, which reduces its functionality.
It is also easier to pass things around when you don't have any tall obstruction on the coffee table. Keeping it simple and clean will give your coffee table a neat and classy look as well as increase the functionality.