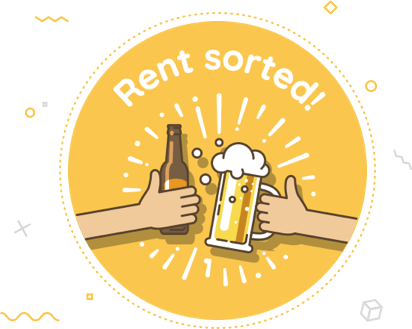 Refer a friend, save on rent!
Tell your friends about RentoMojo using your unique referral code and both of you can earn RentoMoney!
Earn now
You refer
a friend
Your friend
rents from us
Your friend's order
gets delivered
You both
earn RentoMoney!
Referral Terms & Conditions
You, the referrer, will receive RentoMoney as sign-up bonus when your friend signs up as a first-time user on RentoMojo by applying your unique referral code, and referral bonus when your friend's order is successfully delivered.

We care about your happiness. Since we run multiple referral offers for different cities and categories, RentoMojo ensures that you and your friend will always receive the highest referral bonus applicable.

RentoMoney is only applicable on monthly rental and not on the security deposit.

To avail the referral bonus the minimum monthly rental has to be INR 500/- or above.

Only signed-up users can use RentoMoney.

The friend(s) you refer must be a first-time customer using your referral code for their first rental order on RentoMojo.

Referral code may be clubbed with our other/existing offers and discounts at checkout.

You cannot use a referral code of a person who has been referred by you.

Before delivery, if your friend cancels their subscription of the category to which the referral code is applicable, the referral bonus will be automatically cancelled for you and your friend.

The maximum referral bonus that can be earned by a referrer is capped and may differ for each referral offer.

RentoMoney is non-transferrable and cannot be encashed upon completion of tenure.

You cannot add funds directly to your RentoMoney account. Only referral amount will get added to the RentoMoney account.

RentoMoney is valid for 1 year from the day of crediting.

Edunetwork Pvt. Ltd. reserves the right to withdraw/ cancel RentoMoney from a user's account in case of fraud such as forgery of documents, referring oneself, referring a non-existent person, running ads on any paid network to earn through our referral program.

Edunetwork Pvt. Ltd. reserves the right to delete all referral codes posted on RentoMojo Twitter, Facebook, Instagram, Youtube, Google Plus and Google Play Store.