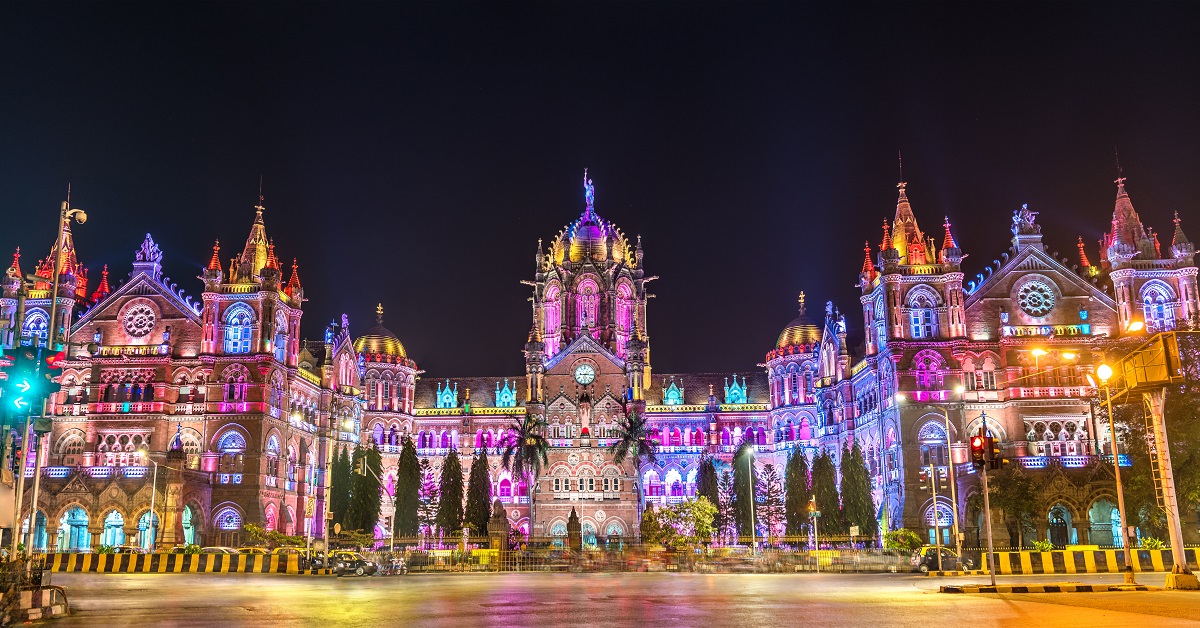 For a city that never sleeps, Mumbai is home to around 22 million people and now, the newest member— you!
Besides being known as the financial capital and the second capital of India, Mumbai is always bustling with energy and people all-around with its high-rise buildings, luxurious and lavish houses, spectacular seafront, deliciously gastronomic street food, trendy shopping streets, and vibrant traditional Victorian-era architecture. The Wealth Report Asia (2018)  listed the eleven most expensive cities in Asia, and Mumbai was the only city from India to feature in this list and secured the eighth spot too! Settling down into a big city like Mumbai can be difficult.
If you're ready to move and don't know where to start, here's a complete guide to getting you started with your journey in Mumbai.
What's the average cost of living in Mumbai?
Now that you've narrowed down on the city of your choice, the cost of living in Mumbai for a bachelor is something to consider before relocating. It's always good practice to measure up your expenses and budgets to have better savings. The cost of living index in Mumbai is 29.28, which translates to a higher index when compared to 5.77 for Bengaluru. Here's a quick rundown of the cost of living and the average breakdown to survive in Mumbai.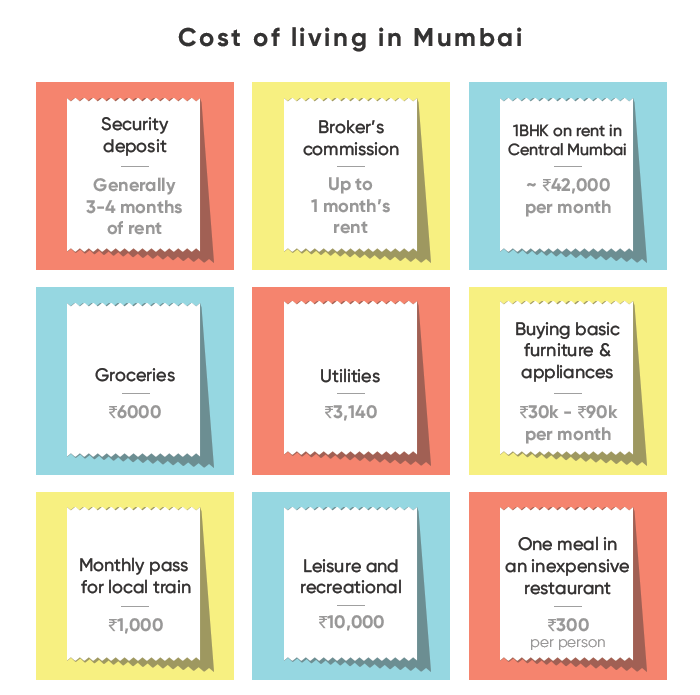 Where should I stay?
Daily commute
Mumbai might be blessed with incredible connectivity throughout the entire city with the metro and local transit line, but it's always a good idea to look for a place that is less than 5 km away from your workplace. Especially since Mumbai is always jostling with people all round the clock, it's ideal to find housing options that are easily accessible, convenient and tick all the right boxes.
Area and locality
Mumbai is one of the most crowded cities with localities ranging from a local chawl to sophisticated gated communities. It all depends on your budget and adaptability to adjust to your surroundings. Look for an apartment that is preferably closer to work. Be prepared for smaller spaces though!
#MojoTip: Don't be afraid to ask for help. Mumbaikars are generally warm, friendly and very approachable. Here's an ice breaker: Tumhee kashe aahaat? ('How are you?' in Marathi)
Convenience stores and amenities
It's always a good idea to scout for convenience stories and significant places around your potential accommodation to get a good sense of the locality. Mumbai also comes with the usual perks of a Metropolitan city. Use apps like BigBasket, Grofers to make the most of your new life in the city.
If you're a foodie, Mumbai will be an instant favorite. The city is home to some mouth-watering street food and small food joints, which should be very helpful if you're not in the mood to cook. Be warned though, Vada Pav will soon be an emotion!
Leisure and recreational
If you've ever heard of Mumbai as the 'city that never sleeps', it's true! Commuting in Mumbai is easy with local trains running from 4:00 AM to 1:30 AM in the morning. Don't be surprised to see people returning from work at 2 AM as well as people playing badminton on the streets at the same time!
If you're not chilling at home with a beer and pizza after a long week of work, you'll appreciate unwinding at Marine Drive, Carter road, Powai Lake, Amarsons Park or Girgaon Chowpatty. If you're interested in the nightlife, you won't be disappointed either. Mumbai is always dazzling with parties at places like Trilogy (Juhu), Toto's Garage (Bandra) among other happening places. You'll also find live music shows, open mics, lounge bars, theme-based bars among other crowd-favorites.
How do I find places to rent?
It's hard to rent a house in Mumbai without brokerage and paying an exorbitant amount. Brokers might be the real-estate ninjas, but the rent is often more than the cost of living in Mumbai per month!
While searching for houses on the internet might return a thousand results, you can also consider different options to narrow your search down. We've put together a list of all the platforms and forums that will help you get a head-start. Get on, then!
Facebook groups and pages:
If you're a regular user of Facebook, you'll find yourself familiar with Facebook groups and pages. If you aren't already part of these groups on Facebook, sign up and don't forget to turn on post notifications to stay on track with upcoming posts.
Apps & platforms:
If you're browsing the fifth page of your search result, you already know how futile it has been. Luckily, here are a few top apps and platforms to help you find the house of your dreams.
NestAway

Housing.com

Commonfloor

Makaan

99acres

Magicbricks

Quikr Homes
What is the cost of renting a house in Mumbai?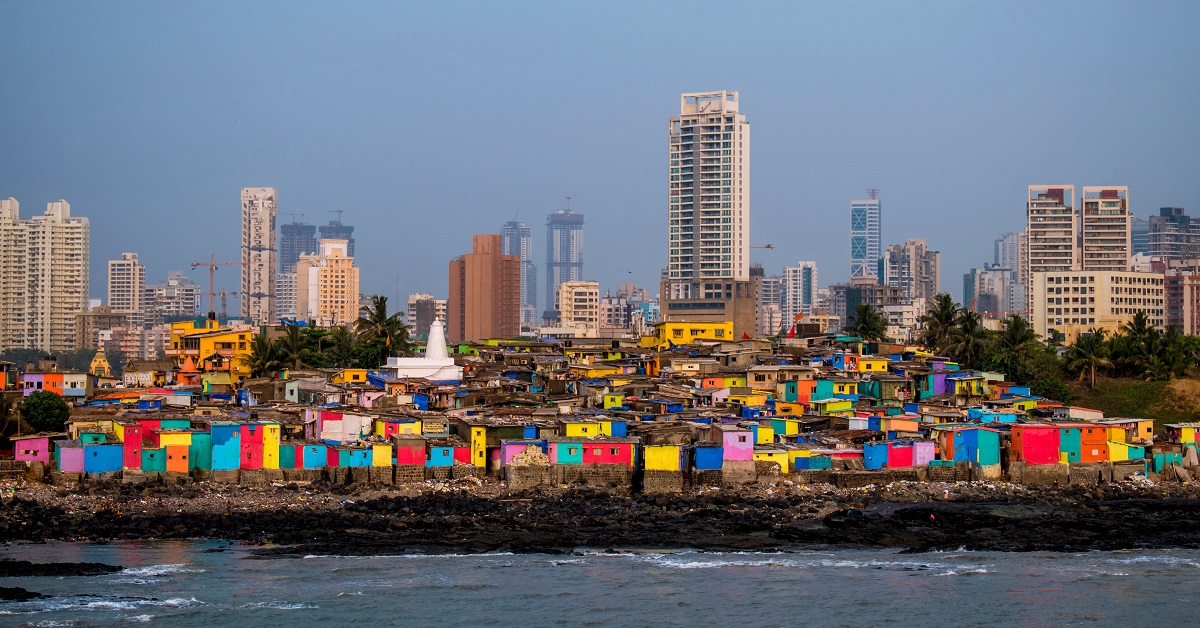 The cost of renting a house and the average cost of living in Mumbai may differ from person-to-person, but the location of your house is something that will set the tone and lifestyle for your entire monthly budget.  Mumbai might be a single city but the real estate is scattered and broken down over numerous parts. Thus, it makes sense to stay close to your office to cut down on commute time and expenses. However, housing rental will be higher if you're closer to central Mumbai. If you're prepared to travel, there's a better chance of getting a decent 1BHK for around ₹15-20k in an average locality like Thane or Vasai.
Here's a list of places with approximate rentals as per region and budget to give you an edge on your house-hunting!
As per apartment range
Here's a basic idea of apartment rent and sizes in Mumbai. Keep in mind though, moving in a 1BHK in Central Mumbai might be more expensive than renting a 2BHK in Navi Mumbai.
1BHK – ₹20-25k

2BHK – ₹30-40k
3BHK – ₹40-60k
As per budget
Mumbai is for everyone. From 5k and above, you'll find plenty of housing accommodations that will cater to all budgets. PGs, Chawls, apartments or gated communities; choose wisely!
₹40k and above – Borivali, Andheri, Bandra

₹30k and above – Jogeshwari, Goregaon, Malad

₹20k and above – Ghatkopar, Dadar, Sion, Mulund

₹10k and above – Thane, Dombivili, Kalyan, Nerul, Koperkhaine

₹5k and above – Kalyan, Dombivli, Ambarnath, Badlapur, Ulhasnagar
As per region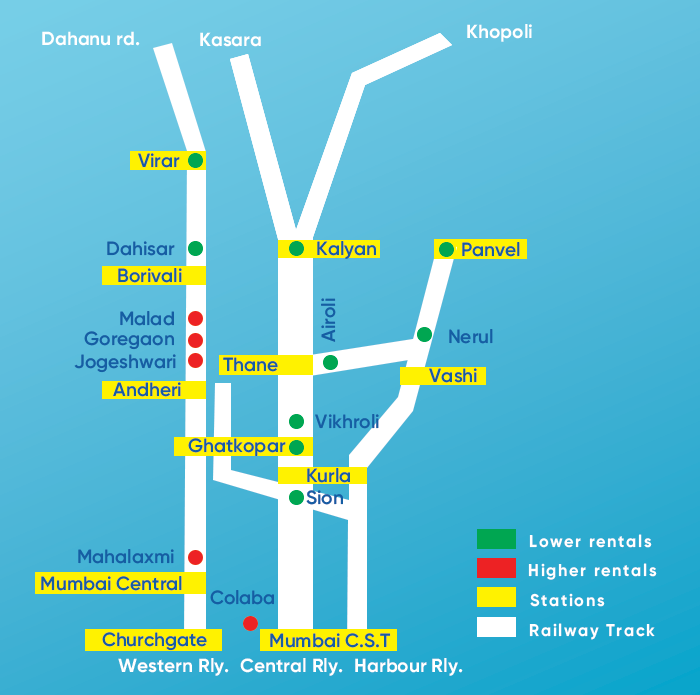 The Mumbai local train line network is one of the best-connected train lines in the country. If you're looking to know Mumbai better, there's nothing like understanding the local train route. To understand home rentals better, we've categorized the following as per the demographics of the train routes to affordable housing options around.
Central line
The Central line starts at Chhatrapati Shivaji Terminus or CST (Victoria Terminus) and converges into two different ends to Kasara (towards Nashik) and Khopoli (towards Pune). The rent decreases from Kurla towards Thane. Look for a place in Thane, Kalyan, Dahisar, or Virar for the convenience of accommodation, food, and connectivity. If you're working around in the CST area, opt for Sanpada or Vashi.
Western line
The Western line starts at Churchgate and follows the city's west coast to Dahanu Road (towards Ahmedabad). The rent decreases Andheri towards Harbour. Look for places in Sion, Vikhroli, and Ghatkopar for ideal and affordable housing options. If you're working around Andheri or Powai, opt for Airoli that connects to the Eastern Express Highway by road.
Harbour line
Like the Central line, the Harbour line starts at Chhatrapati Shivaji Terminus (Victoria Terminus) and branches off at Wadala Road, and runs to Andheri and Panvel through Navi Mumbai. Except for Chembur, most options at Harbour line are affordable.
Navi Mumbai
While Navi Mumbai doesn't have a central train station, you can still travel from Churchgate to Navi Mumbai via the Harbour line from Andheri. If you're looking for housing options in Navi Mumbai, you'll find suitable and affordable options in Ghansoli, Nerul, Panvel and Kamothe.
Western Mumbai and South Mumbai
Also known as SoBo (South Bombay), South Bombay consists of areas like Fort, Colaba, Malabar Hill, Nariman Point, Marine Lines, Mahalaxmi, and Tardeo to name a few. While SoBo has a certain old-world charm, the neighborhoods are posh, costly and will set you back at least by 1L for an unfurnished 1BHK.
Upcoming places to stay
For a city of dreams that never sleeps, Mumbai is easily one of the most urbanized and populated cities in India. So much so, that there is no place for vertical or horizontal expansion anymore. Enter Navi Mumbai.
Unlike the main city, Navi Mumbai is a strategically-planned city. It's no surprise that Navi Mumbai is one of India's emerging office hub spaces. With planned infrastructure, proximity to Pune and Mumbai, and a sought-out establishment of industrial parks; Navi Mumbai is also considerably less polluted and crowded. If you're working around in MBP Mahape or Airoli Mindspace, opt for housing options in Airoli, Ghansoli or Koparkhairne.
Should I rent a furnished or unfurnished house?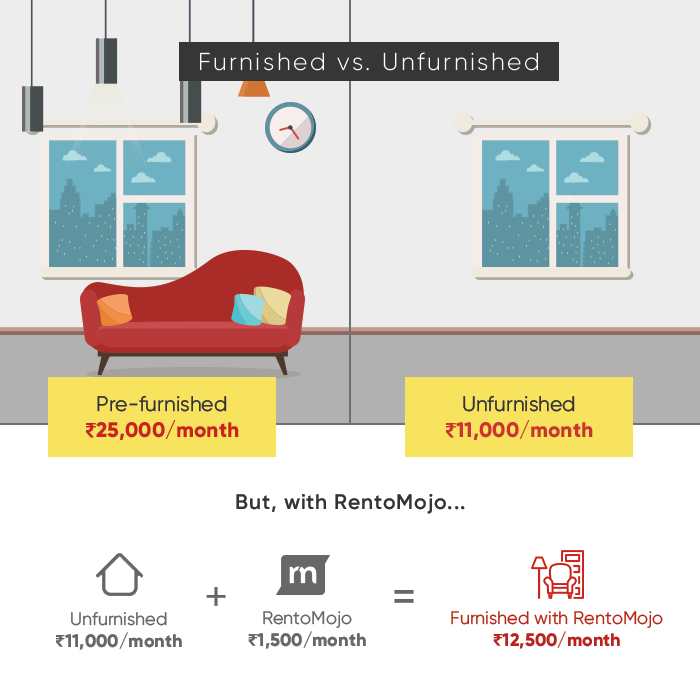 Your answer will undoubtedly be a quick YES to moving into a furnished home, but here's the catch. With a population that's forever brimming, houses in Mumbai are not only smaller and expensive but it's harder to find a fully-furnished apartment that doesn't burn a hole in your pocket.
While it's challenging to buy appliances and home furniture all-at-once, renting an unfurnished flat gives you the freedom to decide how your home will look. With RentoMojo's premium furniture collection and appliances for all your needs, we're sure you'll find just what you need to make your dream home come true!

Before you move in…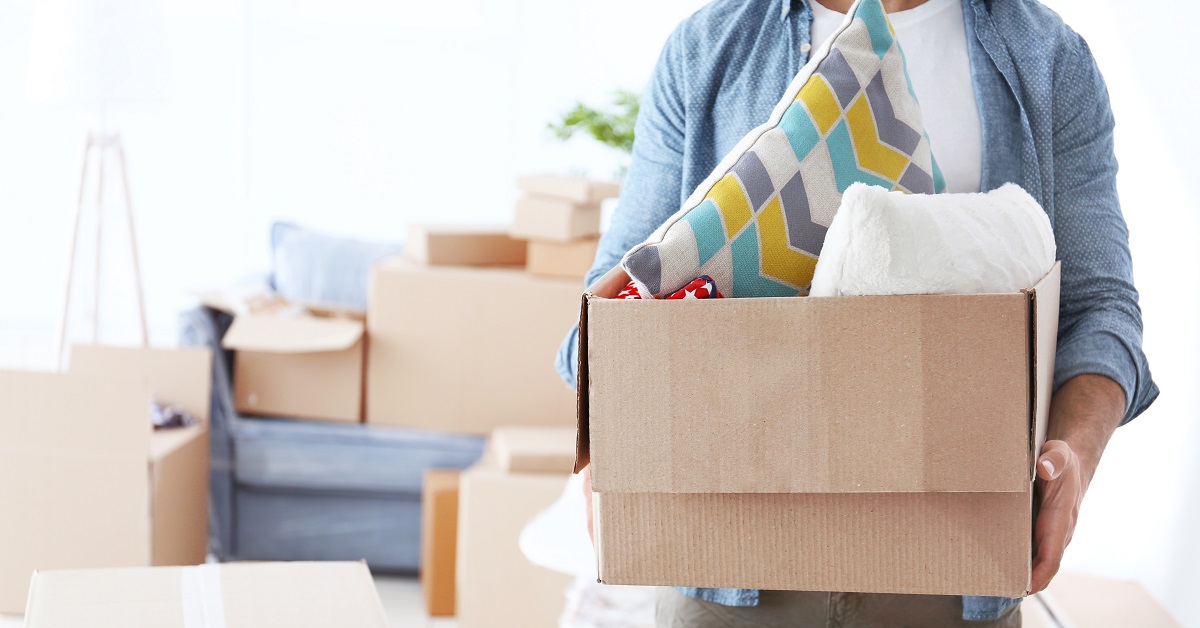 Almost there! You found your dream apartment that fits your budget, has everything you need, and you're ready to move in too. But wait, don't forget the last mandatory routine-check.
Inspect the flat
Before you pack your bags and load up the truck, make sure you inspect your new flat thoroughly. If you have a chance, do an apartment walkthrough with the landlord or owner to determine if any issues or niggles in the house need fixing. Yes, it includes that leaky tap too.
Rental agreement
Now that you're ready to sign the lease on your apartment, don't forget to pore through the document to avoid nasty surprises or hidden charges from your landlord. Make sure you go through the rent clause, incremental rent clause (if any), repair and damages, maintenance fees and other charges carefully. Ensure that you've scoured for specific details in the agreement. If not, feel free to ask the owner.
Society rules and guidelines
Every society has rules and conditions that are imposed to maintain a stress-free residential experience. Some societies might be conservative about having late-night parties, having pets, playing loud music or bringing friends over all the time. Ensure that all your doubts and queries are cleared before moving in, feel free to check for the resident's manual or simply ask your landlord.
The final act
It's finally time to finish up with the whole house-hunting process. Take a breather, kick back your feet and relax. If you haven't already found a place yet, it's important to stay positive and continue your search. Your dream home might just be right around the corner! For the better or worse, Mumbai will undoubtedly surprise you time and again.
Here's to new adventures, cheers!