Filters 
Filters 

(1)
What do you want us to launch next?
Suggest us a product
Sofas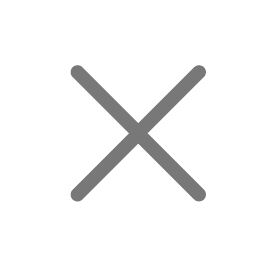 Rent A Sofa In Mumbai Online, Quickly And Conveniently from RentoMojo
Why buy a sofa when you can rent one at a fraction of the price? RentoMojo is a top furniture rental company in India. We offer sofas on rent in Mumbai online for a small monthly fee. You can rent a comfortable, as good as new 1-seater, 2-seater, and 3-seater sofas online on our website.
We offer branded sofas on rent, made by top local and international brands. We offer short-term and long-term rental plans, from 3 months to 3 years. The longer you rent from us, the more money you save. We also provide you with added benefits like product swap, "try now, buy later", damage waiver, and free maintenance.
Once you rent a couch on our website, we can deliver it to you quickly. We offer free delivery in Mumbai, Thane, and Navi Mumbai. You can expect fast delivery in prominent locations like Lower Parel, Nariman Point, Worli, Dadar West, Wadala, Chembur East, and Vikhroli West.
Spacious, Comfortable Sofas On Rent In Mumbai
Our handpicked selection of luxurious sofas allows you to kick back and relax in maximum comfort.
1 seater sofa on rent in Mumbai: We offer multiple 1-seater couches on rent options, perfect for small living rooms or in case you already have a bigger sofa.
2 seater sofa on rent in Mumbai: Our 2-seater couch on rent selection is suitable for small families and mid-sized living rooms.
3 seater sofa on rent in Mumbai: Our 3-seater couch on rent selection is perfect for large families or if you entertain guests often.
| Brand | Sofas On Rent In Mumbai (Type) | Material | Monthly Rental Price |
| --- | --- | --- | --- |
| Heathcliff | L Couch | Solid Wood | Rs.959 onwards |
| Oliver | 3 Seater Sofa | Art Leather | Rs.669 onwards |
| Simba | 3 Seater Sofa | Fabric and Wood | Rs.659 onwards |
| Heathcliff | 3 Seater Sofa | Fabric | Rs.689 onwards |
| Felix | 3 Seater Sofa | Solid Wood | Rs.669 onwards |
| Garfield | 3 Seater Sofa | Solid Wood | Rs.1079 onwards |
| Oliver | 2 Seater Sofa | Wood | Rs.1469 onwards |
| Simba | 1 Seater Couch | Art Leather | Rs.399 onwards |
| Felix | 1 Seater Couch | Fabric | Rs.419 onwards |
| Garfield | 1 Seater Couch | Solid Wood | Rs.419 onwards |
Enjoy Our Top-Notch Service In Mumbai
RentoMojo is a leading furniture rental brand. We offer world-class service in Mumbai:
Rent a couch online in Mumbai: You can conveniently rent a couch online on our website. The process is straightforward. Just pick out a sofa, place it in the cart, and check out.
Speedy delivery: Once we verify your order, we will deliver the sofa to you within 4 business days. Delivery and installation are free.
Hassle-free returns: Don't like the sofa you ordered? You can return it to us at the time of delivery, and we'll refund your deposit.
Receive Multiple Benefits For Free When You Rent A Couch in Mumbai
With RentoMojo, you get more than a simple discount when you rent a sofa in Mumbai:
Product swap: Every 12 months, you can return your rental sofa to us and exchange it for a fresh design.
Free maintenance: Sofas may witness a little wear and tear with time, not to mention dirty. That's why RentoMojo offers a free cleaning and maintenance service. We keep your sofa as good as new as long as you rent it.
Damage waiver: Thanks to our damage waiver policy, you don't have to pay for minor wear and tear you accidentally cause to the sofa.
RentoMojo Beats Buying Second-Hand Sofas in Mumbai
Planning on buying a second-hand couch in Mumbai? Renting from RentoMojo is the better option:  
Free packing and moving: RentoMojo will provide free packing and moving services when you rent a couch from us. If you change houses or move to a new city, we will move your rented furniture with you.
Luxurious sofas on rent: When you buy second-hand furniture, there's no guarantee of the sofa's quality. But, RentoMojo always provides deluxe, super-clean sofas.
Flexible plans: You can choose to rent a sofa from us short-term or long-term, and then return it to us when you don't need it anymore–or want to try a new brand. Once you buy a second-hand sofa, you are stuck with it.
Rest Easy With Our Comfortable Sofas In Mumbai
RentoMojo allows you to live in comfort in Mumbai without making you pay an extravagant amount.
Save money: We charge you a monthly fee for renting a sofa. This monthly fee is significantly cheaper than the EMI you pay when you buy a sofa.
Easy rentals: Renting from us is hassle-free and can be done online, at any time. We provide free delivery, installation, and moving. You can rent for a short span of time or a long one.
Close anytime: Don't need your rental couch anymore, but still months to go on your contract? You have the option to close early with RentoMojo.