The happening city of Mumbai is widely famous for Bollywood, Gateway of India and Juhu-Chaupati. But that is not it, this coastal city is also extensively celebrated for the lip-smacking assortment of street food it offers, so much so that 23rd August is celebrated as World Vada Pav Day now!
Anybody who has lived in Mumbai or even visited this city will vouch for the fact that Mumbai's street food is unbeatable. And well, we absolutely agree!
If you are new to this vivacious city or planning to visit soon, believe us, you cannot miss out on these 9 street foods in Mumbai.
1. Vada Pav
This world-famous street food is considered the biggest invention for all the foodies out there. It is essentially a bun and stuffed with mashed potato fritter. This awe-spiring dish is served with sweet and spicy chutneys. There are many variants of vada pav offered now such as anda pav, cheese vada pav, schezwan vada pav, corn vada pav, paneer vada pav, etc. One cannot complete their Mumbai trip without eating vada pav. 
Try it at: Ashok Vada Pav, Dadar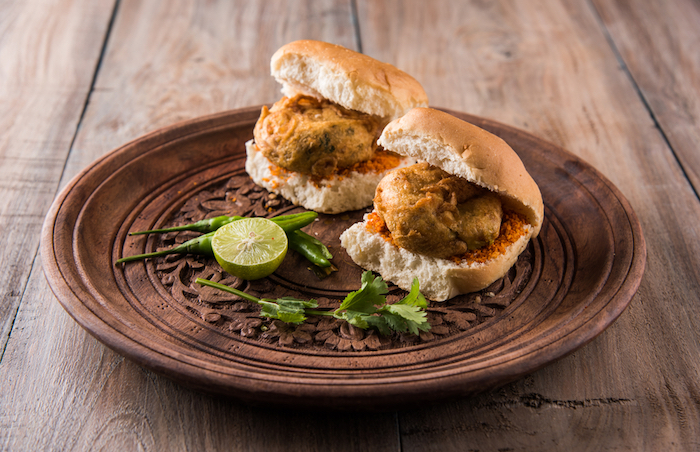 2. Misal Pav
This dish is quintessentially a mix of curried lentils, topped with potato bhaaji, chopped onions, poha, chivda, and many other things. This spicy street food is eaten with pav and yoghurt. It is considered as a healthy breakfast option and is truly loved by Mumbaikars.
Try it at: Aram Vada Pav, Mumbai CST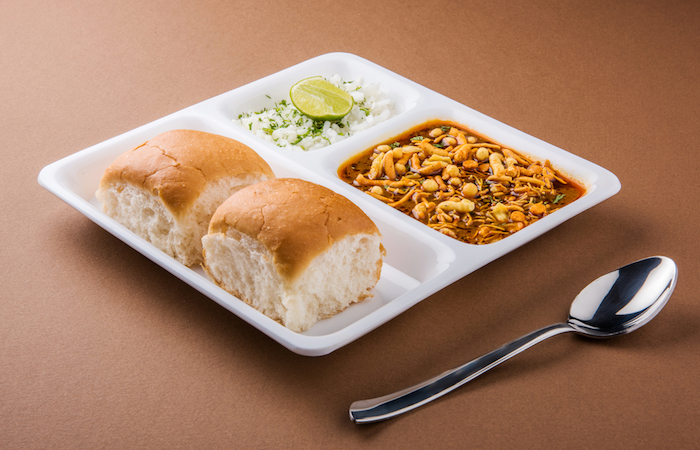 Also read: How To Rent A House In Mumbai | The Ultimate Guide
3. Pav Bhaji
Bhaji is an assortment of mashed vegetables cooked with spices and seasonings, it is served with buns that are heated on the pan using butter. This dish has become popular all over India and is well-liked by all. But no one makes it as good as the Mumbaikars do.
Try it at: Cannon Pao Bhaji, Opposite CST station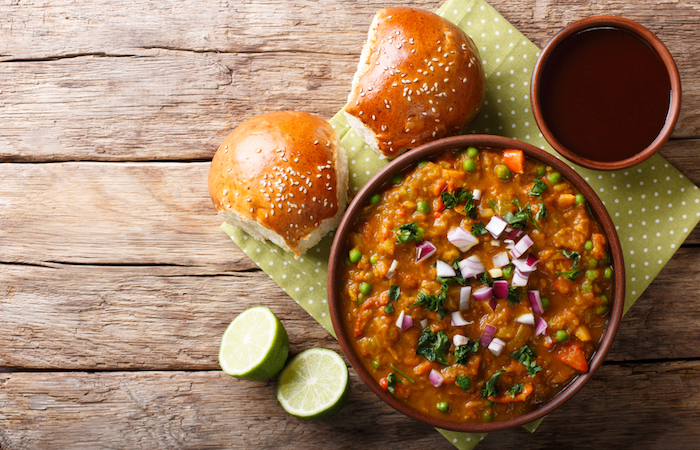 4. Bhelpuri
Originated in Mumbai, bhelpuri is a magnificent mixture of different flavours and textures. It consists of puffed rice, vegetables and tangy tamarind sauce. Your taste buds will go on a roller coaster ride after eating this popular street food. It is considered as a healthy snack.
Try it at: Sharmajee and Badshah at Girgaon Chaupati Beach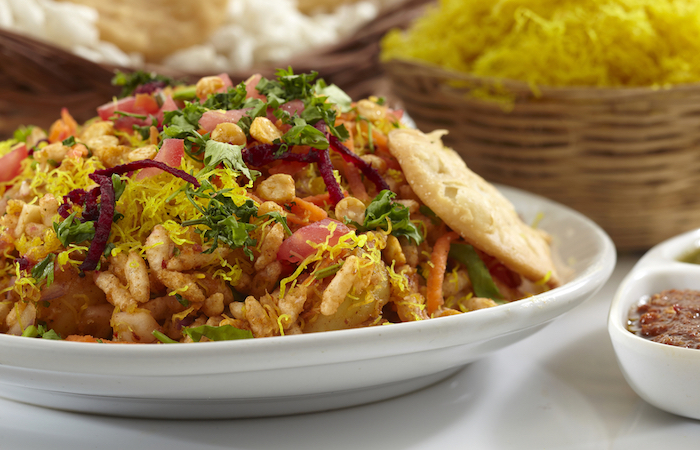 5. Ragda Pattice
One thing common in every popular Mumbai food blog is this dish—made of a soft and spicy chickpeas gravy and deep-fried patties made from mashed potatoes. This concoction is then served with finely chopped onions and green chutney. This is a must-have dish which is found primarily in Mumbai. If you are in Mumbai, you must not miss out on this!
Try it at: Kailash Parbat, Sheela Mahal, Colaba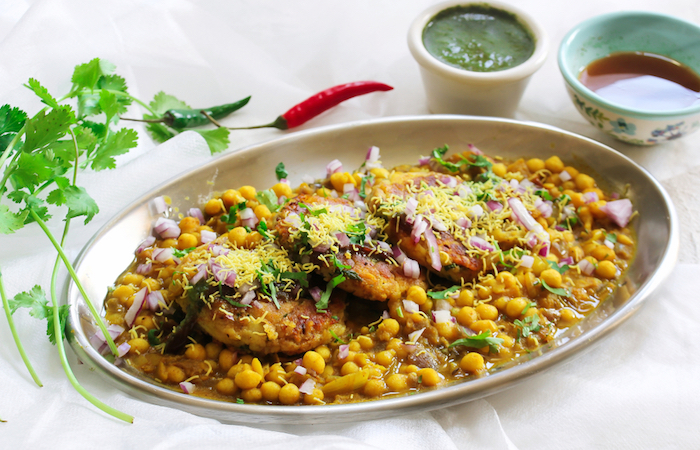 Also read: 10 Signs You're A True Mumbaikar
6. Batata Vada
Famously known as aloo bonda, batata vada is a popular Mumbai street food that comprises of deep-fried mashed potato patty coated with chick-pea flour. The dish is served hot with fried green chilly and green chutney. It is the perfect snack for the rainy days in Mumbai.
Try it at: Shree Krishna Batatawada, Dadar West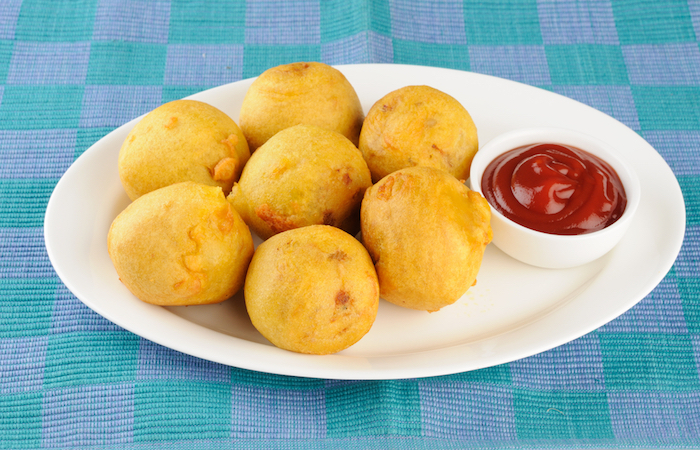 7. Bombay Sandwich
This street food dish involves an uncommon combination of ingredients which turns into a surprisingly delicious dish. It consists of 3 slices of bread layered with different vegetables and green chutney. It creates an amazing blend of flavors that you will relish. 
Try it at: Sandwich Wallah outside Xavier's college in VT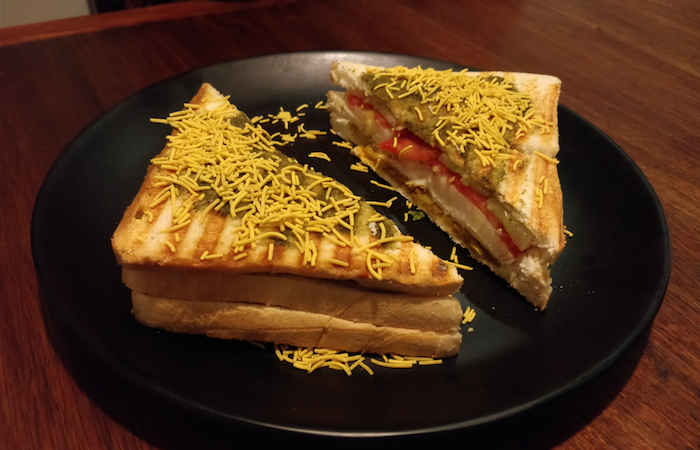 Also read: 6 Best Mumbai Cafes To Work From: A Freelancer's Guide
8. Keema Pav
A popular street food in Mumbai, keema pav is a robust, peppery curry dish made with minced chicken or lamb cooked with lots of spices. This hot and spicy dish is served with lightly butter-toasted pav. It is the best non-vegetarian street food in Mumbai!
Try it at: Café Irani Chaii, Mahim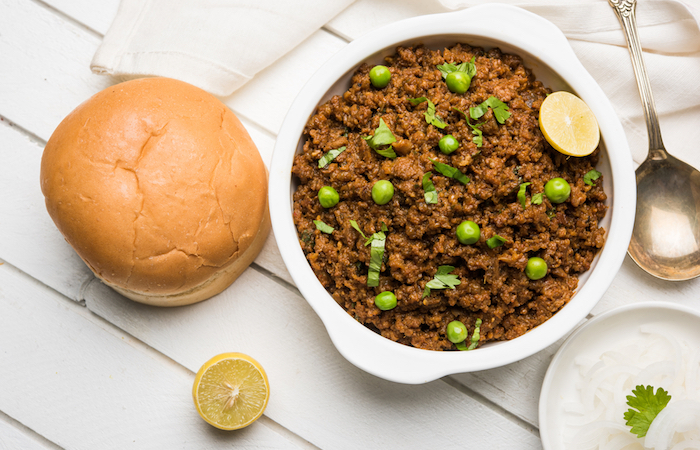 9. Dabeli
Also called as a sister dish of vada pav, dabeli is an interesting dish with wonderful blend of flavors. The pav is spread with special dabeli masala made of crushed peanuts, mashed potatoes and lots of spices. It is then topped with sev, chutney and pomegranate seeds. There are variants also in the market such as kutchi dabeli and cheese dabeli.
Try it at: Dancing Dabeli at Kapil Dabeli Centre, Goregaon west