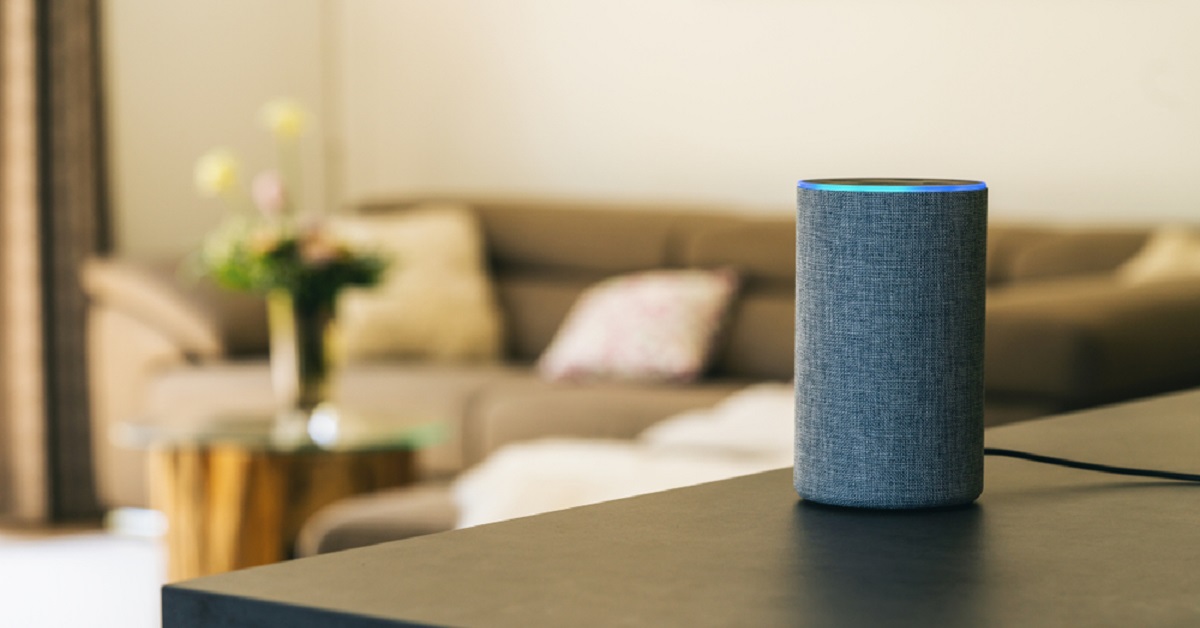 Congratulations on renting your first smart speaker! 
While the Amazon Echo can play music, reads the news or take notes, it offers a fresh new glimpse into a smarter home with its skills and neat tricks up its sleeve.  Here are a host of exciting and intriguing things you can do with the nifty little Bluetooth-enabled speaker. 
#1. Wake up sunshine! 
Have trouble getting out of bed? If you haven't tried setting multiple alarms yet, you can set up a daily timer with your voice. Moreover, you can also put on a face mask and ask Alexa to set a timer when it's time to remove it.
Try: "Alexa, put an alarm for 8:30 P.M."
Also read: First Day At Work | 5 Things You Must Do
#2. Alexa, forget-me-not?
Need to be reminded about something or finish a task in 10 minutes? Don't worry, ask Alexa to remember it for you and she'll tell you when it's time. 
Try: "Alexa, remind me to do laundry in two hours."
Also read: 10 Washing Machine Tips & Tricks: Laundry Day Guide
#3. Play any song, virtually
Love tapping to the Beatles? Control your music remotely by asking Alexa to play your choice of music from a playlist or a specific genre of music directly from Amazon Prime Music, Spotify, Apple Music, and others.
Try: "Alexa, play the Beatles."
#4. Cook any recipe with Alexa
Make cooking an enjoyable process with Alexa. Just ask Alexa to guide you through the entire recipe and enjoy delicious food without missing any instructions. Delicious food incoming!
Try: "Alexa, find me a recipe for Paneer Butter Masala."
Also read: Microwave Recipes For Dinner: Under 30 Minutes
#5. Lights off⁠—with your voice
Hate to get up to switch off that light? Worry no more! Get your home installed with Alexa compatible smart devices like the Philips Hue or Picostone Polar Home to control your appliances remotely. Use your voice to ask Alexa to switch on/off the lights or even dim the lighting. 
Try: "Alexa, turn off all lights."
#6. TV, Alexa, and chill! 
Once your TV is connected with the Amazon Fire TV stick, you can skip the remote and use your voice to watch what you want. Yes, it's that easy to surf through portals and streaming services with the Amazon Echo.
Try: "Alexa, change the channel to RentoMojo."
#7. News flash, anytime
While getting ready for work, Alexa can tell you what's happening in and around the world. Make use of their flash briefing, or customize your news as per your preference and interests.  Want to hear more from us? Just ask Alexa!
Try: "Alexa, what's the news?"
#8. Get fit (or try to)
Finding it hard to achieve your fitness goals? Alexa can assist you in achieving your targets by giving fitness feedback and guidance. Alexa can also check on your Fitbit stats, get nutrition information, or train for a workout by enabling the 7-minute workout skill.
Try: "Alexa, start 7-Minute Workout."
#9. Let's hear a book!
With a subscription to its audiobook service–Audible, you can ask Alexa to read any book or article for you. Sit back and listen to your favorite audiobook or podcast. 
Try: "Alexa, read me a book."
#10. Facts or figures—just ask
Voice search your way through life. Want to know the population or the GDP of the country? All you have to do is ask Alexa to reveal it to you. The storehouse of information will give you an answer about anything and everything immediately. If you at any point, you're not sure of what more you can do. You can always ask her for a rundown of all the new stuff and skills available that you can add to Alexa.
Try: "Alexa, do you have any feature?"