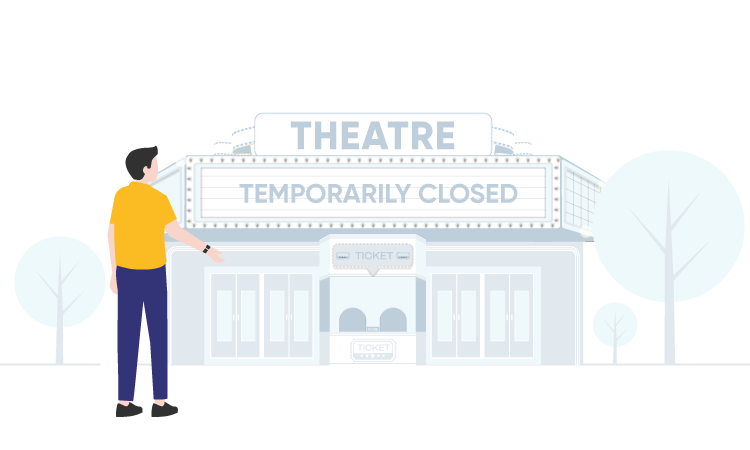 Blame the year 2020, but the trend of going to theatres to watch movies is dead (for now). While this comes as a bummer for big-screen buffs, the good news is that big-screen producers are now inclined more towards creating quality entertainment for OTT platforms like Netflix and Amazon Prime. Moreover, the audiences love this move as it allows them to have even more reasons to stick to their comfy couch! 
The cost of building a home theatre in India depends on the size of your room and the items you want to include in the build. Nonetheless, you can always be smart about your decisions and invest in a DIY theatre room instead. Here are a few pointers to make sure you have your small home theatre setup the right way. 
Have you chosen the right TV size?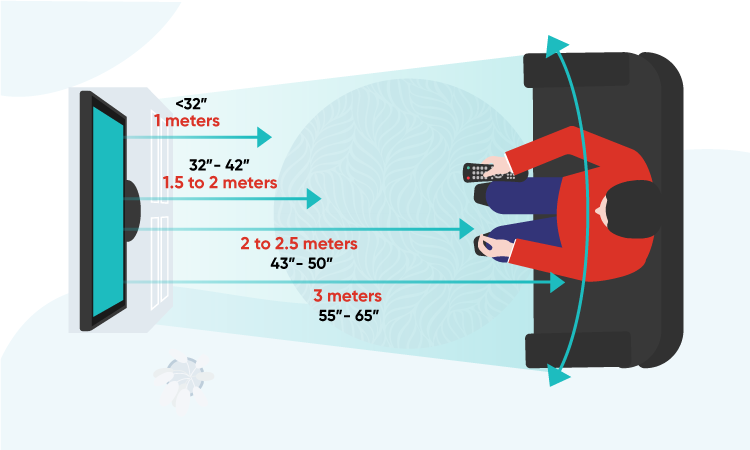 Did you know? Even a 32″ TV is capable of providing you with an excellent theatre experience, especially to suit your small home theatre ideas. It all depends on the size of your room and most importantly, how far you sit from the TV. Considering, you want to put your TV in your bedroom with a dimension of 10ft x 10ft, a 55″ TV would be the perfect fit to provide you with an immersive viewing experience.
Rent a TV here.
Is your TV really Smart?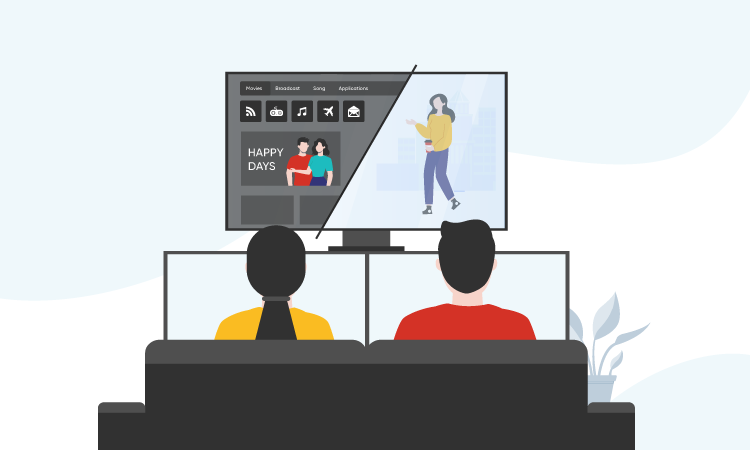 A smart TV shouldn't just allow you to browse and play Netflix over your average cable TV, but it should give you the freedom to browse the internet, stream different types of content, and more. Watching a movie is never fun if it took you too many taps, searching from a whole bunch of unnecessary proprietary apps, and browsing through a laggy UI to get into the desired app.
The solution to these problems comes as a multimedia stick, the Amazon Fire Stick TV, that is simple and works on almost any TV. Fluid and smooth UI – Check, voice control – Check, No unnecessary apps – Check, one tap to Netflix and Prime video – Check.
Rent a Fire stick combo. 
Are you experiencing sounds the right way?  
So, now that you've nailed the cinematic experience's visual part, the next focus should naturally be sound to get the complete package. Most TVs might sound decent at best but are just not enough when you seek the full cinematic surround sound experience. Instead, a good soundbar is an excellent way to start. If you wish for a better experience, opt for a 2.1 or a 5.1 speaker channel setup for a much immersive experience. 
Talking about speakers, combining your small home theatre system with a smart speaker is always a thoughtful idea as we are beings who spend all our time searching for the TV remote, and what better way than to have everything at your command. 
Also read: 10 Fun Things To Do With Amazon Echo