Has the sound of the doorbell ever turned into a horror movie music for you?
Do you keep hearing the sound of a doorbell in your head, and when you end up opening the door, it's just the whiff of air that greets you?
This is what expecting someone feels like when you are not well-prepared and when you're worried about whether your guests will be comfortable at your home or not.
Here are some living room makeover tips for you that'll make your guests feel at home right away:
#1: Comfort Cushions
As soon as your guests walk in, you ask them to take a seat. Imagine your guests coming to your house after a long, tiring drive in traffic and sitting on a couch that has no proper backrest. Adding the right cushions can turn your uncomfortable couch into a super comfy one. They also add to the aesthetic element of your living room with their bright colours or classic designs. Choose a cushion that adds up to the décor of your living room and also increases the comfort factor.
Haven't found a comfy couch yet? Rent one from RentoMojo.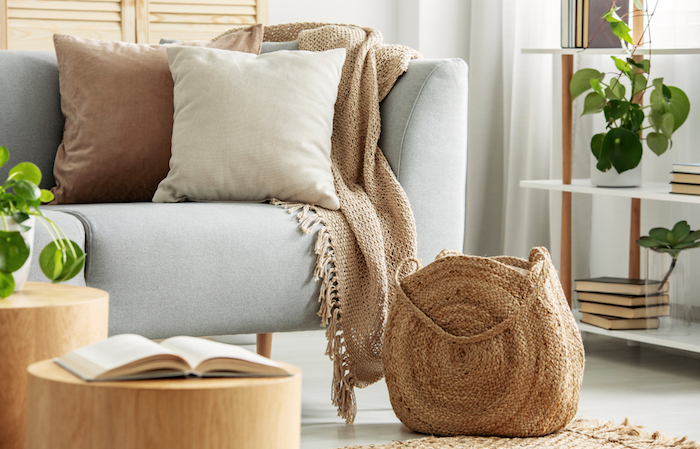 Also read: 5 Tips To Choose The Best Sofa For Your Living Room
#2: Eclectic Elements
A mix of style is the best-looking fix for a dull or boring setup. Adding a touch of various styles and ideas breaks the monotony and makes it wholesome. Be it a statement vase in the corner or a bright-coloured frame hanging on a plain wall; it adds up to the entire essence of the living room. The magical elements of hue, texture, and comfort add up to a good setting.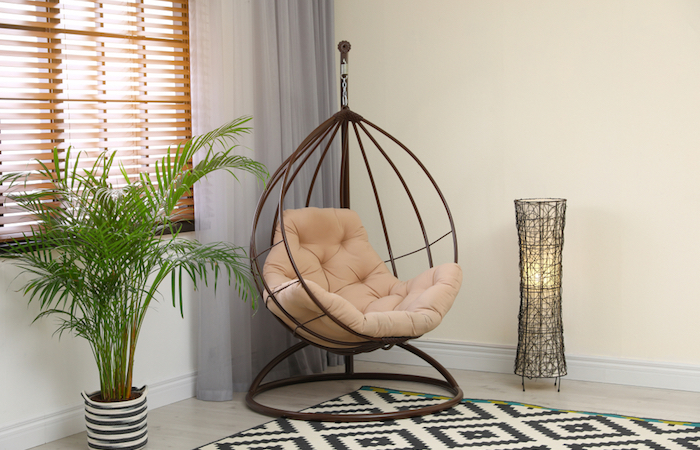 #3: Go Green
Adding a few plants can instantly add life to your living room. If real plants aren't your thing, add a few artificial plants and that'll do the job too. The contrast of green on a woody texture is just the most beautiful combination that can be. It's the best way to add a classic and homely touch to your space.
#4: Bracing Bedrooms
What happens if the guests decide to crash at your place for the night? Make the bed, add in some fresh towels, spray in that jasmine room freshener you saved for special occasions, clean up the clutter the night before and voila you're ready to host them overnight. If you have special guests staying over for long and you know it in advance, turn it into a super comfy guest room. Rent any furniture that you'd want to add in the bedroom without breaking a bank. Here's how.
Also read: 10 Bedside Table Essentials You Must Have
#5: Candle Collection
Candles are known to be mood setters. There are different fragrances for different occasions. Pick your favourite and light it up. It not only looks good but it also makes your house smell fresh. When you're catching up with the guests, lighting up a few candles can create a calm and soothing ambience.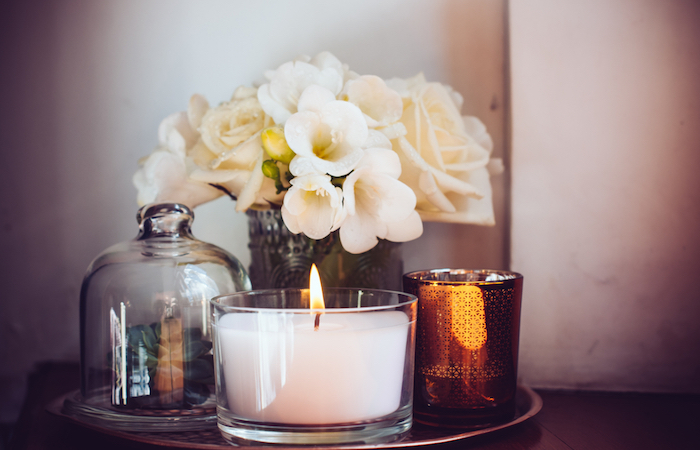 Also read: 10 Simple And Affordable Home Decor Ideas
These living room makeover tips are a quick fix to host guests and make them feel at home right away. To create an entire setting for your space, RentoMojo offers packages on rent that come with the perfect blend to host your guests in a way, they'll never forget.