Home is where the heart is. Isn't it? But for us, millennials, home is also where our personalities reflect the most. We millennials have our personal styles, our own preferences and our unique way of doing things. Even with our homes, we love to decorate it in our own style, build our own little dreamy living room corners. But, sometimes, we have a few hiccups when it comes to the execution bit. What do we do then? Of course, consult our trusty friend – Pinterest!
Whether your style is bohemian, mid-century modern, minimalist, Moroccan or industrial, you'll find the inspiration you need on Pinterest. Well, we all wish our entire house looked like it came straight out of Pinterest. But let's face it, it takes too much time, money and effort. What we can do instead is convert our dull living room corner into a Pinterest-worthy living room corner in 8 simple steps:
1. Indulge in 'shelf' care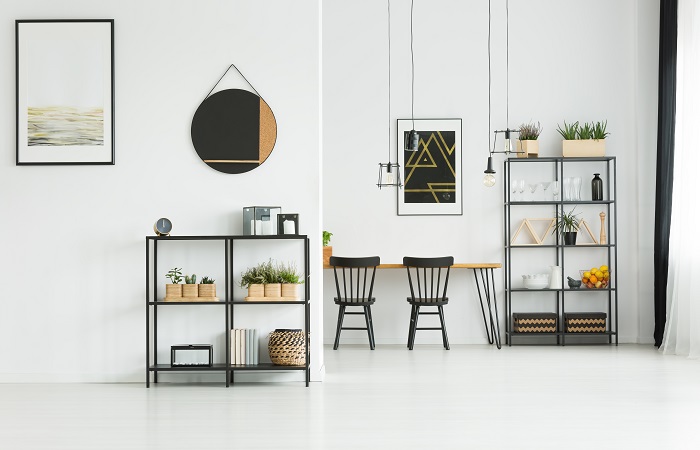 Invest in a sturdy corner shelf, end table or a bookshelf. This will act as a base to build your perfect little living room corner. Choose a shelf that fits in with the style that you've chosen for the rest of your house.
For example, if your house leans more towards the minimalistic theme, choose a neutral-coloured shelf with clean lines. On the other hand, if you have a bohemian-themed house, a cane or bamboo shelf will fit in perfectly with the rest of your decor.
2. A delicate touch of lights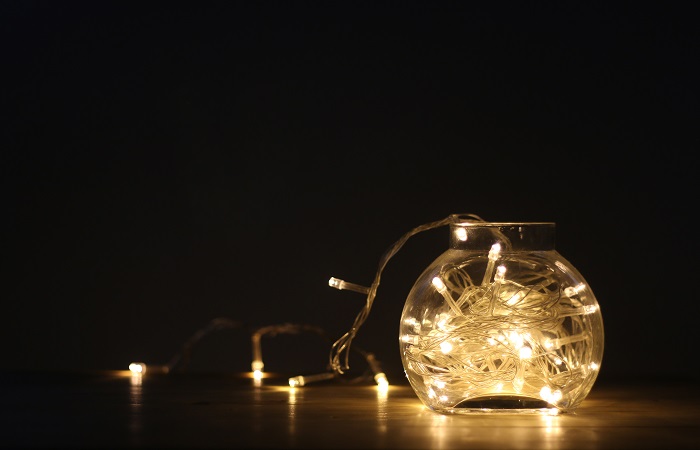 The quickest way to brighten up a place and make it Pinterest-worthy is to add fairy lights. You can either go all out and add a curtain of fairy lights or use tiny copper lights to thread it through the shelf. If you aren't a fan of long strings of fairy lights, you can even put it all in a mason jar to make it look like a mini lamp. This small addition is going to give your corner a dreamy vibe.
3. Add some greens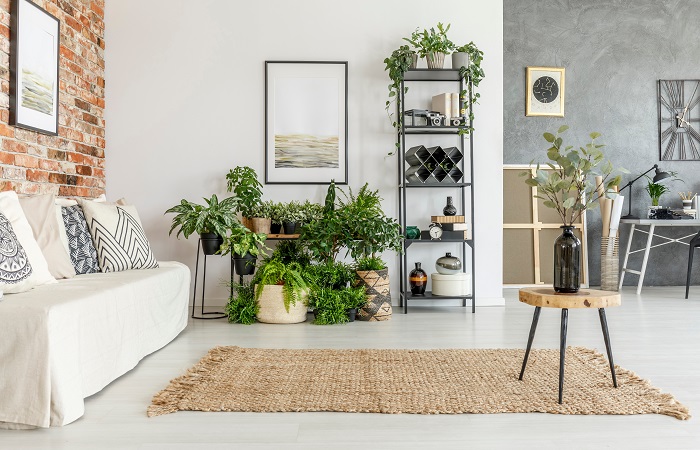 Adding plants to any part of your house will instantly bring life into that space. A few succulents, hanging planters or even one big planter next to your shelf will brighten up your corner. This will not only add a pop of colour but also help purify the air. 
4. Frame it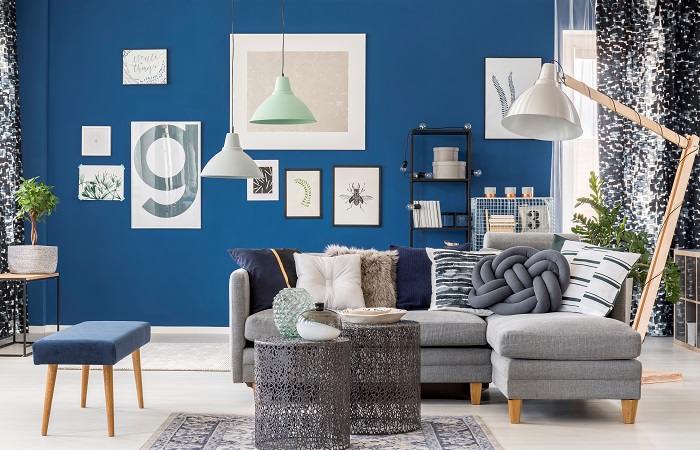 Now that we have added a shelf, the lights and some greenery, it is time to decorate the walls and the shelf. What better way to do it than adding framed photos, artwork and your favourite quotes?
Mix up different textures and sizes of frames—smaller ones for the shelf, the bigger ones for the wall. If there is enough space, you can even turn it into a gallery wall.
5. Mix and match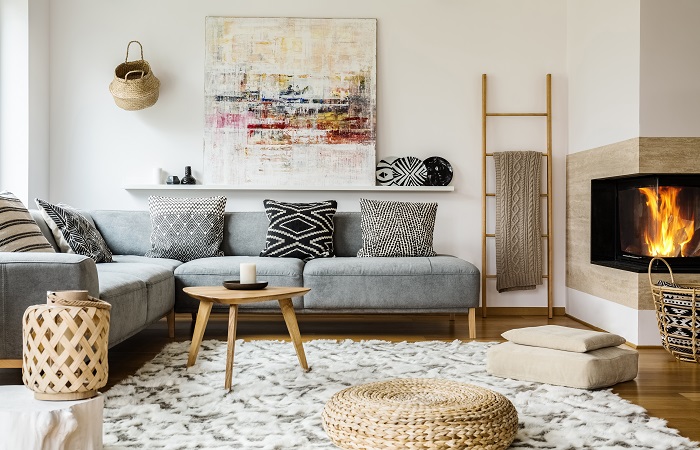 Adding cushions, rugs, throws, and curtains brings a certain kind of homeliness and warmth to your space. Mix and match different textures, colours and prints while choosing your soft furnishings. Place a basket next to the shelf and place a few cushions or a throw. Layer your curtains—a sheer one to let the light in during the day and a thicker one for when you need to block out the sunlight. You can also layer the rugs. For example, if you are going for a boho theme, you can place a big jute rug and layer it with another rug with beautiful patterns.
6. Lamp it up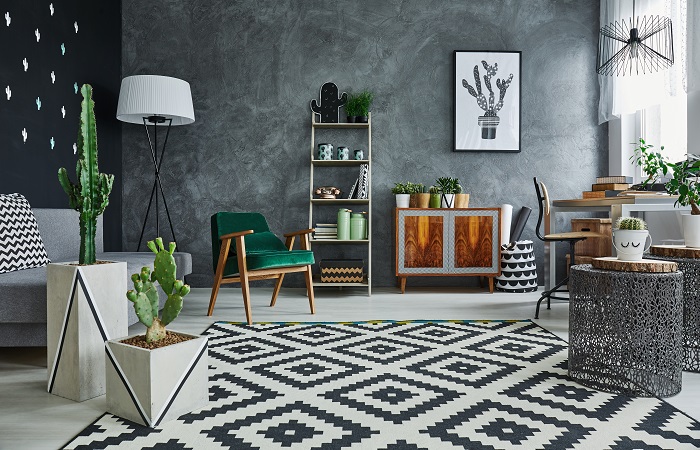 If there's one thing that can make a huge difference to the entire space, it is the lighting. Invest in a good floor lamp that will add to the aesthetic appeal of your corner and also brighten it up. There are a lot of different floor lamps available in the market. You'll definitely find something that'll suit your decor theme. Choose one that complements the rest of your decor well and place it in your living room corner.
7. Put it on display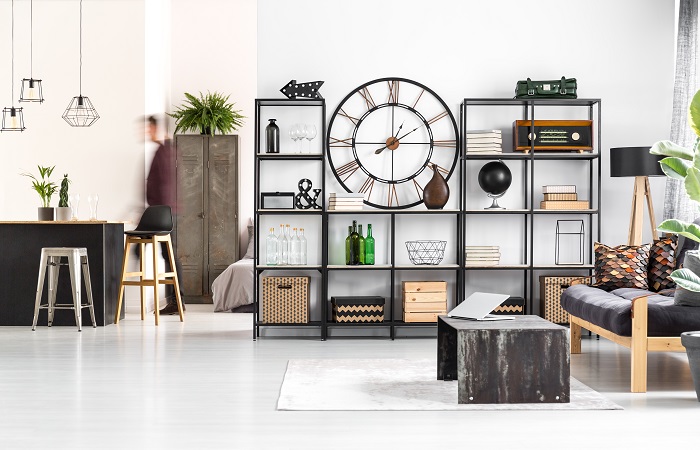 Now that most of the elements have been added, let's get to the most fun part of this living room corner transformation—decorating the shelf. This is going to complete the whole look. You don't have to buy new decor items. All you have to do is use what you might already have lying around in your house to spruce up this corner. Add in a few books to fill up the shelves, place a few candles and those little boxes you have been hoarding because it was too pretty to discard, put them to use. You can also display your travel memorabilia or collectibles.  
8. Just do it yourself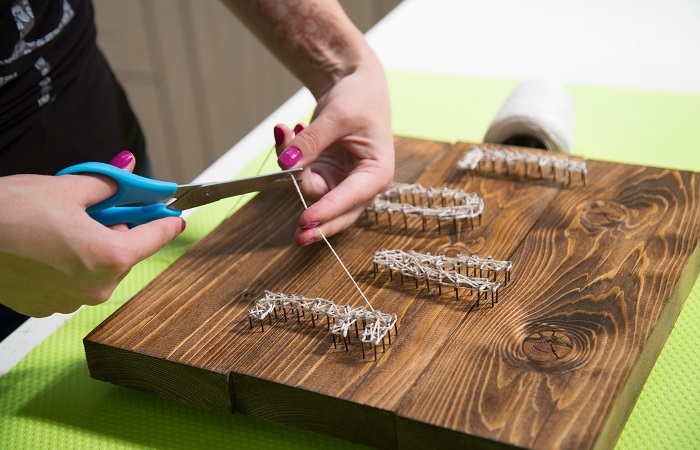 If you are unable to find a few elements that complement your decor theme, you can DIY it to save a few bucks and get exactly what you want. From frames and decorative items to cushion covers, you can find inspiration on Pinterest to DIY it all. This way, you'll also have a perfect stress-busting activity planned for your weekend. 
Also read: 10 Simple And Affordable Home Decor Ideas