These nifty appliances for a bachelor pad will be perfect if you want to save some time and energy.
At some point in life, most of us move away from home for further studies, taking up a job, or just wanting to live independently. Staying away from family and the comfort of your home is hard enough, and now you have to start doing household chores and cook for yourself amidst a pandemic. While living alone in your little abode can be fascinating, it can also be challenging. 
Here are 9 must-have appliances for a bachelor pad that'll make your whole experience of living independently a tad bit easier. 
Also read: 7 Bachelor Pad Essentials For Every Twenty-something's Man Cave
1. Washing Machine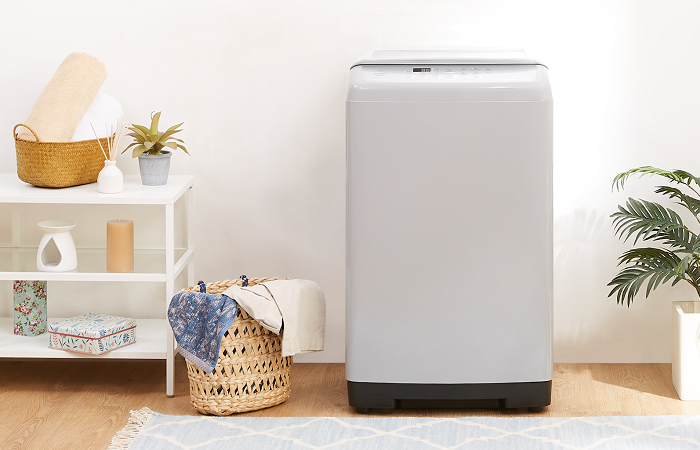 That mountain of messy clothes that keeps piling on can be hard to tackle. You keep procrastinating laundry day because it is too much work and one fine day, you wake up and you have nothing to wear. Here's where a washing machine comes it super handy. You'll have clean clothes within an hour.
2. Clothes Dryer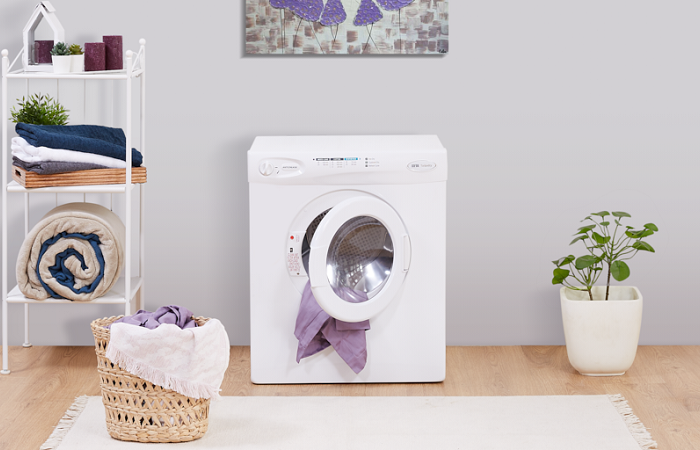 Now that your dirty clothes are clean, the next big task is to hang them all up to dry. Most houses don't have a utility area or a balcony where clothes can be put to dry. The best solution here is to rent a dryer. This will reduce your work, but you'll also have clean, dry, and fresh smelling clothes in a matter of minutes. 
3. Robot Vacuum Cleaner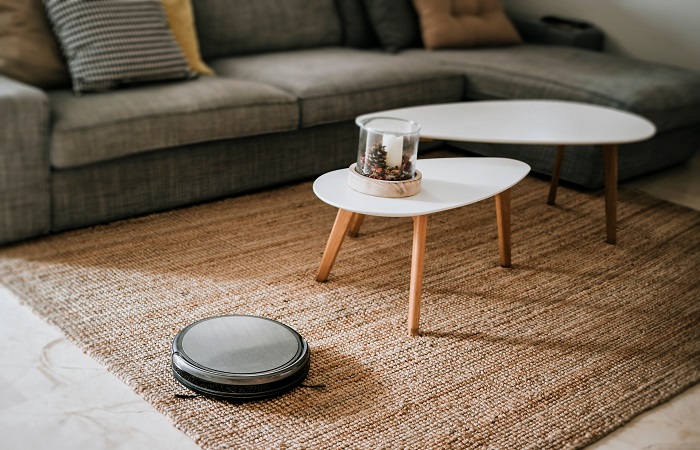 Sweeping the floor or even vacuuming can be a time-consuming task. This epic invention comes in handy when you don't have the time or energy to clean your floors. When you are busy doing your work, it'll make your floor is spick and span. 
4. Refrigerator
When you want to chill your beers, save your leftover pizza for the next day's breakfast, or just meal prep to make cooking easier throughout the week, a fridge will come in handy. This is one place that becomes your one-stop solution. Sad? Grab a tub of ice cream. No time to cook? You have the last night's leftovers. Need to unwind? Have some chilled beers.
5. Microwave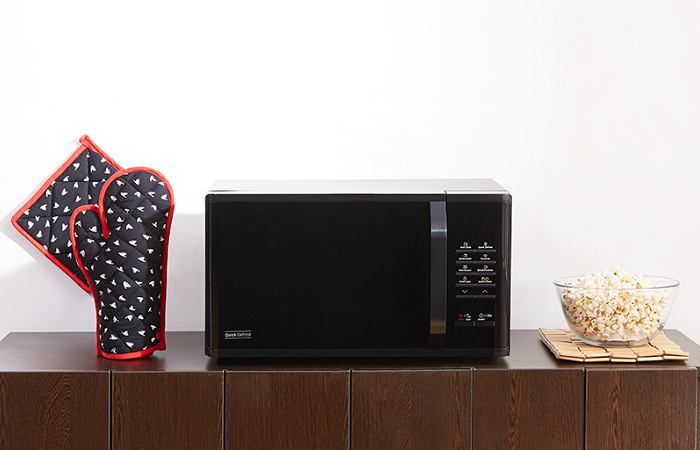 The days you want to cook up a quick, hassle-free meal, you can always count on the trusty microwave to whip up a quick meal. Be it breakfast, lunch, snack, dinner, or desserts—there are endless possibilities. These nifty little appliances for a bachelor pad are perfect if you want to save a lot of time and energy. 
Also read: Your Meal Plan For The Day | Microwave Recipes
6. Induction Cooktop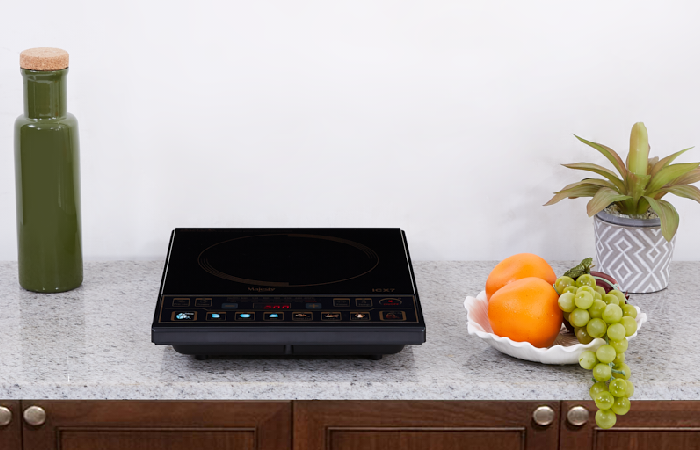 An induction cooktop saves you a lot of time while cooking as compared to a regular gas stove. What we like the most about cooking on the induction cooktop is that you can set timers. Imagine the joy of not having to keep an eye on the milk every second to ensure that it doesn't overflow. Just set a timer, and it is done—boiled milk without any mess. You can do this while cooking anything you like. 
7. Rice Cooker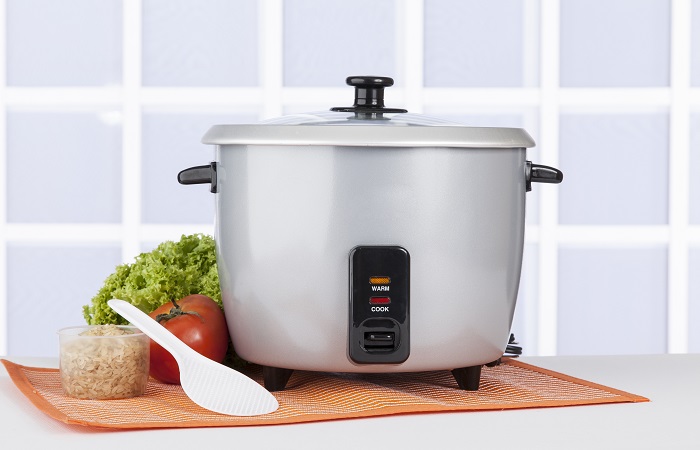 This is one of the most underrated appliances. Like the good old microwave, the rice cooker can be used to cook a lot of different things like rice (obviously), cake, steamed vegetables, one-pot recipes, soups, and anything that needs to be heated. Go ahead and try it yourself. 
8. Blender
Whether you want a quick breakfast on-the-go, a thick, indulgent smoothie, or just a good ol' sauce for your pasta, a smoothie blender can whip one for you in no time. This is extremely compact, which makes it easy to store. Also, you can just consume your juice or smoothie straight from the jar too! 
9. Dishwasher

We don't know about you, but if there was one chore that we despise, it is doing the dishes. No matter how many times a day you do the dishes, it seems to pile up magically in the sink. A dishwasher in such cases comes in super handy. All you have to do is place your dishes here, and that'll do all the work for you. 
These appliances are perfect for a bachelor pad and it'll make your life much more comfortable. Get these on rent at affordable prices and enjoy the benefits.