We've all had one of those days where we look around the house and think, "God, I should change something here!". It could be the messy looking shelf or an old chair that you've not used in a very long time.
You remind yourself of all the furniture hacks you've found while browsing the internet when you were too busy and just like that, you come back to your reality. You think about all the effort you need to put in to renovate your messy looking bedroom or the cluttered living room.
Don't worry, it's not that difficult to fix a few things on a lazy Sunday, while you listen to your favorite music. We're here to tell you how to do exactly that!
Here are a few simple and budget-friendly furniture hacks to light up some corners in your home:

1. Got an old ladder lying around?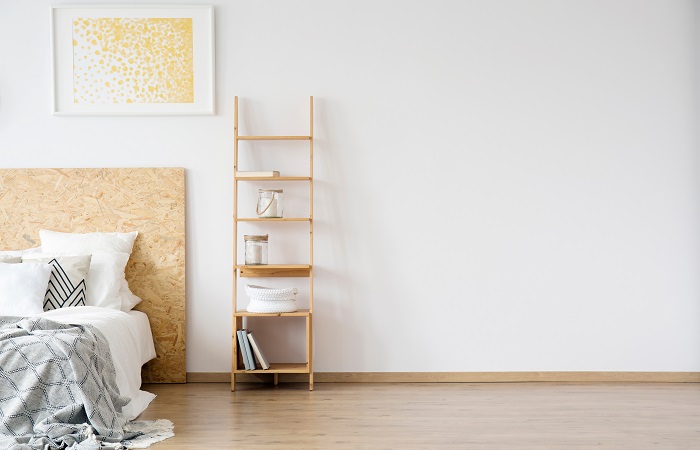 This furniture hack can make your study room or guest room Pinterest-worthy. 
All you need is some paint and some antiques as placeholders on the ladder. Paint the ladder in a color that suits the tone or mood of your room and place it in a corner. Decorate the rungs of the painted ladder with a few antiques. There you go! You have a sweet, aesthetic side table/corner that will instantly make your guests say, "I love that!"
Also read: Create A Pinterest-Worthy Living Room Corner In A Jiffy
2. Turn your laundry bag into a bedside light
Interesting thought, right? If you happen to have an old reading lamp and a laundry bag lying around in your house, time to turn them into a bedside lamp.
All you need to do is, cut off the fabric on the base of the laundry bag and place your reading lamp into the laundry bag. Bonus point, you can choose your own color, laundry bags aren't that expensive anyway.  Place it in one of the corners of your room. This will diffuse the light beautifully and you'll have a super functional bedside lamp. 
3. Paint an existing piece of furniture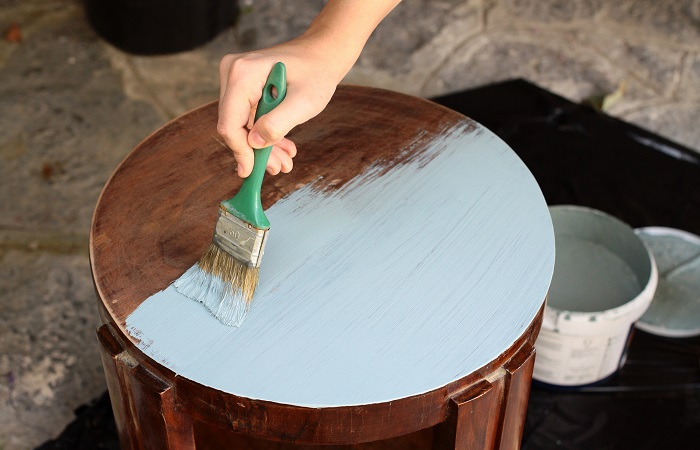 This is a hack that most of us know about but we never try it. This time, give it a try!
Start by unscrewing the handles and knobs from your furniture. Grab some paint and turn your lazy Sunday into a creative one. 
4. Old clothes + laundry bag = An ottoman
If you have too many old clothes lying around in your wardrobe, this furniture hack can help you clean your wardrobe and also get yourself a new ottoman. 
Use a laundry basket made of cloth and fill it up with old clothes. You can also use old blankets, towels, etc., to fill it up. Just make sure you arrange them properly inside the laundry basket so that it lays flat. Pack it tightly, close the top of the laundry bag and place a throw on top to cover it up. Use it as an extra chair for that extra guest.
5. Turn an old wardrobe into a bookshelf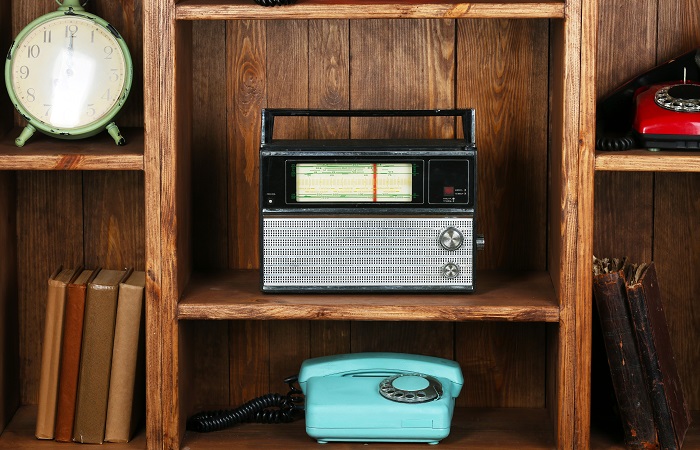 Sounds unconventional but what's a better reminder you can give yourself than to read every day, right?
If you have an old wardrobe with a broken door hinge, unscrew the door and make it a cozy home for your books. To take it up a notch, add in a few colors and decorative elements. If this sounds like too much work, you can simply choose to rent from a wide variety of products from RentoMojo.
Also read: 6 Furniture Maintaining Hacks To Keep It Looking New And Fresh