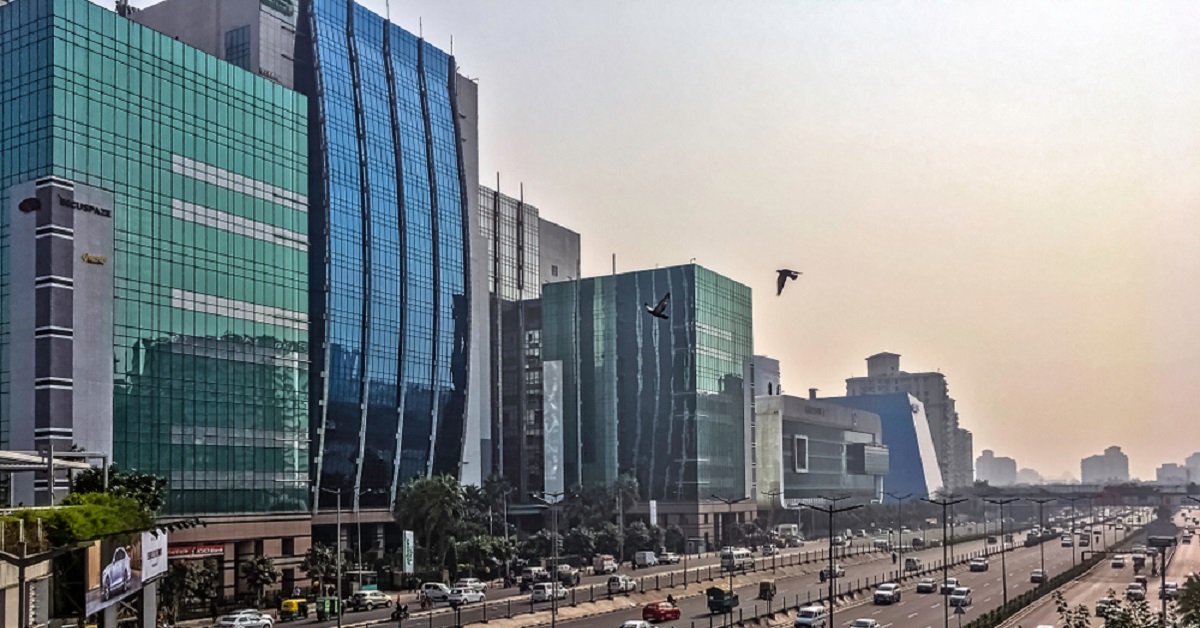 Known as the model for India's global cities of the future, Gurgaon or as officially renamed to 'Gurugram' now, is a prime example of a town that went from rags to riches. Dubbed as the industrial and financial center of Haryana, the city's triumph with success began in the early 1980s when famous car manufacturer Maruti Suzuki opened a factory here. Thirty-six years later, an official name change and a new outlook to the city, Gurugram is one the fastest growing cities in India. 
Today, Gurgaon is home to several individuals and families from different parts of the country. While the local community is almost non-existent, most of the population is comprised of young professionals from different cities. Like Delhi, Gurgaon experiences continental climate all-year-round. With the summers reaching a peak of 40 degrees (and rising), summers are extremely sultry and humid due to the proximity to the Thar Desert. If you thought winters would be better, Gurgaon reaches chilly temperatures below 3 degrees easily, with some occasional rainfall! 
With many gen-next entrepreneurs and multinational companies setting up their ventures here, Gurgaon is quickly expanding as the millennium city of India. Gurgaon's proximity to New Delhi and the international airport makes it an attractive option for all businesses to set up their operations here. With a city-wide development and infrastructure growth, Gurgaon has quickly climbed the ladder of rapid transformation from a small-scale agricultural settlement to an exclusive urban cyber city. 
Now that we've prepared you for Gurgaon, here's everything you need to relocate and survive in Gurgaon.
What's the average cost of living in Gurgaon?
While there might be a tremendous boom in job opportunities when it comes to the corporate hub of India, the cost of living is something to consider when moving to a new city. With a population of 876,900, Gurgaon has witnessed rapid urbanization and now stands as the third-highest income per capita in India. The cost of living index in Gurgaon is 31.08, which is higher than Bengaluru by a whopping index of 11.40%. 
While it might be challenging to save money in an ever-expanding city like Gurgaon, it's always a good idea to keep tabs on how much you're spending and how much you can save. Here's a brief rundown on how much money you'll need to live decently in the millennium city.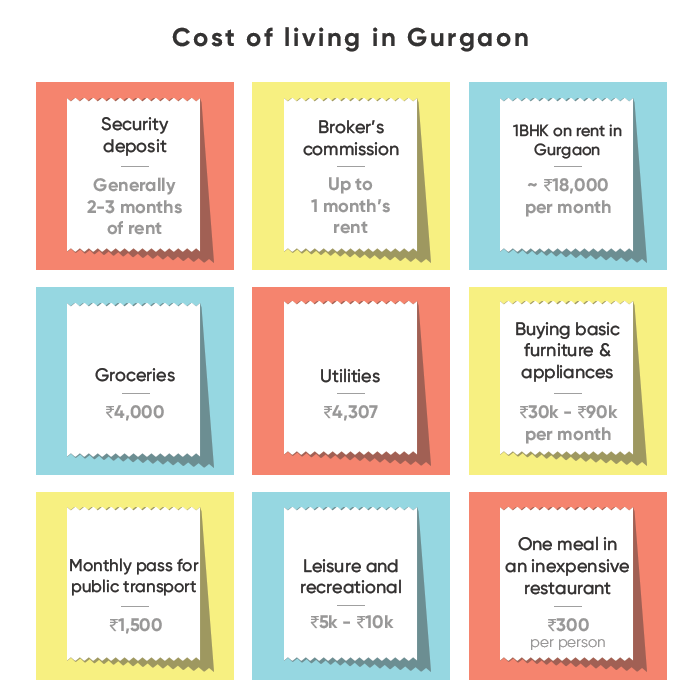 Where should I stay?
Gurgaon has one of the best residential sectors, apartments, and housing complexes to offer in the country. With an estimated 1,100 residential high rises buildings; Gurgaon was also one of the top-rated places to feature premium condominiums like the Aralias, Gurgaon One and the Hamilton Court in the country. 
Gurgaon is divided into two parts (albeit unofficially) as Old Gurgaon and New Gurgaon. The two parts are pure contrast to each other, as one houses the brand new metropolitan side of the city and the other houses the government administrative area on the other side. With so many opportunities at the brink, it's important to narrow down a place to stay in Gurgaon. Here are some parameters to decide on choosing your new bachelor pad.
Daily commute
Gurgaon is one of the well-planned cities that enjoys a good road network compared to other major cities. Traffic is also better contained than the abysmal traffic conditions compared to Bangalore or Mumbai. Unfortunately, getting around in Gurgaon isn't as easy as the other major cities. Gurgaon's public transport is unreliable, highly unorganized, and spotty at it's best. 
Buses ply only on few routes and operate on a low frequency. The autorickshaw system in Gurgaon is also highly inconsistent. They operate on a shared or hired basis and do not operate in major areas of the city. Stay wary though; It's easy to get conned by an autowala because of the lack of meters and regulation on trip charges. Your next option is to opt for the Rapid Metro system or order an app-based taxi. As of now, the Metro goes all around DLF cyber city on either side ending at Sikanderpur Chowk. Plans for future expansion are underway, but your best option is to rely on the Metro or your personal vehicle for conveyance. 
Area and locality
Finding a house in a suburb like Gurgaon is not as tough as finding a place to stay in other major cities. Gurgaon caters to every segment of the population. From a functional 1BHK to lavish bungalows, Gurgaon has different options that can suit your budget. Unlike Delhi, Gurgaon has numerous housing options that are situated in dedicated residential areas. Hence, the chance of pollution and noise is comparatively lower. 
You can also opt from a low-rise row house to a high rise condominium with the usual facilities like swimming pool, gym, sports room at gated communities. Look for a place that is ideally under 5kms to your workplace to cut downtime and expenses, besides you'll be safer too. 
#MojoTIP: The air quality in Gurgaon is problematic and may hamper normal breathing. It's advisable to get an air-purifier for safety purposes.

Convenience stores and amenities
If you love shopping, Gurgaon houses some of the best and biggest malls in India like the Ambience, MGF Metropolitan, and DLF Grand to name a few. Apart from malls and shopping complexes; local markets and food points in the city are your answer to surviving in this city. You won't be disappointed with Gurgaon's food offering as it appeals to the street foodies as well as the gourmet lovers. 
If you've heard of Artemis or Medanta Medicity, you already know that Gurgaon also houses top-notch medical facilities in the country. Gurgaon also houses one of the best multiplexes, lush green parks, gaming zones and popular entertainment destinations like the famous, Kingdom of dreams.
Leisure and recreational
Exhausted after a tiring week? Gurgaon won't disappoint when it comes to leisure and recreational activities in the city. Gurgaon is well endowed with the usual perks of a Metropolitan city. Sultanpur National park, Fun and Food Village, Galleria market, Epicenter and, Appu Ghar Water Park are a few attractions you consider if you want a stress-free relaxing day. 
If you're a foodie or someone looking to hang out at a quaint cafe or a pub, Gurgaon has the best of world-class cuisine and drinks. Like most metro cities, Gurgaon has all the fancy pubs, jazz clubs, live music, open mics,  sports bars, and something for everyone's taste. MG Road, Cyber Park, DLF Cyberhub, Sector 34, and Sector 29 is where Gurgaon's nightlife comes alive. Don't forget to drop by SOI 7, Cocktails and Dreams Speakeasy and the Molecule Air bar for a grand time. 
While Gurgaon has some interesting take on nightlife, we advise necessary caution when it comes to safety and security when you head out. 
How do I find places to rent?
Like it wasn't already hard to find a place without paying an excessive amount, it's a challenge to rent a house in Gurgaon without brokerage. Brokers might be the real-estate ninjas, but often the rent ends up being more than the cost of living in Gurgaon per month.
While you might not find what you're looking for on the 6th page for 'flat to rent in Gurgaon,' we've put together a list of all the platforms and forums that will help you get a head-start. Get on, then!
Facebook Groups and pages:
Apps & platforms:
Housing

Makaan

99acres

Magicbricks

Quikr Homes
What is the cost of renting a house in Gurgaon?
The cost of renting a house and the average cost of living in Gurgaon may differ from person-to-person, but the location of your house is something that will set the tone and lifestyle for your entire monthly budget. Gurgaon enjoys the status and infrastructure of a planned city that's developed by the Haryana Urban Development Authority (HUDA). 
Localities in Gurgaon are modern and people-friendly. Unfortunately, Gurgaon's public transportation is highly unorganized and might make it hectic getting to your workplace. It's a good idea to find a house that's under 5 km in Gurgaon due to safety concerns, commute time and expenses. 
As per region
Gurgaon houses the best localities in the nation. You can find a flat in a decent gated community starting at 10k onwards. As per your convenience and commute time to your workplace, it would be ideal to find a place in Sector 1-24, Sector 14, 31, 40, 45 and 46 since they are cheaper than a few apartments around Sector 25 onwards. Avoid Sector 65, and Golf Course Extension onwards as these places are lavish and expensive. Ideally, a good balance of rental trend and locality can be found around Sushant Lok. Although slightly on the steeper side, apartments in Sushant Lok are better equipped with facilities and amenities than most other apartments. 
Here are a few places you can consider for your dream home in Gurgaon. 
DLF City, Phase 2
Rental trend for 1BHK: 13-15k
If your workplace falls anywhere close to the Cyber City by DLF, Phase 2 in DLF city will be the ideal locality to find a place for your stay. It's proximity to the MG Road, Indira Gandhi International Airport and easy accessibility with the Sikanderpur metro station is a plus. Surrounded by over 26 malls and numerous retail outlets, DLF Phase 2 also has a lot of residential and gated communities in the vicinity. 
DLF City, Phase 5
Rental trend for 1BHK: 15-20k
One of the posh localities in Gurgaon, Phase 5 has become a popular choice for rentals. Phase 5 houses plenty of amenities, shopping complexes and educational institutions. This place also enjoys good connectivity to other parts of the region by road and the metros. Although a bit tricky to find a flat in this locality, the house-hunting will be worth the effort! 
Sector 21
Rental trend for 1BHK: 11-13k
If you work at Gurgaon Infospace, Sapient, Ernst, and Young or RBS Services; Sector 21 is an ideal place to find a flat in this locality. With good connectivity to Udyog Vihar Old Gurgaon Highway, Sector 21 houses all the necessary amenities you need in this area.
Sector 49, Sohna Road.
Rental trend for 1BHK: 11-16k
Spread across 37 acres of land, Sector 49 houses the largest residential apartments in the entire Gurgaon area. Sector 49 also enjoys good connectivity and accessibility of transportation to major parts of the city. Moreover, Sector 49 is one of the newly developed and major localities in Gurgaon that is safe and boasts a good ambiance. If your workplace is around Sohna Road or the HUDA City Center, Sector 49 would be the most feasible option in the area. 
Sushant Lok
Rental trend for 1BHK: 18-22k
Another upcoming area in Gurgaon, many have relocated to Sushant Lok for its offerings compared to other parts of the city. Sushant Lok falls in the vicinity of most major companies and MNCs and also enjoys good accessibility with the metro station. Known for its luxurious and contemporary localities like the Maple Crescent, The Landmark Avenue and Tulip Garden. Sushant Lok also houses several renowned shopping malls land restaurants like the MGF, Gold Souk and Galleria in this area.
Should I rent a furnished or unfurnished house?
Would you rather have a furnished flat with lackluster furniture with a steep rental or an unfurnished flat, low rental with the possibility to build a home of your dreams?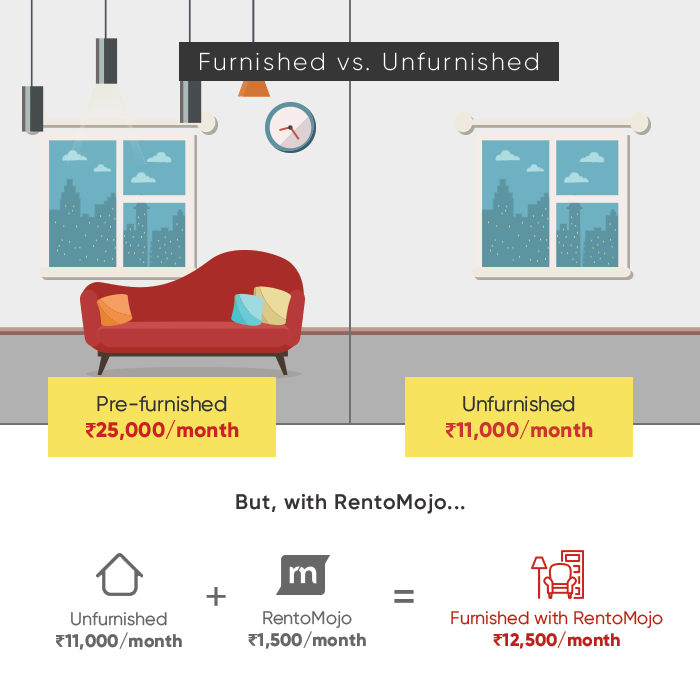 While it's challenging to find a fully furnished flat that fits your budget and meets all your needs, the last thing you need is a bigger dent on your wallet. With RentoMojo's premium furniture and appliance collection, you don't have to worry about coming home to an empty house. It's always a good idea to make a house that matches your taste and style. Personalize your home, make it yours. Start here.

Before you move in…
Now that you're close to moving in your dream home, it's time to do the last routine checks. Ready? Flat, set, go!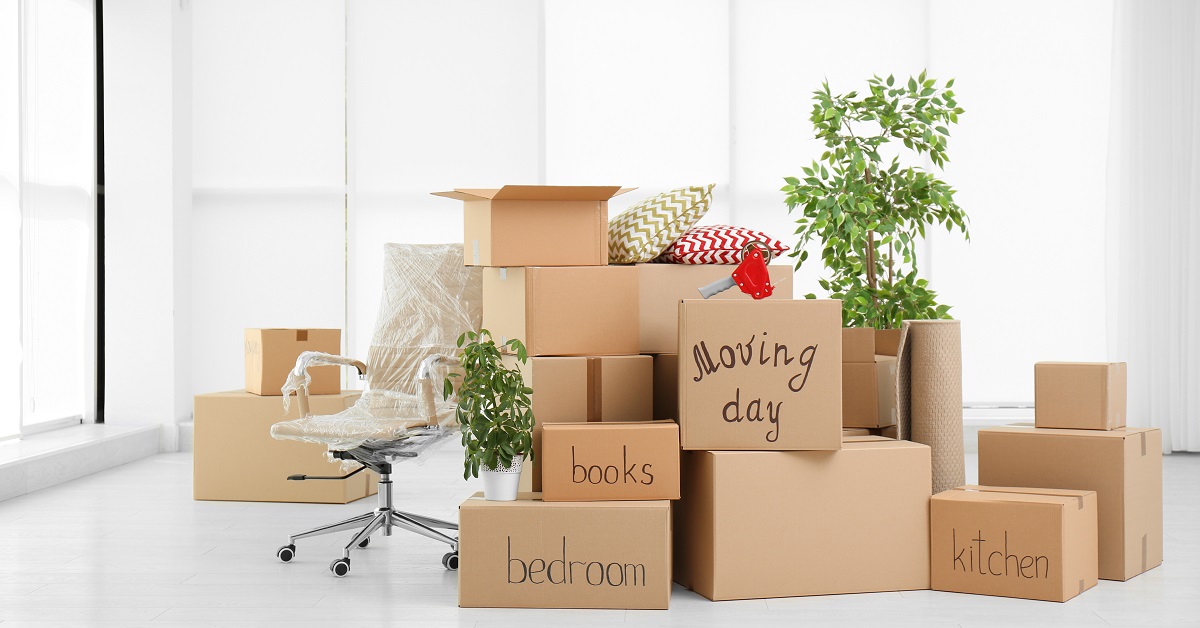 Inspect the flat
Before you pack your bags and load up the truck, make sure you inspect your new flat thoroughly. If you have a chance, do an apartment walkthrough with the landlord or owner to determine if any issues or niggles in the house need fixing. Yes, it includes that leaky tap too. 
Rental agreement
Now that you're ready to sign the lease on your apartment, don't forget to pore through the document to avoid nasty surprises or hidden charges from your landlord. Make sure you go through the rent clause, incremental rent clause (if any), repair and damages, maintenance fees and other charges carefully. Ensure that you've scoured for specific details in the agreement. If not, feel free to ask the owner.
Society rules and guidelines
Every society has rules and conditions that are imposed to maintain a stress-free residential experience. Some societies might be conservative about having late-night parties, having pets, playing loud music or bringing friends over all the time. Ensure that all your doubts and queries are cleared before moving in, feel free to check for the resident's manual or simply ask your landlord.
The final act
It's finally time to finish up with the whole house-hunting process. Take a breather, kick back your feet and relax. It's important to stay positive and carry on with your house-hunting. Gurgaon is truly the smart and millennium city of India. While the experience of living in Gurgaon is nothing like living in any other city, life in Gurgaon is always bustling with energy and opportunities. Whether it's renting a flat or finding a job in Gurgaon, there's something for you right around the corner.
Happy house hunting!