They called and said, "You have won an iPhone X!" I thought it was spam.
Meet Sudhanshu Dhargave: 25 years old, Nagpur-born, choreographer, dancer, and performer. Oh wait, there's more! From being the Director of Alphabet Studio, Sole Proprietor of Red Shoes Entertainment and Chief Choreographer at Let's Vivify to teaching students at Candor International School as a Dance Facilitator, Sudhanshu Dhargave is a self-made businessman who lives and breathes dance.
Also, have we mentioned? Sudhanshu won an iPhone X with RentoMojo!
A few weeks ago, RentoMojo had an offer called "Chase The X", where you get 1st month's rent free on renting furniture, appliances or bikes, and a lucky one would win an iPhone X. Sudhanshu rented, got 1st month's rent free AND won an iPhone X.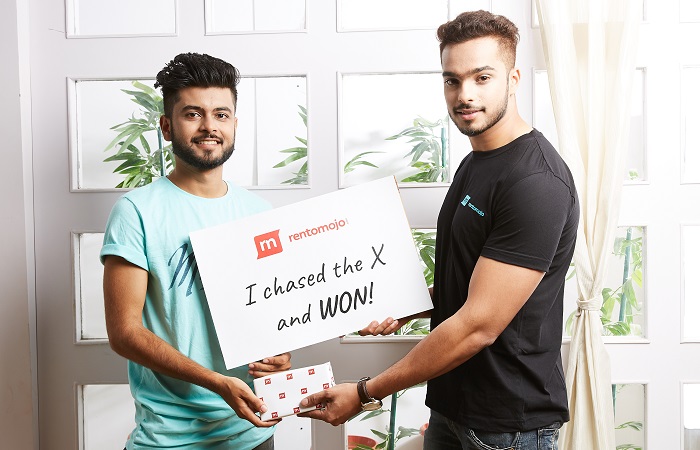 We recently met up with Sudhanshu to talk about his experience with RentoMojo and on winning a brand new iPhone X. Here's what followed:
On finding RentoMojo
"At the time, I was selling off my old bike and looking for a new bike. I was planning to buy a Dominar, but the businessman in me thought that I should not invest in liability. Rather, I should invest in assets. I started looking for bikes on rent but did not know how to go about it. I wanted a bike on rent for longer durations, but the rentals I found were only for a day or two. I was searching online and then, Google referred me to RentoMojo. I immediately ordered to rent the bike and in another two and a half weeks, I ordered furniture for my office lobby!"
What Sudhanshu rented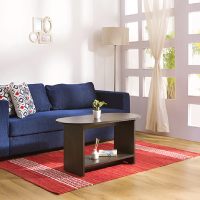 Why he chose RentoMojo
"I went through a lot of other rental websites but it did not seem promising. The others did not have user-friendly apps, offer anything on a long-term basis, or give the option of buying a bike after renting it for a while. RentoMojo does justice in explaining it all on their app and offering exactly what I wanted. I have now rented the bike for 36 months and later on, if I get used to the bike, I have the option of buying it!"
Why choose bikes over cabs?
"I do have a car actually, which I bought 5 months ago. But, I prefer bikes because of the crazy traffic! I usually travel during peak hours. At 4 o'clock in the evening, I travel from JP Nagar to Marathahalli, which takes around 2.5 hours by car. It's so much easier to move through traffic with a bike and I can reach faster!"
When Sudhanshu won an iPhone X
"I got a call from Mr. Shravan. I still remember when he called and said, "You've won an iPhone X!" I thought it was spam. Because every day you get these messages and emails about winning something or the other. I honestly believed it to be one of those.
I asked Mr. Shravan, "What do I have to do?"
Mr. Shravan said, "All you have to do is come to our warehouse with your documents."
I asked, "Don't I have to pay something? Taxes or half the price?"
He assured, "Nothing at all. You've won it!"
When I told my friends and colleagues, they didn't believe it one bit and even went to the extent of warning me! That's why I got my PR manager along to the warehouse. In fact, she kept asking the people at the warehouse where the iPhone is. Finally, the moment arrived. When they gave me a box and I opened the RentoMojo packaging, it was right there! A brand new iPhone X was all mine and I actually won it. I had an iPhone 5S earlier. This is the best upgrade ever!
Ever since I got tagged on RentoMojo posts for winning the iPhone, a lot of people are just pinging and asking me how I won it, if I really got an iPhone X, what did I do to win it, what the process is!"

On his experience with RentoMojo
"I'll tell you about one instance. So a while ago, I had a minor issue with my bike's battery. I called up RentoMojo customer care and they immediately sent a person, and within 2 days, the bike was repaired. They didn't even charge me for it!
When my investors of Alphabet Studio told me to buy furniture for the studio, I suggested renting it from RentoMojo because the service is exceptional. When I got the furniture, I was surprised by how meticulous the process is, from packaging to delivery.
In fact, I'm so happy with my bike rental that I am thinking about using RentoMojo for my employees' commute. Since we have many branches, the employees have to travel a lot from one place to another. I know how important it is to have a vehicle. I want to give all my employees that benefit. Two-wheelers like Navi and Activa are just for about Rs.2800/month on RentoMojo. So, instead of the petrol allowance hassles, I can just directly give them a bike on rent!"
Sudhanshu loved his RentoMojo experience. Trust us, you will too! Rent furniture, appliances, and bikes from us today to live the best you want.