The COVID-19 pandemic has changed the last few weeks of our lives in a way we cannot fathom. Irrespective of what we are feeling physically or emotionally in the current scenario, we are all still staying in to help flatten the curve and curb the spread of the virus. Our homes have now become a place where we want it all; stay productive and get comfortable at the same time. We are invested in our house, now more than ever and we understand that most of us would want to make it as functional and cozy as possible.
We are glad to announce that we have started delivering now. We are opening up our warehouses slowly and steadily in all the cities where RentoMojo operates. As of now, we are open for delivery in 7 cities⁠—Bangalore, Chennai, Hyderabad, Mumbai, Pune, Noida and Gurgaon.
To ensure the utmost safety and well-being of our community, we've implemented several safety practices and precautionary measures at the warehouses:

WAREHOUSE SAFETY & HYGIENE PRACTICES

Warehouse Disinfection: Before commencing operations, the warehouses all across India went through a thorough round of disinfection. We have also set up sanitization stations to ensure safe hygiene practices.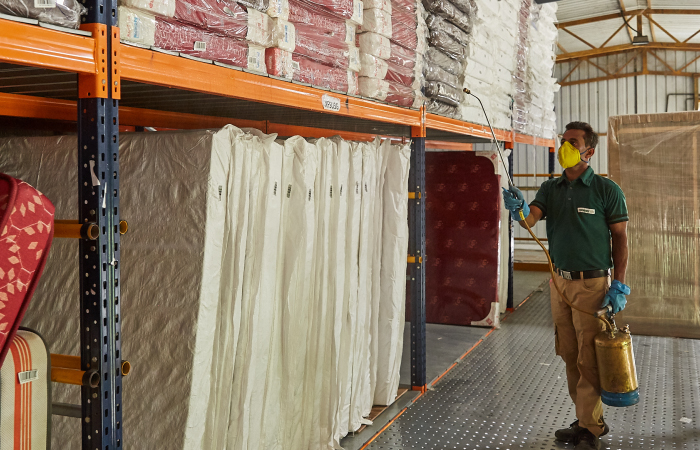 Product Sanitization: Our products are thoroughly disinfected at the sanitization stations before every delivery and after every pick-up. All of these products will go through a stringent quality check before delivery.
Staff Training: All our employees have been trained about the safety and precautionary measures based on the WHO guidelines. They are also kept up-to-date with the best hygiene practices to ensure proper personal hygiene. Each one of our employees has also downloaded the 'Aarogya Setu' app for contact tracing. They will be briefed about the hygiene practices and precautionary measures on an everyday basis to ensure the utmost safety.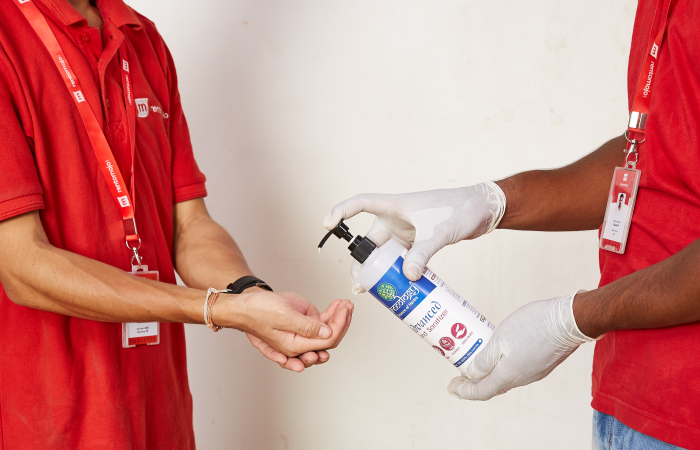 Employee Safety: Every person who enters the warehouse will first have their temperature checked at the doorstep using contactless infrared thermometers. We have provided our delivery and logistics team with their PPE to ensure the utmost hygiene at the warehouse. The staff will be maintaining a minimum of 2-meter distance from each other at all times.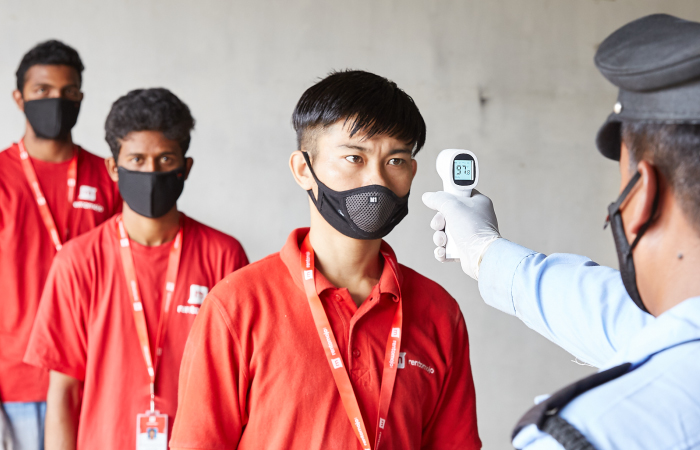 If any of our employees show the slightest symptoms of COVID-19, they will be advised a medical check-up and asked to stay home until cleared from a doctor.

SAFE RENTAL AND DELIVERY PRACTICES

Regular temperature checks: Every delivery personnel will get their temperature checked with the contactless IR thermometers before leaving for pick-up/delivery. 
Use of PPE: They will be provided masks and gloves to ensure the utmost sanitary value of the gear.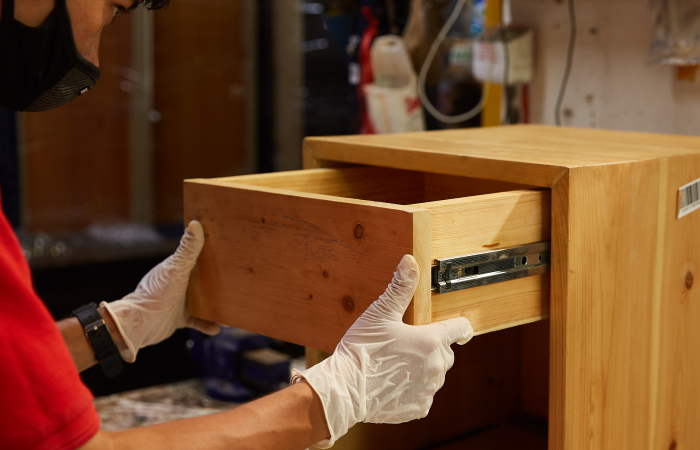 Minimal contact delivery: To reduce any physical exchange, we have opted for paperless delivery. 
Social distancing: Every delivery personnel has been asked to maintain a minimum of 2-meter distance from our customers.

THINGS YOU CAN DO TO ENSURE A SMOOTH AND SAFE DELIVERY
Get society permits:  Our delivery executives will call you before delivering the product/s. Please get the necessary permits (if any) to let the delivery truck enter the society you are living in.
Maintain social distance: Our delivery executives have been advised to maintain a minimum of 2-meter distance from you while delivering the products. We request you to do the same.  
Keep us informed: If you experience any COVID-19 symptoms on or before the day of delivery, please let us know.

We are doing our best to proactively evolve along with the times and to take any additional measures that may be needed. We are confident that together, we will get through this. Until then, let's make our homes a more comfortable space. Stay home, stay safe.