Yes, we hate that empty space above the bed too!
Every weekend, we hope and dream of finally bringing those charming decor ideas to life. But, how often does it really come true? Well, now it can! We bring to your our latest series, 'Weekend Home Project' that puts together the best decor ideas for your home. These are such easy and quick-to-do ideas that you can do it over the weekend and still have enough time in hand to hang out with friends!
Our first Weekend Home Project is on how to style the space above the bed. If you don't have a bed, we've got you! Just rent a bed, starting at Rs.200/month, only from RentoMojo.
Here are our top 9 ideas on how to decorate the space above your bed in style:
1. Make a gallery wall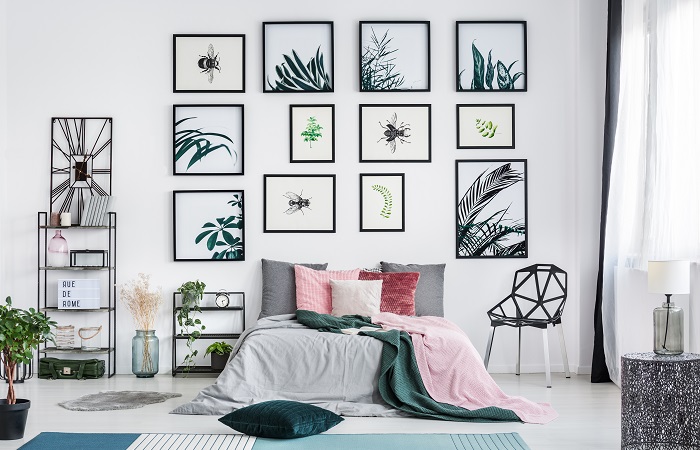 Print out your favorite pieces of art or even pictures from your Instagram profile, put them in minimalistic frames to fill the wall behind your bed.
2. Create a plant shelf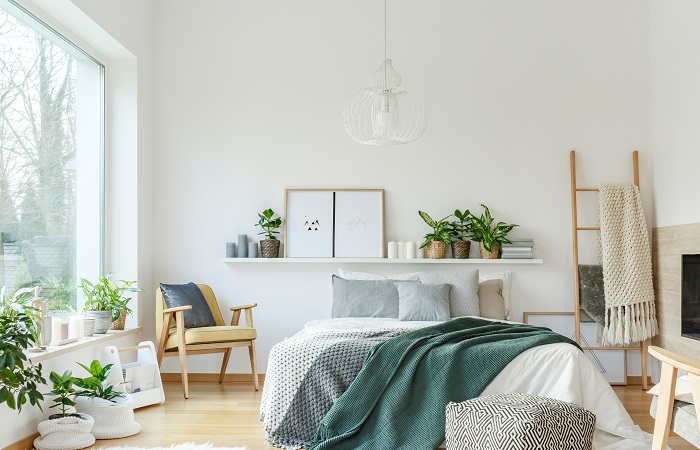 Love nature? Bring it inside in beautiful pots that you can buy online. Put up a wooden shelf above your bed and place your greens on it along with books and paraphernalia.
3. Add a large piece of artwork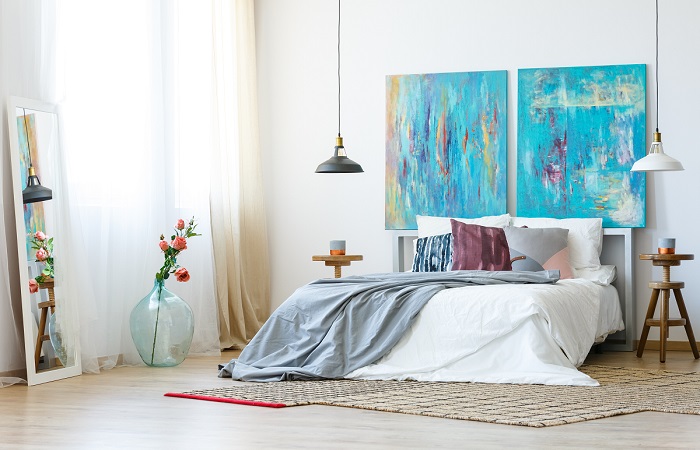 Have a small bedroom? Rather than a gallery wall, print out your favorite piece of art on a large canvas and hang it above your bed to make your bedroom feel larger! You can even do twin canvases as shown in the picture.
4. Hang a statement fabric panel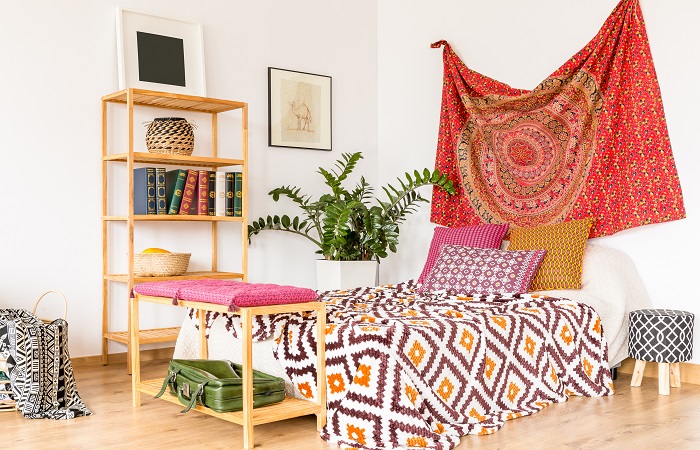 All you have to do is buy a wall tapestry from Amazon and hang it up. It can't get easier than this if you love the bohemian look!
5. Add framed mirrors

Mirrors are the best way to reflect natural light and make a room feel bigger than it is. Use the space above your bed to create this illusion.
6. Use decorate wall plates

Who doesn't love these handcrafted wall plates? You can shop them at a flea market or even online to deck up and decorate above your bed.
7. Add a cool wall decal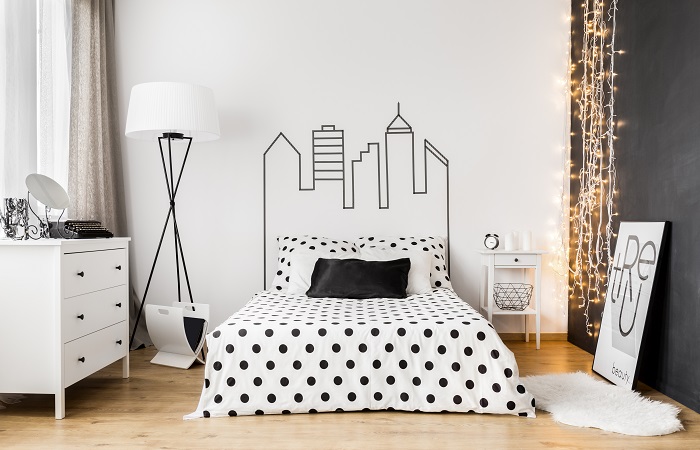 With so many wall decal options online, it's become extremely easy to find one that you'll love to put on the wall above your bed!
8. Paint it!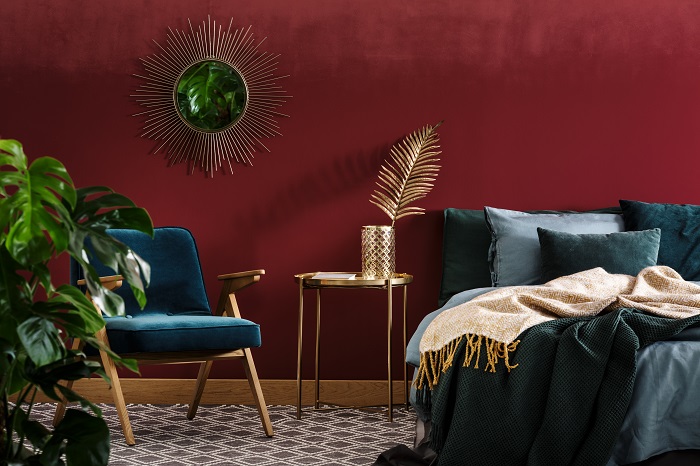 What's your favorite color? Paint that on the wall behind your bed. Trust us, this is one of the best ways to bring positivity, happiness and a fresh new feeling to your bedroom!
Now that you're brimming with ideas on how to decorate above the bed, all you need is a bed that suits your style. Plus, renting helps you save money so you can do more weekend home projects.