A lot of articles have spoken about how office interiors can lift up the mood and motivation levels of employees, which is why in the last couple of years, companies have been sprucing up their office interiors. Good lighting, comfortable seating, different seating arrangements, and well-equipped meeting rooms help increase the productivity levels of employees. 
With COVID-19 taking over the world, it seems like a lot of us are going to be working from home for a longer time. Our WFH corners have become the place where we spend a lot of time, which is why it is crucial to decorate it and make it your own. This will keep our minds alert, inspired and we'll want to spend time there because we love the corner so much. 
Here are a few simple ways to amp up your WFH corner:
1. Ensure good lighting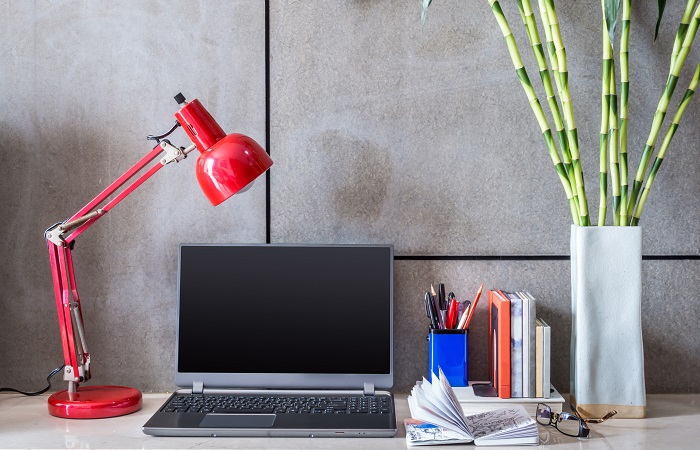 While choosing a WFH space in your house, always pick a corner that gets enough ventilation and good lighting. This is crucial to keep you alert and fresh while working for hours together. A lot of people choose to place their desks directly in front of a window or on the balcony. This way, you'll an ample amount of light and ventilation. You can also pick a spot in your house that is well-lit. But, just ensuring good natural lighting isn't enough. Add a reading lamp on your desk or a floor lamp that can light up your WFH corner. This way, if you are working during the night, you won't strain your eyes and it'll keep your space looking alive even during the night.
2. Brighten up the walls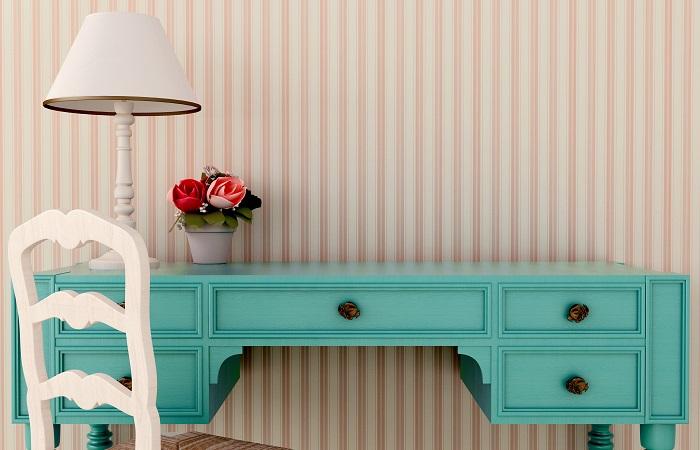 If the walls around your WFH space are dull or dark, it's time for you to brighten them up. Paint them in a simple white color, pastel colors or any of your other favourite colors. You can also go one step further and do a gradient wall, color-blocked wall or just use wallpapers. If you do not have the budget or resources to do this, you can add in some frames with paintings, pictures or quotes that'll keep you inspired. Just ensure that the wallpaper or the color you choose isn't too distracting.. 
3. Alternate seating arrangement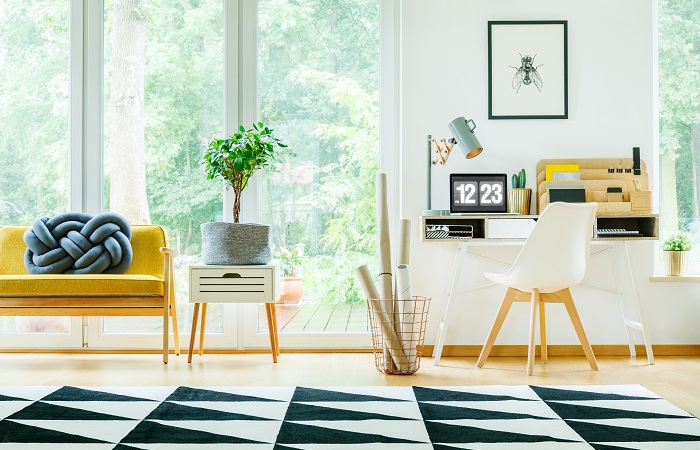 When you are working for long hours from the same desk and chair, it can feel pretty exhausting. One way to avoid this monotony is to have an alternate seating arrangement that is leaning more towards comfort. It can either be an accent chair, a bean bag, floor cushions or just a good old couch. The first few hours don't seem so mundane while working from the desk, but as hours pass by, your mind and body will crave for a change. This is when you can shift to your comfy seating and work there instead. Don't use it for long hours as it may cause postural problems. Just use it for 20 minutes or so and get back to your desk. 
Also read: Working From Home | Tips To Stay Productive
4. Put a pin on it
The look of a metal mesh board or a corkboard with fun pictures, quotes and post-its are beautiful. But, along with all the aesthetic appeal it brings to your space, it also plays a big role in keeping you motivated and increasing your productivity levels. You can write down all your ideas, important to-do lists and reminders on colorful pieces of paper or sticky notes and pin it on to the board. This will remind you of every important task you have and subconsciously let your brain know that these are the tasks that it needs to work on. 
5. Keep it clutter-free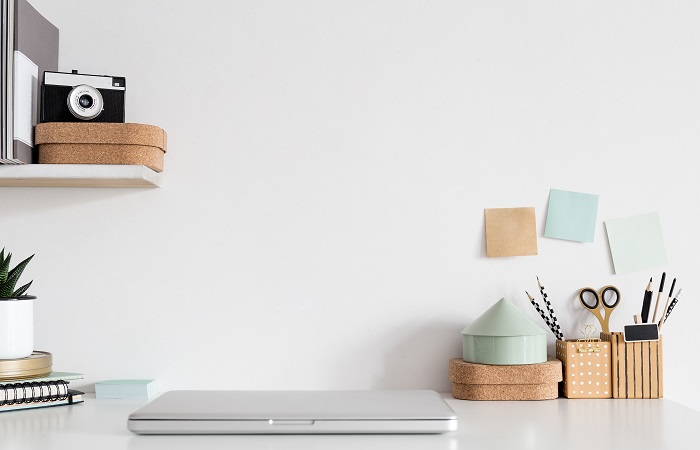 Keeping your tabletop clutter-free is a quick, simple and affordable way to make your WFH corner look well put together. It doesn't just look neat, but it also makes it much more functional. You can add a couple of small decor elements on your table like tiny figurines, a small vase, a photo frame or a table clock. These will not take up too much space and it'll enhance the look of your WFH corner. 
6. Organizers for the win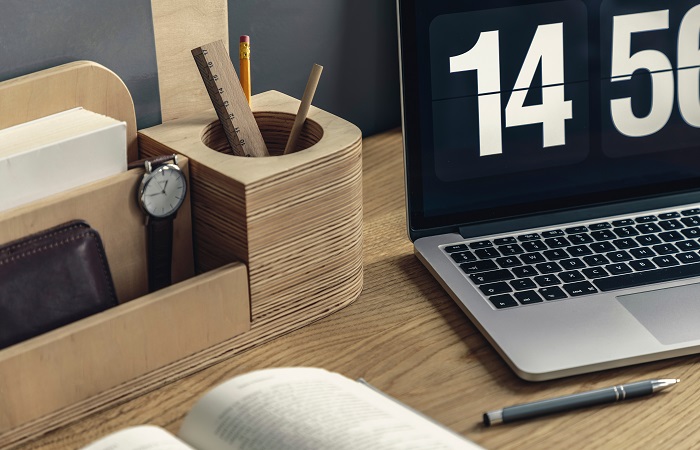 Even though the aim is to keep your desk clutter-free, there are a few things that you'll need to keep on your desk like pens, notebooks, and other things you use on a regular basis. Invest in good organizers that'll save space and keep your items organized. This will help you find your things immediately and you'll also have a dedicated place where you can put these items away when you aren't using them. 
7. Go green
The last and most important step to amp up your WFH corner is to add some greenery around your workspace. It immediately brightens up the corner. You can add mini planters with succulents on your desk. If your desk isn't big enough to accommodate plants, you can choose to hang some plants on the window curtain rods or place cute planters on your window sill. You can also choose to get a large plant and place it on the side of your desk. This will give the corner some good vibes!
Also read: Why A Dedicated WFH Space Is A Necessity Moving Forward