You've seen road trip ideas. How about some that are actually doable?
2018 has been the year of long weekends, and so far, we hope you've been able to explore at least some of those weekends to some exploring around Delhi. But, there's more than half the year left and we've got plenty of unusual and not-too-touristy road trips that you can experience. Why road trips, you ask?
Road trips are the best way to make it all about the journey, instead of the destination.
The sensation of the wind in your hair as you cruise past through scenic highways and narrow untrodden roads is priceless. For any young professional living in Delhi, Gurgaon or Noida, the work can often get hectic, not to mention the daily toil the city traffic can take on you! Luckily, there's a solution to both these problems. Renting a bike will not only help you get away from the city's hustle every other weekend, but it's also a great way to optimize the ride.
That's right! RentoMojo's bike rentals start at just Rs.2800/month—so much more affordable than the overpriced outstation cabs! Besides, the convenience and the RentoMojo benefits itself are worth more than you can imagine.
Without any further delay, we bring to you 5 offbeat road trips from Delhi that you can take on a bike!
Road Trips From Delhi #1: Hansi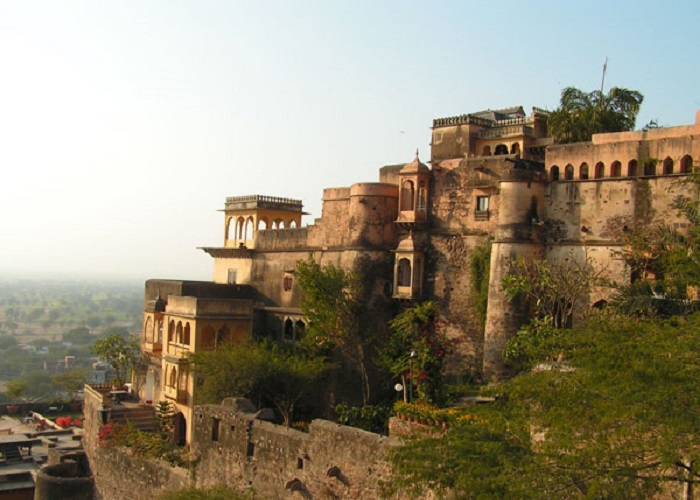 Located 154 kilometers from Delhi, Hansi is a quaint little destination that you might not have heard of. But, don't let that fool you. The place is home to Haryana's oldest fort—Asirgarh Fort, which is quite the majestic sight to look at. Envision yourself arriving at the picturesque fort during monsoons!
If you're not looking to make just a day-long affair, you can stay at the charming haveli—Welcome Heritage Sheikhpura. Add that to the historic grandeur around, and you're sure to feel like royalty!
Distance from Delhi: 154 Km
You must visit between: September and January
Road Trips From Delhi #2: Bharatpur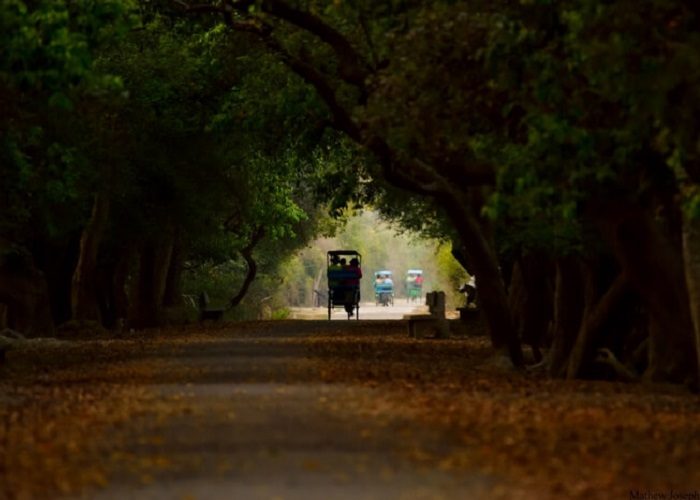 Located in Rajasthan, we all read about Bharatpur Bird Sanctuary growing up. But come winter months, you can see migratory birds there in all their glory. Apart from being able to see majestic birds, the location is also pretty close to Agra, making this journey the ideal 2-day excursion.
When you're going, we suggest taking the Yamuna Expressway. We know the toll's high but it'll be worth it to glide on those perfect roads (and cut your travel time in half). Top off the experience with a stay at the grand Laxmi Vilas Palace, where you can score a luxurious stay for two at just Rs.3500/night!
Distance from Delhi: 181 Km
You must visit between: October and February
Road Trips From Delhi #3: Mathura-Vrindavan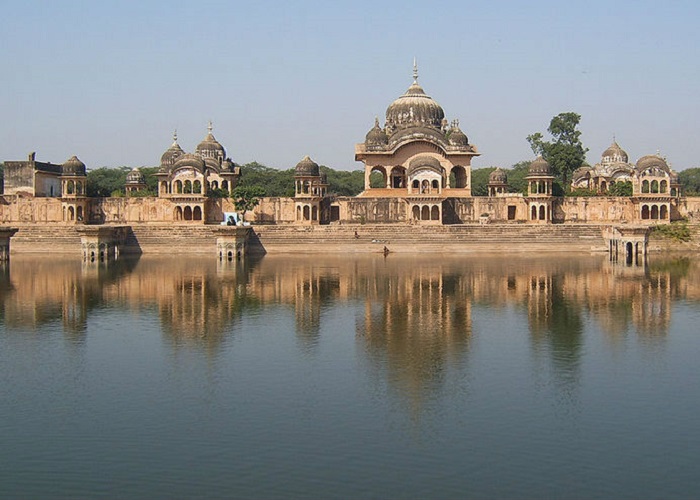 Growing up, you might have guffawed at this suggestion for being too pilgrimage-like. However, there's more to Mathura & Vrindavan than religion. The destination is home to at least 10 historical Krishna temples! The architecture of these temples ranges from the mid-15th century to today, making this a gold mine of Instagram-worthy backdrops. When riding back, don't forget to stock up on the famous pedas from Mathura!
If you're planning ahead for next year, you may want to go there around Holi, when the entire town comes alive with gulaal and flowers, not to mention the lathmaar Holi where people hit each other lightly with sticks to celebrate the festival.
Distance from Delhi: 162 Km
You must visit between: November and February
Road Trips From Delhi #4: Kanatal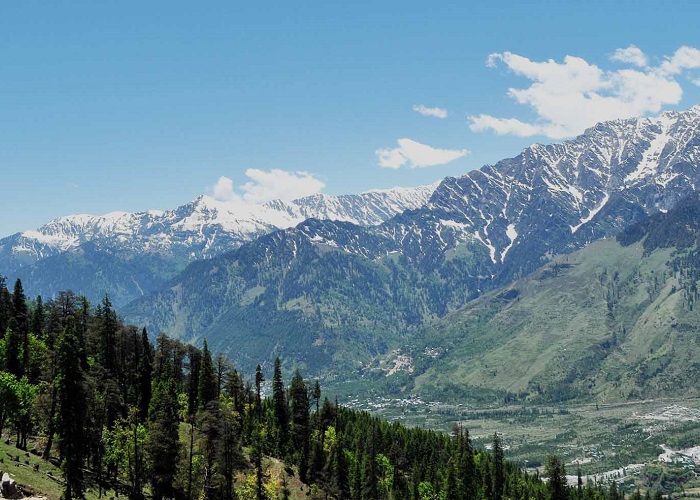 Move past Rishikesh and its white waters because Kanatal is where it's at! A delight for the adventure junkies, this destination is about 7 hours away by bike and one of the hidden gems of Uttarakhand. From adventure sports in the summers to a breathaking view of snow-capped mountains in the winters, this place has it all. You can stay at one of the numerous camp sites to take in the natural beauty.
Valley crossing, rappelling, and trekking through the Kodia jungle will add to your adrenaline trip after you've completed the scenic ride. Kanatal is also famous for its hospitality and we'd definitely recommend checking out some home stays on Airbnb.
Distance to Delhi: 312 Km
You must visit: any time of the year!
(Pro-tip: Kanatal gets crowded between April and September, so you can beat the rush by going there off-season and get some amazing discounts too!)
Road Trips From Delhi #5: Dausa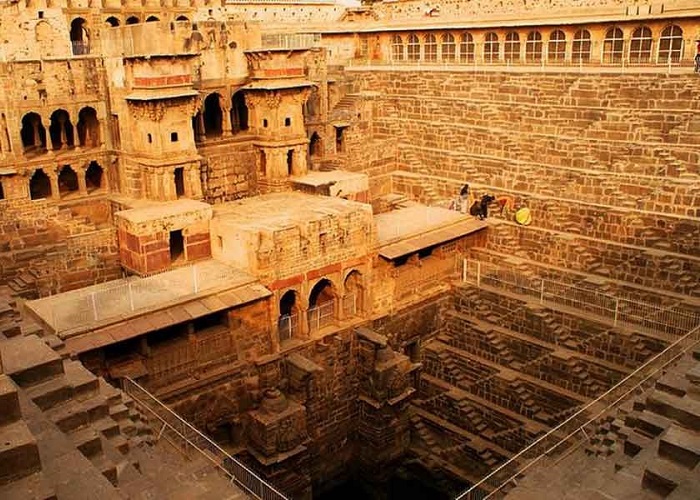 Home to the typical Rajasthani step wells, and conveniently close to the Sariska Wildlife Sanctuary, Dausa is a little-known spot 5 hours away from Delhi. The place is steeped in history and a visit to the step wells will leave you in awe of the kingdoms past.
Supplement the beautiful visit with a stay at the Sariska Wildlife Sanctuary. We recommend indulging in some star gazing at the astronomy resort located inside the Sanctuary. Trust us, you'll be blown away by a clear, non-polluted view of the cosmos.
Distance to Delhi: 154 Kms
You must visit between: October and March
And, those were our suggestions for road trips that are bound to make your long weekends a little more adventurous this year. If you've been to any of these places, share your reviews and pictures with us!
Start a road trip from Delhi now!