"What should I invest in?"
If you're a millennial or just someone who dreads dealing with finance and investment, the thought of investing your hard-earned money might seem thoroughly intimidating. While everyone's going on about how important it is to 'live in the moment,' no one's talking about how important it is to secure your future.
Let's admit it, for a generation that believes in living in the moment; we don't have savings like the way our parents did. Experts suggest that millennials don't follow the steps of their parents anymore, and are breaking away from the conventional mode of spending and saving. Millennials have always developed a pattern of higher risk-taking because of their need for instant gratification. But there's still hope!
Despite what many might think, investing isn't just for the experienced or financially established. You can start investing for as little as ₹500 per month and begin your journey to building wealth, but the key isn't just randomly betting on different investments. It's about learning to save and making an informed choice.
If you're part of the generation Y crowd who's ready to brave the high seas of investing, here are a few options to get you started.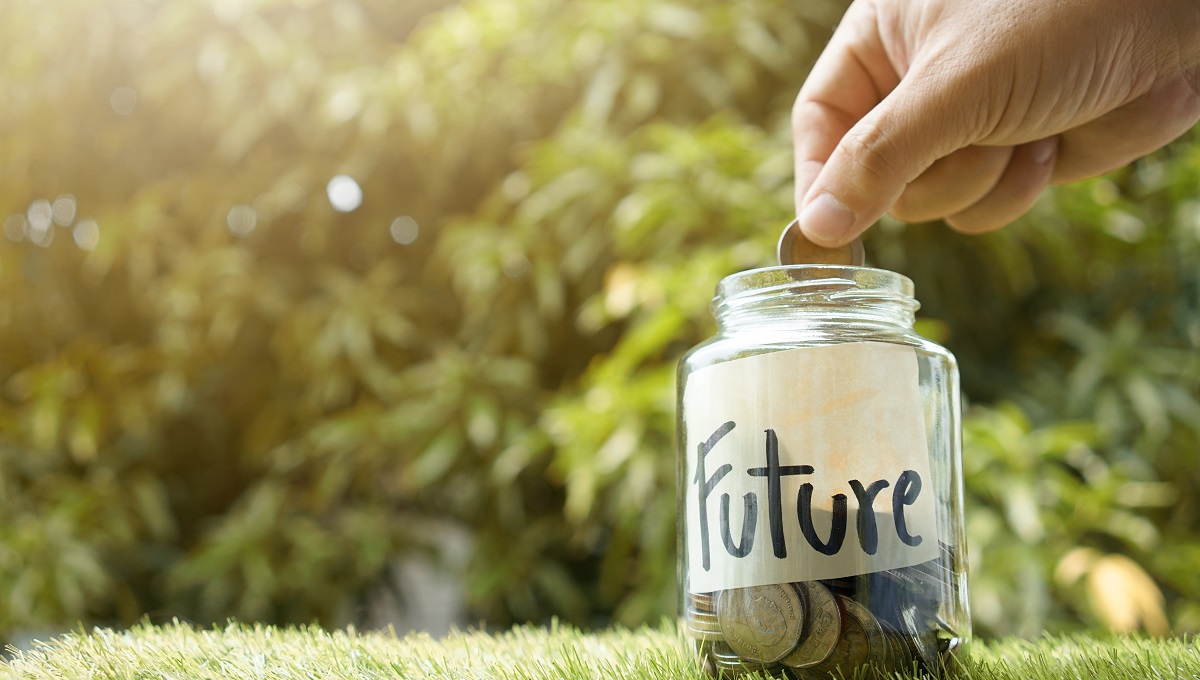 #1 Fixed Deposits
A fixed deposit for a rainy day…
Ask any experienced investor about the safest place to park their savings, and they'll instantly exclaim 'fixed deposits.'
Fixed deposits are investment instruments that are usually offered by banks and non-banking financial companies. You can start as low as ₹1000 with a specific period ranging from 7 days to 5 years or more. Unlike a regular savings account, FDs offer a higher rate of interest based on the duration of the money deposited. FDs are a good investment option for millennials to consider if you're looking for stability and financial security, especially they have no effect on market fluctuation.
Why FDs?
ᐧ Assured returns
ᐧ Claim up to ₹1.5L as tax deductions (under section 80C)
ᐧ Can opt for periodic payouts on interest
#2 Mutual funds and ELSS
A little hey, a little ho! Mutual funds are at the shore!
Ask any millennial, and they would tell you that mutual funds can be intimidating. Especially, after seeing those ads on the TV with a rushed disclaimer of 'Mutual funds subject to market risk…'. But, investing in the equity market does not necessarily have to be scary. It has its risks, but it's also a great way to understand and grow your money. If you're a first-time investor who's looking to control his investments as per your risk appetite, Equity-Linked Saving Schemes or ELSS is a good investment option to consider.
Why ELSS?
ᐧ Higher risk = higher returns
ᐧ Save up to ₹46,800 (under Section 80C) by investing up to ₹1.5L every year
ᐧ Shorter lock-in investment period of 3 years compared to other schemes
#3 Public Provident Fund
"I'm proud of you, son!"
An investment option your father would readily approve of, PPF has come to become one of the best kept age-old secrets to good secure investments. PPF is an ideal option for millennials because of the low-risk appetite, tax benefits, and a steady interest on the money deposited. You can start a PPF account with a minimum monthly contribution of ₹500 for 15 years. PPF makes for an ideal long-term investment option since the interest rate is fixed by the Government of India.
Why PPF?
ᐧ EEE (exempt-exempt-exempt) status: No-wealth tax, tax-free returns, and deductions on deposits
ᐧ Stable interest rate and returns (Current interest rate effective from 1st October 2018 is 8.0% P.A)
ᐧ Tax benefits up to ₹1.5L (under Section 80C)
#4 National Savings Certificate (NSC)
Learn more, earn more!
Just like that aged bottle of red wine, National Savings Certificate (NCS) is one of the popular fixed income schemes that has aged gracefully over time. You can get started with NSC with a minimum contribution of ₹100, which will be considered your investment. Interest is calculated yearly, and the certificates have a maturity of 5-10 years. In a bid to encourage individuals to invest, the Government of India also allows tax benefits up to ₹1.5L (under Section 80C). NSCs makes an ideal investment option for millennials since you don't have to worry about investing a large amount of money as there is no maximum limit on the purchase of NSCs.
Why NSC?
ᐧ Stable interest rate and returns (Current interest rate effective from 1st October 2018 is 8.0% P.A)
ᐧ Tax benefits up to ₹1.5L (under Section 80C)
ᐧ Flexible maturity periods, choose from a period of 5 or 10 years
#5 Renting
Spend less, save more. Renting is the way to go!
Unlike most investment schemes, renting isn't an investment scheme that requires you to invest money to get returns over a period of time. Instead, renting from RentoMojo is all about leading a smarter lifestyle. Renting gives you the freedom to invest the money on experiences or places, rather than spending on day-to-day necessities that could cause a significant dent in your wallet. So go on, experience life to the fullest.
Start renting here.
Why rent from RentoMojo?
ᐧ Save huge capital commitment by renting
ᐧ Cheaper than EMIs
ᐧ Option to 'try first, buy later'
ᐧ Free product swap, maintenance, and relocation
Investing in yourself will always be one of the best returns on investments that you can have. Whether it's learning a new skill or developing yourself, investing in yourself will truly help you become the best version of yourself.
Investing in yourself might be the most profitable investment you make, for it could last a lifetime!