Long weekends just got better with these road trip ideas
One of the worst feelings is realising that you've lost a weekend. That feeling of waking up on Monday and thinking about the trip you should have taken is appalling. However, for Bangalore residents, that doesn't happen too often. With so many great places to visit around the city, there's a tonne of fun for the weekends. It's been getting a little crowded at these spots lately, and so, we've got the solution – bike road trips.
For any biker, the feeling of empty roads with a scenic view is just what makes any vacation better. And if you don't have a bike, you can still join in on the fun. RentoMojo's bike rentals are convenient, not just to make the most of your weekend trips but also to beat the commute. We all know Bangalore's infamous roads and traffic. Cab surcharges don't make any monetary sense and lets face it, no one has time to bargain with auto walas.
So maybe your rental journey starts with just a set of wheels for the bike road trip. But it can evolve into much more than that with RentoMojo's free maintenance and free insurance bikes. If you don't like it, or need to move out to greener pastures, just return it without any additional costs. Now, with your ride sorted, here's the 5 bike road trip ideas you're sure to love!
 Horsley Hills
This tiny hill town has gained some popularity in the last half a decade but is still quite uncrowded. Located in Andhra Pradesh, Horsley Hills are about a 3.5 hours ride away (depending on where and when you start in the city). The road to reach there is a beautiful clear highway, where your tyres can embrace the open roads in full throttle.
Once you reach the foothill town of Madanapalle, the hill-top is a moderately steep 45 minute ride. Once you reach the hilltop, you'll be greeted with a view of the town below and low hanging clouds mingling with the mist. The destination offers a tonne of adventure activities to choose from – zorbing, zip-lining and the not-to-be-missed morning sunrise trek. There aren't many options to stay but the Andhra Pradesh Tourism Cottages are delightfully quaint and affordable.
Distance from Bangalore: 145 Kms
Best time to visit: November to March
Lepakshi
Easily qualified to be a one day trip, Lepakshi is another Andhra Pradesh gem that you can reach in about 2.5 hours. The destination is scattered with architectural marvels from the Vijaynagar empire. There are three major temples that you can easily visit in a day, while also enjoying the highway ride to and fro.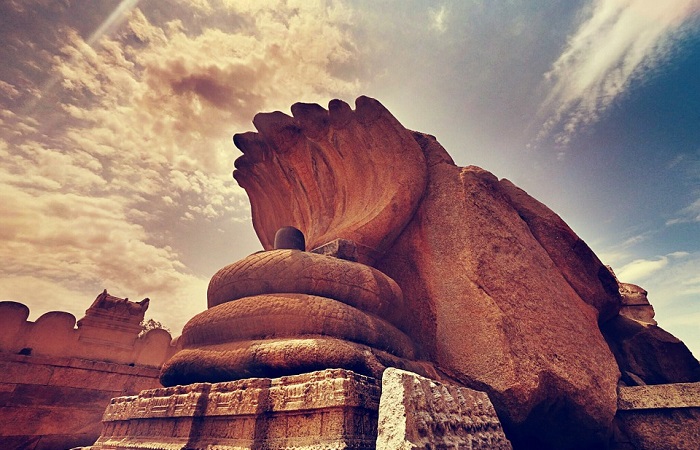 As a bonus, there are multiple Andhra style messes that dot the highways. Indulge yourself in some lip-smacking guntur chicken or go vegan on the typical Andhra meal. The summer at Lepakshi can be quite brutal due to the rocks heating up, so you'd be wise to avoid the destination from March till July.
Distance from Bangalore: 120 Kms
Best time to visit: October to February
Belum Caves
Get ready to witness one of the best geological wonders of India. The 5 hour bike ride will seem completely worth it once you enter the majestic caves. The longest and largest cave system open to public in India, you can see stalactite and stalagmite formations there. These caves are believed to have formed over millions of years with vessels and artefacts dating back to 4500 B.C being found inside.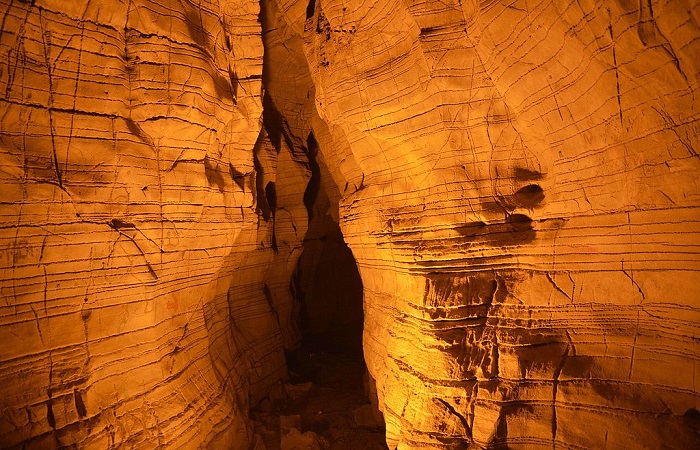 You can also see a majestic underground waterfall which glides over the rocks and disappears into it's mysterious path through a sink hole. The caves have various segments, including a large meditation hall which was used by Buddhist monks over 2000 years ago.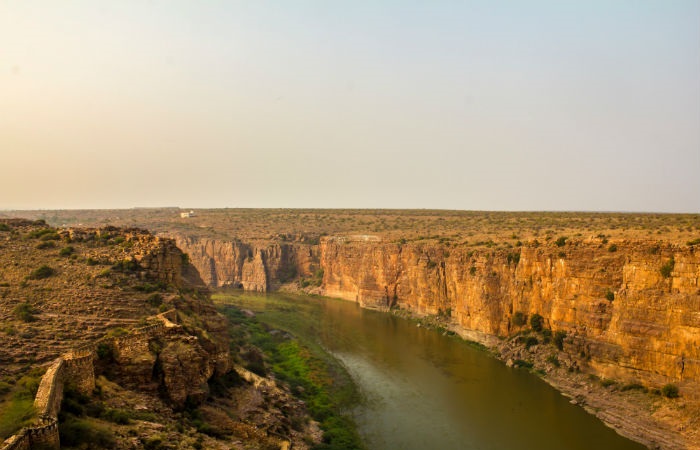 The rich history isn't all that you'll get to witness at Belum. You can take an hour long detour after exploring the caves to see Gandikota, better known as India's grand canyon. A word of caution though; the caves get very, very hot during summers and you might not want to subject yourself to the heat. A better option is to go during the winters when the inside of the caves feels balmy and comfortable.
Distance from Bangalore: 297 Kms
Best time to visit: November to February
Wayanad
Wayanad is the rainforest getaway from Bangalore that will lift up your spirits. Surrounded by greenery as far as the eye can see, this town in Kerala has tea plantations and lush hills. The road to Wayanad passes through the Madumalai National reserve and if you're lucky, you might get to see a herd of elephants in their natural habitat.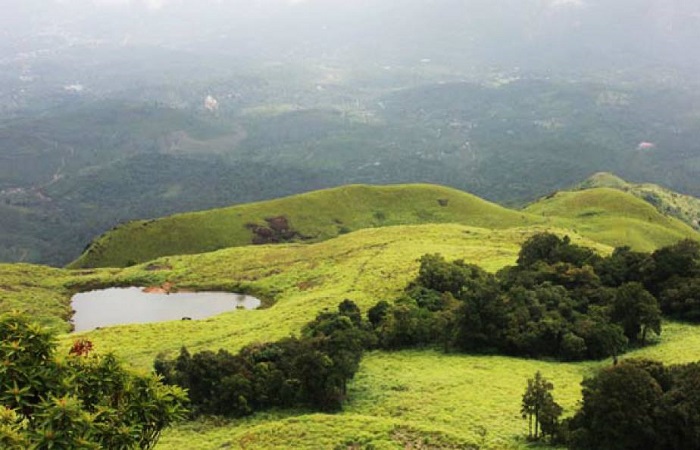 You may also take a detour and take the road through Bandipur. Keep your eyes out for tiger sightings, especially if you're crossing the forest in the morning. However, both Madhumalai and Bandipur are closed after 6 p.m. so you'll need to plan your journey accordingly. Ditch the hotels and choose a cozy homestay through Airbnb. Most home stays are located on estates, where you'll get fruits and veggies fresh off the farm. There are also several eco-friendly sustainable accommodation options where you can participate in nature preserving activities like permaculture.
Distance from Bangalore: 283 Kms
Best time to visit: October to April
BR Hills
Another one day adventure to add to your riding list, BR hills are a part of the Nilgiri Biosphere Reserve. The ride to BR hills consists of a mostly smooth highway, with several roads lined with rock hills (great for photo ops).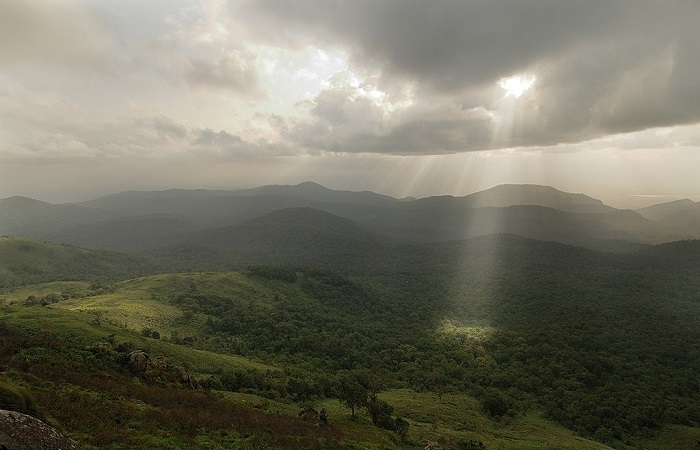 Visit during the monsoons or after to avoid being scorched, and you'll be greeted with a lush green landscape. There are numerous trekking and adventure camps located in and around the region so, you'll have plenty of activities to occupy your time. We'd suggest planning in a way that you can stop by at Bidadi for delicious fluffy idlis. You'll have to leave the city fairly early as most idli outlets run out of them by afternoon.
Distance from Bangalore: 175 Kms
Best time to visit: July to February
Got a secret bike ride destination of your own? Share them with us in the comments below and we would love to add your recommendation to our list!