Want your apartment to be a home this summer?
"Home is always where the heart is". Having a home away from home will always be a challenging thing to do for any millennial.
Summer is here and it's sure going to be hot!
You can always make your apartment a place that you yearn to throng to, even after an exhausting day from work by following these 9 cool ideas for a rented apartment:
Keep It Simple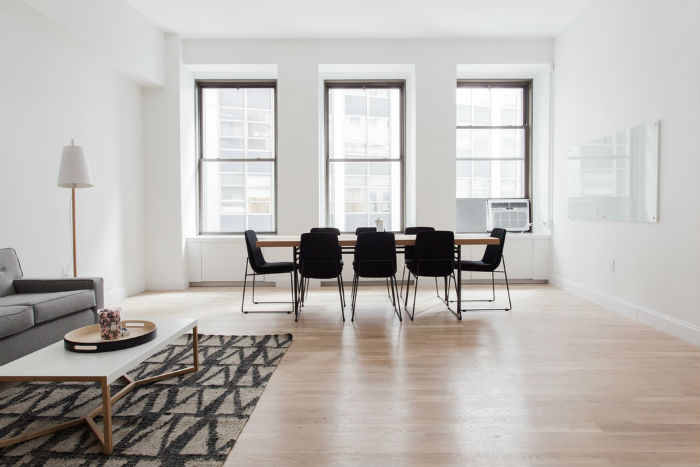 Too much of anything is not good! So when you are thinking of decorating your apartment. Keeping it simple is always the best option. It's summers so make your room airy by adding some space. You can make your apartment look 'summer ready' by just doing simple things like painting old furnitures with light colour palette.  Minimalism is the way to go!
Furniture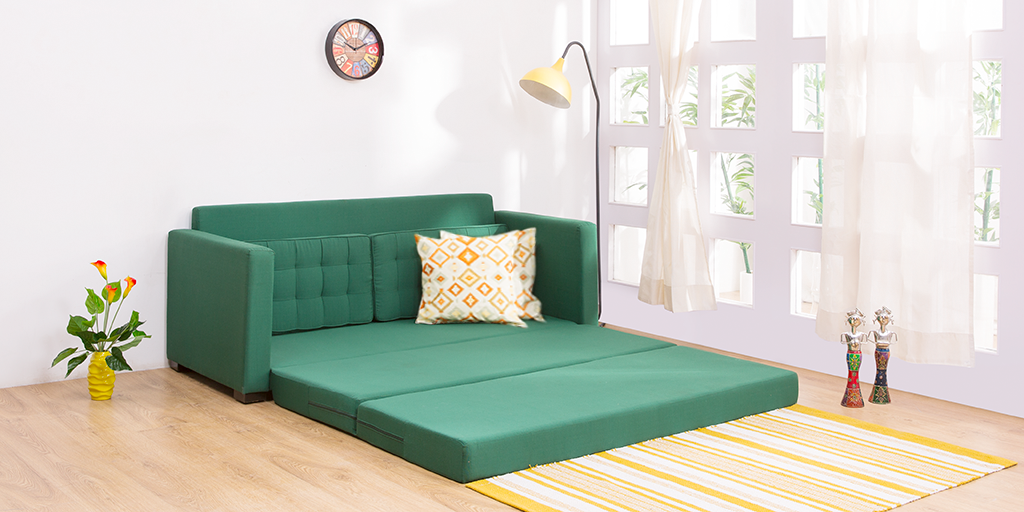 At the end of a long day, your sofa can often be your best friend. Like any other best friend you don't require so much effort to maintain the relationship. The same goes to your sofa, you don't need to invest so much on it by purchasing a brand new one.
There's always other option like renting. It's more economical than owning it.
Since it summer, keep in mind that the colour palette should be light and bright. Check out this vibrant sofa cum bed – that combines the comfort of a sofa and the leisure of a bed, into one amazing multi-purpose piece.
Appliances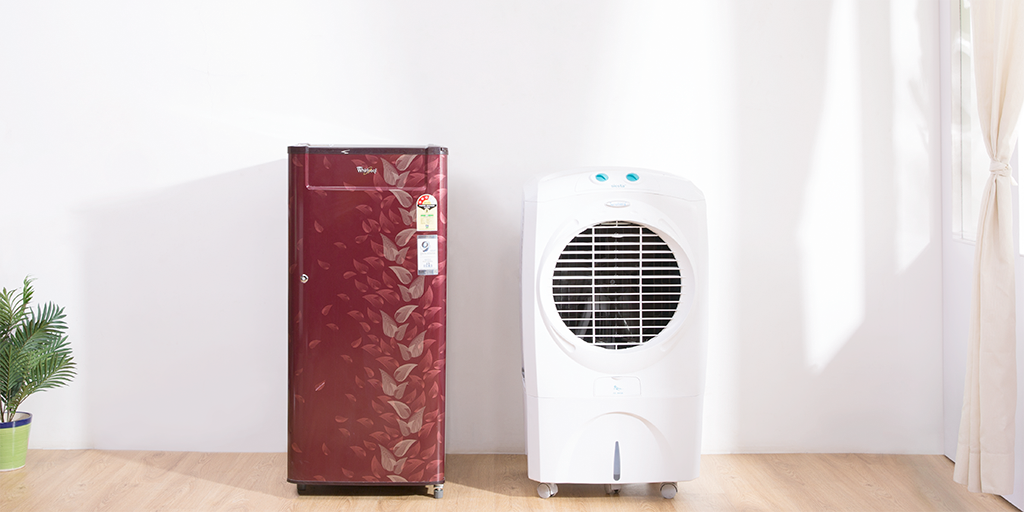 We know, we know. This is pretty basic! But that's exactly why we want to check it off the list right away. If you want your house to be "cooler" this summer, then make it cooler – literally. RentoMojo's AC, fridge and cooler rentals are a great way to bring down the heat in your home without burning a hole in your pocket.
Check out this package which is our most value for money bet this summer.
Bring In The Accents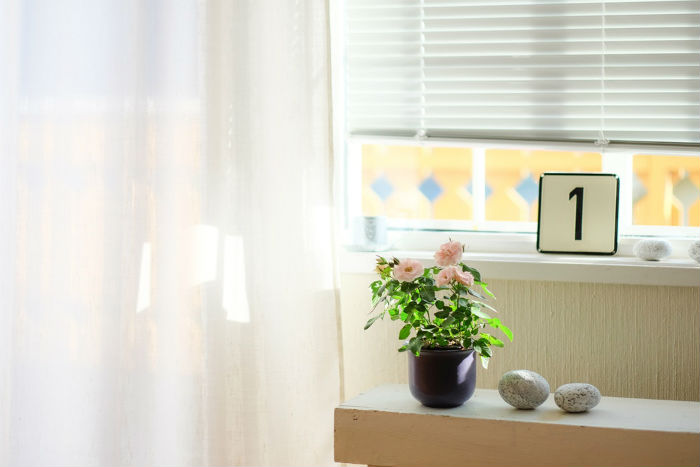 Summer is a chance to add some flora to your house. You don't have to bring in the flowers indoors, you can add vibrant flower-patterned flowy curtains.
Curtains are a great place to start. Swap out heavy drapes for light airy fabric. Sheer curtains or window fixings made of cotton-ware perfect. Your bedroom is a place where you spend most of your time, how about make your bed refreshing by using light-coloured bedspreads?
Pro Tip: Did you know that you can also rent curtains and soft furnishings with RentoMojo? Just add it to your living room furniture order, and voila! You're all set to beat summer with a bit of sheerness!
Pillow Talk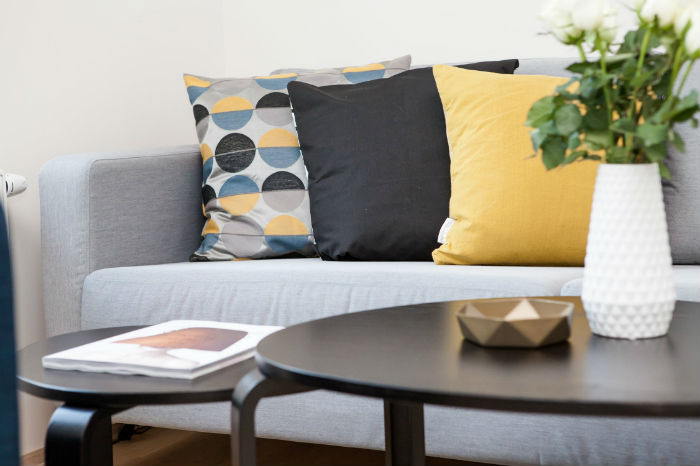 Remember those pillow fights and endless conversations you use to have with your siblings or best friend during your slumber party? You'd want your pillow to be soft and comfortable, while having a neutral or light colour palette to keep it visually airy.
Camouflage Unflattering Walls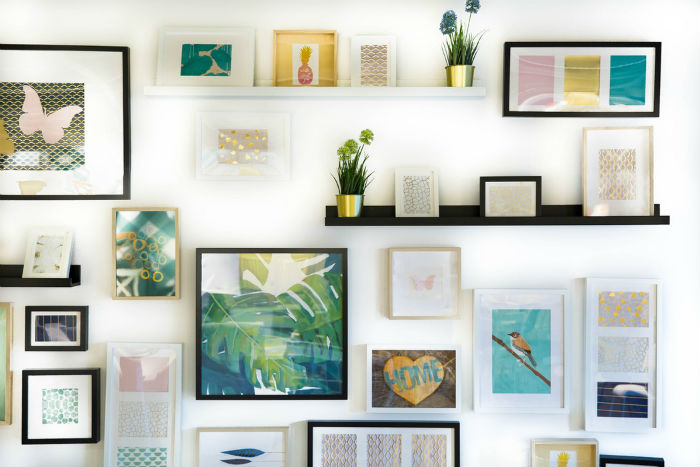 A boring wall is unpleasant to glance at. How about changing the vibe in your living-room by adding motivational frames? It will renovate your boring wall and inspire you every morning when you wake up. If you want to lower down your budget, you could always hang some vintage old plates. Our recommendation? PosterGully has some great pieces at affordable prices to spice up your space!
Bring In The Outdoors
When you think of summer it's all about the feeling of the outdoors flowers , plants and fresh fruit centerpieces makes your home smell aromatic and look beautiful.
For a more rustic feel, try bringing in eco-friendly materials like bamboo, hemp, and jute area rugs.
Fragrance and Summer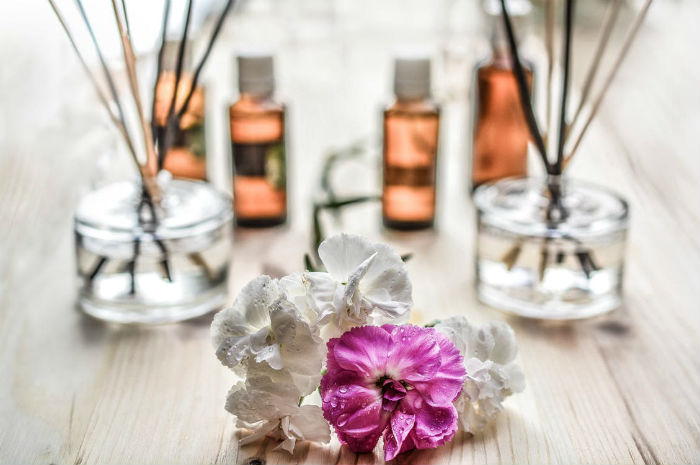 Nature produces various essence during summers, be it the blooming flowers or the smell of petrichor during the fresh showers.
It's always the best feeling for a 'scent-attracted'' person to use some room fresheners in the apartment. You could use scented-candles to savour the summer breezy evenings. Aroma- therapy has been used since ancient times to treat people both physically and mentally.
When you use these aroma in the apartment, it will help to lift up your mood and keep you calm.
DIY Home Bar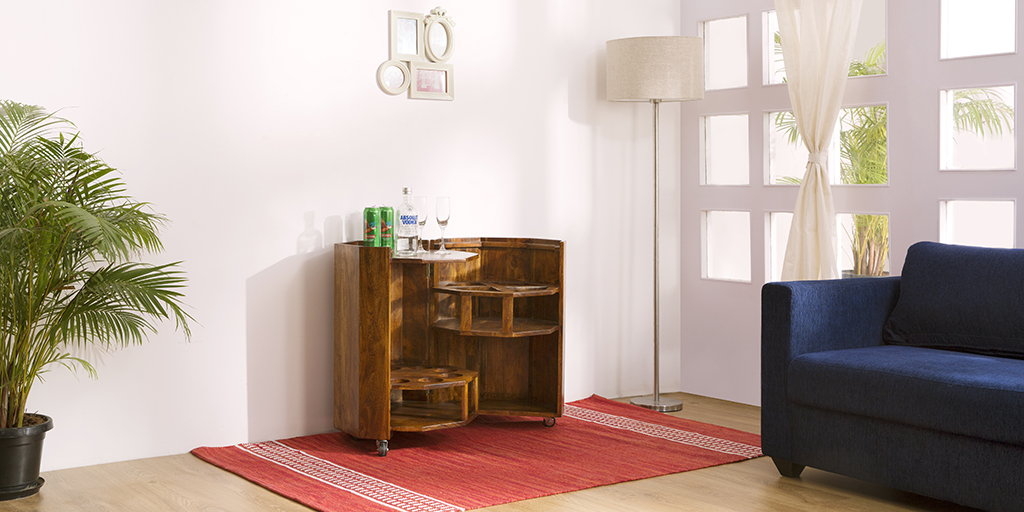 Part of being young is going out on the city, meeting new people, and enjoying a fancy drink or two. After sometime, you will be bored to leave your house every weekend. You will feel better to organise a house party and may still crave for those libations night at the restaurant.
How can you get this cocktail conundrum at home?  Why not design a diy home bar that will have your friends tipping their glasses instead of  a bartender? Psst… adding our stylish bar unit to the mix will set you back by only Rs.359/month but it looks like a million bucks!
Now that you have the bar cart sorted, setting up a home bar needs only 4 simple supplies :
Tools of the Trade
A fine cocktail isn't a fine one if its not made with the tools of the trade. All you need is a cocktail shaker, strainer and a good bottle opener. You can also use a jigger for measuring each drink.
Glassware
The normal glassware available in your kitchen cabinet will do more than good. But both your bar and your drinks will look so much appealing when you have the right glassware for the cocktail du jour. Wine glasses, bucket glasses and shot glasses are great staples for a home bar.
Alcohol
The alcohol is obviously the "meat and potatoes" of your home bar, so-to-say.
It's not the essential to purchase every alcohol under the sun. So the choice of alcohol will depend on you and your peers.
Garnishes
Having staple in your hands is a must for making that perfect replenished drink. Some of them include olives, celery sticks, cocktail onions, limes, oranges and tomatoes.   




---
Are you set for the summer makeover? Get started and share your progress with us! Use #RentoMojoSummer and share your home makeover pictures with us on Facebook and Instagram – We'd love to feature you and share your summer style with the world!