How many times have you changed your mobile phone in the last 5 years?
Along with the changing generation, our approach towards a lot of things is also changing. Millennials like us want everything to be faster, smarter and more effective. We have gone from 'working hard' to 'working smart'.
This thought has seeped into our day-to-day lifestyle and the smartphone industry. If you observe closely, you'll realize that in the last 2 years, there has been a significant rise in the number of smartphones launched by big brands such as Apple and Samsung.
We have gone from 'working hard' to 'working smart'.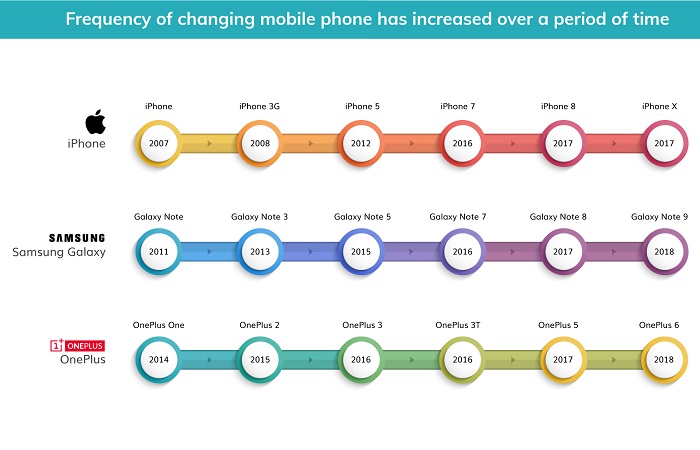 Now, who wouldn't want to own the latest smartphone in the market? After all, it comes with tempting new features and designs, which makes our old phone seem like Nokia 1100 (although we still love this one). The trend of upgrading our phone is definitely hard to resist. And, the numbers say the same. Earlier, we used to change our phones once every 4-5 years and now, we change our phones once every 1-2 years!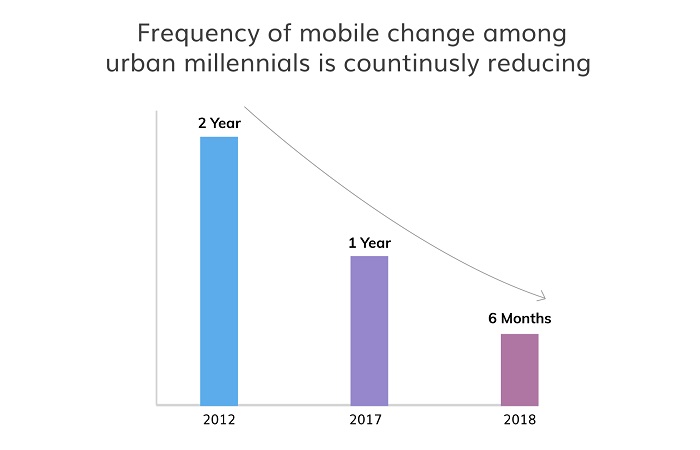 While we're talking about changing and upgrading our phones frequently, we should definitely look at how big a hole we're making in our pocket to do so. Without a doubt, it's an expensive trend! What can we do about this? Can you own the latest smartphone in the market without burning a hole in your pocket? Yes, you can!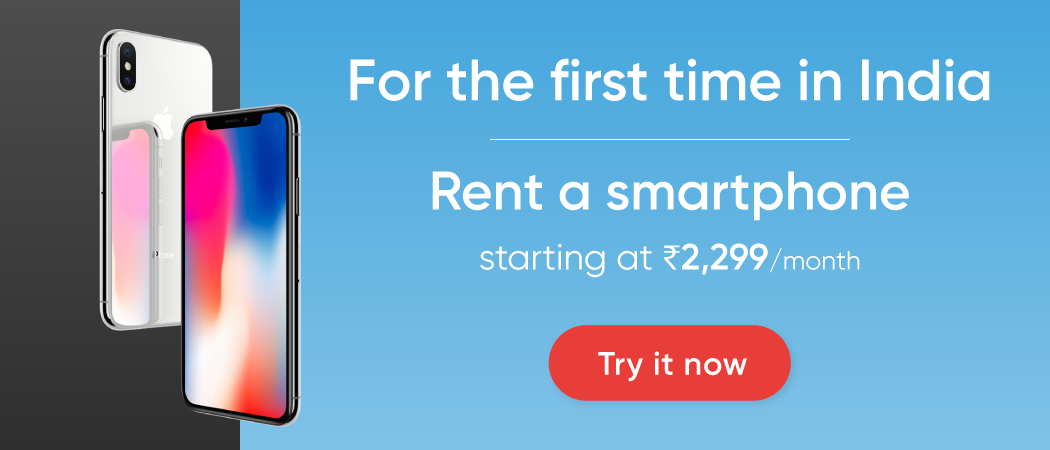 No more spending thousands on buying a new phone. Just rent and use the latest gadgets in town—from Samsung and Google to Apple.
Why rent a phone?
Let us break it down and tell you why renting a smartphone is way smarter than buying one right now.
1. Use now, buy later
There are so many new smartphones launching in the market these days. All of them come with tempting new features and maybe, a few problems—some serious and some not so much. That is why it's always better to use a smartphone first before you decide if you want to own it. RentoMojo lets you do exactly that!
2. More affordable than EMIs

3. Switch it up
Change your phone more often than ever without having to break the bank. When you buy a phone and want to change it later, you need to worry about selling it off to a buyer who's willing to pay at least a little more than peanuts. With Rentomojo, you can just upgrade your smartphone anytime you want.
4. You don't need a credit card
Own the phone you want and change whenever without letting it affect your CIBIL score. Renting a smartphone from RentoMojo is easy and doesn't even require a credit card.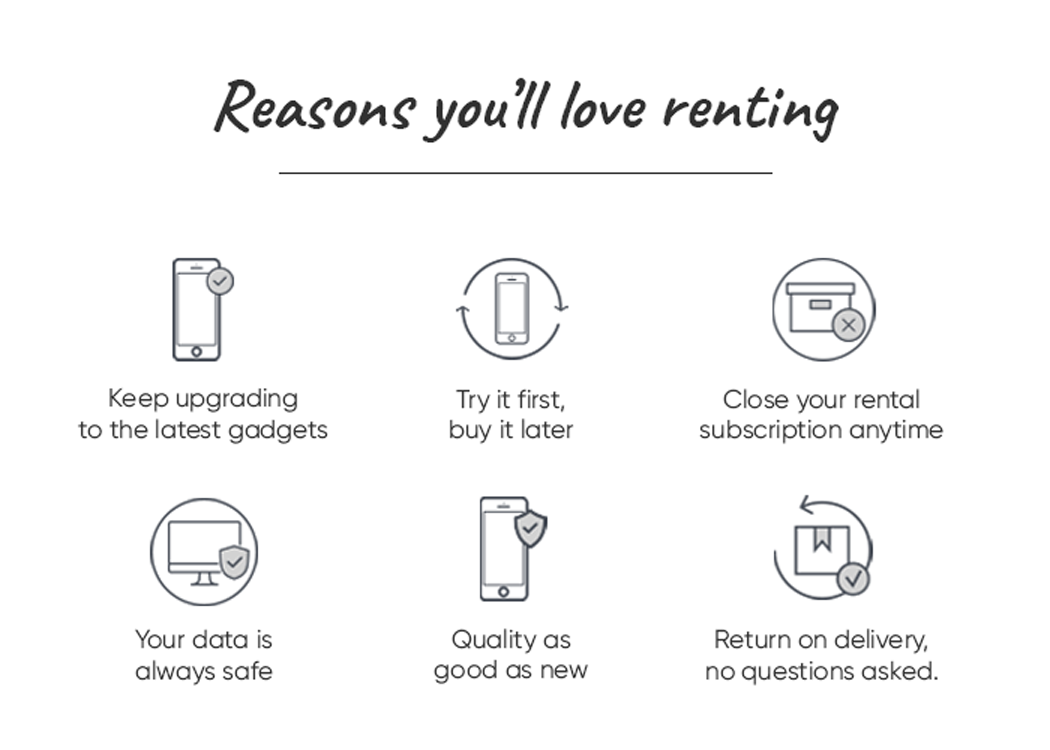 Make the smart choice.
Get the benefits of owning a smartphone without the hassle or commitment of owning one.