Filters 
Filters 

(1)
What do you want us to launch next?
Suggest us a product
Study Tables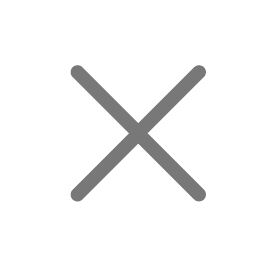 Planning To Buy A Study Table In Gurgaon? Rent One From RentoMojo Instead
Need a quality study table for your room or workspace in Gurgaon? It's smarter to rent one from RentoMojo instead! We are a leading furniture rental company in India. We offer top-quality study tables on rent in Gurgaon at budget rates.
RentoMojo buys its tables from world-class brands like IKEA. When you rent any study table from us, rest assured knowing you get to use the best furniture available in the market. Also, along with great furniture, you get access to benefits like free cleaning, free maintenance, and product swap.
Where in Gurgaon can you rent a study table on RentoMojo? You can rent anywhere in the city. We offer free, speedy delivery to all sectors or areas in the city, including Golf Course Rd, Manesar, Daulatabad, Bajghera, Basair Road, and Palam Vihar.
A Selection Of Classy, Stylish Study Tables From World-Class Brands
RentoMojo provides study tables on rent made by well-known, trusted designer brands like IKEA.
Laptop table on rent in Gurgaon: Laptop tables have a smaller desk area than computer tables. They allow you to type faster, take notes on the side, and store various knickknacks.
Computer table on rent in Gurgaon: Have a desktop computer? You'll find computer tables in our inventory.
Wooden study table on rent in Gurgaon: We offer wooden study tables that look good and feel smooth to the touch.
Glass top study table on rent in Gurgaon: Glass study tables are very stylish and stay as good as new for a long time. They are also easy to clean.
Study table for kids on rent in Gurgaon:  Need a mini table for your kid? You'll find kids' study tables in our selection.
| Brand | Study Tables On Rent In Gurgaon (Type) | Design | Monthly Rental Price |
| --- | --- | --- | --- |
| Poise | Study Table | Metal & Solid Wood with Honey Finish | Rs.249 onwards |
| Stuart | Study Table | Engineered Wood with Wenge Finish | Rs.219 onwards |
| IKEA | Vittsjo Laptop Table | Glass Top | Rs.199 onwards |
| Howard | Study Table | Engineered Wood with Wenge Finish | Rs.169 onwards |
| Sheldon | Study Table | Solid Wood with Natural Dark Finish | Rs.279 onwards |
| Leonard | Study Table | Engineered Wood with Light Brown Finish | Rs.189 onwards |
| Exec Workstation | Work Table | Beech Finish | Rs.99 onwards |
Rent A Study Table Online in Gurgaon And Receive The Best Service
At RentoMojo, we make customer satisfaction a priority. Our service is speedy and our crew well-trained.
Study tables for rent online: You don't have to visit us or call to rent a study table. You can rent one in just a few minutes on our website.
Quick delivery: After we register your order, we will deliver the table to your doorstep. Delivery takes a maximum of 4 working days.
Return without penalty: Don't like the study table you receive on delivery? You can send it back to us and we will refund your deposit.
Benefits That Make Your Day
RentoMojo does more than just save you money. We also provide multiple benefits to improve your lifestyle.
Product swap: Each year, you have the chance to swap out your rented study table for a different one in our inventory for free. You can keep trying out new designs this way.
Damage waiver: Our damage waiver policy protects you against minor damages.
Free maintenance: Tables get worn down with time. But, RentoMojo will keep yours as good as new with our free cleaning and maintenance service.
Second-Hand Study Tables vs. RentoMojo's Study Tables
If you're planning to buy a second-hand study table in Gurgaon, here is why RentoMojo is the smarter choice:
Branded study tables: A second-hand table won't always be branded. RentoMojo, on the other hand, offers tables made by top-notch brands like IKEA.
Free relocation: RentoMojo not only delivers your furniture for free, but we also move it later for free if you change houses. If you have second-hand furniture, you have to pay for relocation out of your own pocket.
Quality-checked: Second-hand study tables are not guaranteed to be of good quality. But, RentoMojo always checks its products for defects before shipping them to you. We only provide mint-condition furniture.
Study In Peace And Comfort In Gurgaon With RentoMojo's Quality Study Tables
Thanks to RentoMojo, you can study or work at home in luxury at an economical monthly price.  
Choose your rental term: RentoMojo's monthly rentals are very flexible. You can choose to rent for just a few months or a handful of years.
Close at any time: We give you the option to close the contract early. You only pay for the number of days you used the product, not the entire term.
Make big savings monthly: When you rent a product on RentoMojo, you pay a monthly rental installment (RMI), which is much cheaper than the purchase EMI you pay at a store.