About to move in with a new roomie? You might want to avoid these mistakes!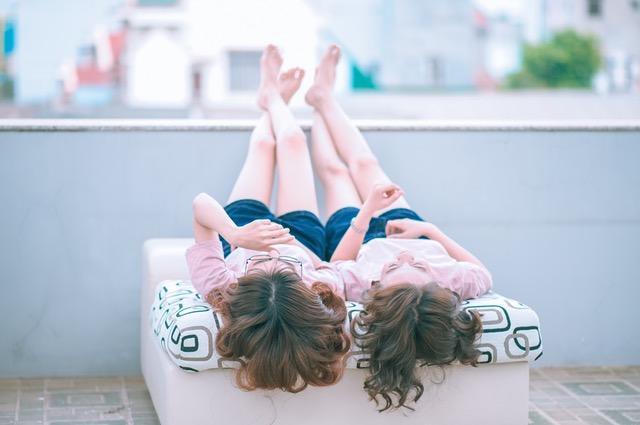 Moving out away from the comforts of your parents' apartment is never easy — especially if you're a young girl trying to find her feet at college or work in a new city.
Since the perils of flocking the nest number in dozens, you might find yourself in a sticky situation more than once — but there are certain precautionary measures you could take to make the transition smoother. Oh and one of them, by the way, is not committing these common mistakes we've listed below!
Not Establishing Ground Rules
You've found what seems like the ideal roommate — great. However, two good people can also disagree on various issues, so setting some ground rules is important.
Is smoking allowed indoors? What about sleepovers? Are boyfriends allowed to stay over? When's the rent money due? Be clear about these (and other rules that you might want to enforce) before you sign that lease and agree to make the move so as to avoid constant bickering.
Not Being Clear About Payments
Anyone who has stayed with a roommate will tell you that not being clear about finances makes things incredibly messy.
Our recommendation? Like rent, split the water, electricity, and internet bills 50-50, but pay your own grocery bills. There's no way to keep a track of who ordered what and consumed how much, and you don't want those petty fights ruining the equation between you two.
Buying Furniture Instead Of Renting It
Hypothetically, say you end up buying furniture with your roommate. Not only do you invest a ton of money into a product whose value is bound to depreciate, but if you plan to move apartments, your can't exactly split a sofa in half.
Subscribing to renting is not just a smart way to do away with those woes, but for a small price every month, it allows you do up your house just the way you want. With services like free delivery and installation, Rentomojo has a terrific range of furniture and essentials that you can find here.
Not Being Flexible
If you intend on successfully making a home with someone, you're going to have to adapt a little. You don't have to let them walk all over you — especially with things that are considered deal breakers — but being overly fastidious will not help anyone's cause.
Being a tad flexible will ensure when you're in a bit of a fix, they'll help you out too — and having each other's back is what makes a good team.
Not Communicating
If there's something about your roommate that gets on your nerves, talk about it. Is she too messy? Too loud? Does she sift through your wardrobe without prior consent? Set a weekly meeting and discuss bills, division of household chores and of course, issues like these!
Hope that helped, and if it did, know that we have a lot more exciting posts coming up. Until then, follow us on 
Facebook: https://www.facebook.com/rentomojo/
Instagram: @rentomojo
Twitter: https://www.twitter.com/rentomojo/
Snapchat: RentoMojo