Filters 
Filters 

(1)
What do you want us to launch next?
Suggest us a product
Tablets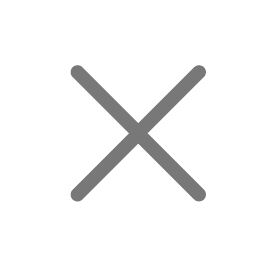 Find Premium Android Tablets And iPads On Rent In Bangalore, Only On RentoMojo
Looking for a nice tablet or an iPad for entertainment or work? You can rent one from RentoMojo for cheap. RentoMojo is a well-known electronics rental brand in India. We allow you to rent premium Android tablets and iPads in Bangalore at a pocket-friendly price.
Instead of buying a tablet in a store, it's cheaper to rent it from RentoMojo. Our plans are flexible, so you can rent short-term or long-term. Along with the tablet, we can provide you with multiple benefits like damage waiver, product swap, and penalty-free returns.
Where in Bangalore can you rent a tablet? RentoMojo lets you rent tablets and iPads throughout the city, including areas like Koramangala, Indiranagar, Marathahalli, Whitefield, Electronic City, Malleswaram, Mathikere, Attur, Bannerghatta Road, Haragadde, and Anekal. To rent a tablet, place an order on our website.
Rent The Best Android Tablets And Latest Apple iPads In Bangalore
RentoMojo offers the newest, most powerful Android tablets and iPads for rent in Bangalore:
Rent a Samsung Galaxy Tab in Bangalore: The Galaxy Tab series from Samsung is known for being fast, feature-rich, and great for both work and entertainment purposes.
Rent an Apple iPad Pro in Bangalore: Apple iPad is legendary. It looks sleek, has a super-advanced processor, and works great as a home entertainment and connectivity device.
| Brand | Tablets On Rent In Bangalore (Type) | Monthly Rental Price |
| --- | --- | --- |
| Samsung | Galaxy Tab S4 | Rs.3090 onwards |
| Apple | iPad Pro 11 | Rs.4499 onwards |
| Apple | iPad Pro 10.5 | Rs.3659 onwards |
A Service That Looks Out For You
Your satisfaction matters to us at RentoMojo. We strive to provide a fast and reliable service in Bangalore city.
Rent tablets conveniently online: You don't need to call us, email us, or visit us in person. Just place a quick order for any tablet on our website. The process takes less than a couple of minutes.
Speedy delivery: Once we verify your profile, we immediately initiate the delivery. In Bangalore, it takes us less than 4 service days to deliver your rental tablet to you.
Convenient returns: When you're done using the tablet or when your contract expires, our team will collect the tablet from your location.
Multiple Perks Offered With Every Tablet In Bangalore
When you rent a tablet from RentoMojo in Bangalore, you sign up for more than just monthly savings:
Keep upgrading: Why stick to one tablet when you can try many? You can close your subscription and try a new gadget anytime.
Easy returns: Didn't like the tablet you rented during delivery? You can return it to us and we'll refund your deposit to you, no questions asked.
Why Buy A Second-Hand Tablet When You Can Rent From RentoMojo
Thinking of purchasing a second-hand tablet in Bangalore? Renting one from RentoMojo is smarter. Here's why:
Mint-condition tablets for rent: When you rent a second-hand tablet, there's no guarantee of the quality. If you rent from RentoMojo, on the other hand, you get tablets as good as new.
Keep upgrading: You can close your subscription anytime and rent the latest tablet available in the market. You can't do that with second-hand gadgets.
Flexible rentals: You can rent a tablet or iPad as long as you like. Our contracts start at 3 months and go all the way up to 3 years.
Use The Latest Tablet Without Breaking The Bank
Buying the newest tablet isn't cheap. Thanks to RentoMojo, you can use premium tablets for a budget monthly price!
Big monthly savings: RentoMojo charges a small monthly rental fee for tablets. The longer you rent from us, the more you stand to save.
Option to close anytime: You can opt out of the contract anytime. You only pay us till the current date and not till the date your contract expires.
Use the latest tablets: RentoMojo always strives to bring you the best electronics and gadgets in the market. We constantly update our inventory to include the latest tablets, including the newest Samsung Galaxy Tabs and Apple iPads.