Filters 
Filters 

(1)
What do you want us to launch next?
Suggest us a product
Bookshelves & Display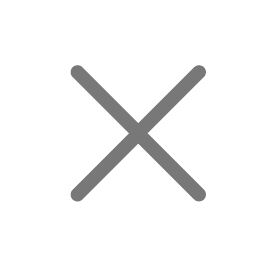 Need To Rent Top-Quality Bedroom Furniture In Pune? Check Out RentoMojo!
If you need high-quality furniture for your bedroom, RentoMojo is for you. We are a well-known Indian furniture rental brand with an established presence in Pune. We offer a variety of bedroom furniture on rent, including tables, beds, sofas, chests of drawers, and more.
Renting from us is cheaper than buying bedroom furniture. Our monthly rental plans are flexible and you always have the option to close early. You also get many benefits from us like product swap, 'try now, buy later', free maintenance, free cleaning, and damage waiver.
RentoMojo allows you to rent bedroom furniture online in Pune. You just need to add the furniture to your cart and then check out. We'll verify your order and deliver for free to your location in Pune like Baner, Pashan, Wakad, Bopodi, Pimple Gurav, and Shivaji Nagar in a short span of time.
Rent An Assortment Of Bedroom Furniture In Pune
RentoMojo's inventory includes handpicked, trendy, useful bedroom furnishings and bedroom furniture sets. You can rent any bedroom furniture online:
Beds on rent in Pune: You can rent regular and hydraulic storage beds from us, in King, Queen, compact, and single sizes.
Experience A First-Rate Service
You sign up for a stress-free, smooth, streamlined experience when you rent bedroom furniture in Pune:
Free doorstep delivery: We provide free delivery to your location in Pune. After your order is processed, it takes us 4 business days or less to deliver to you.
Free installation: We will install the bedroom furniture you rented for free, if necessary.
Return easily: Don't like the item you just rented? You can return it during delivery without losing your deposit.
Gain Many Benefits When You Rent Bedroom Furniture in Pune
If you rent bedroom furniture from us, you get many exciting benefits:
Free relocation: RentoMojo not only delivers the bedroom furniture for free, but we'll also move it for you again later if you change houses. Relocation is available in Pune and a select few Indian metros.
Product swap: Every 12 months, you can trade in your old rented furniture for something fresh and new. With RentoMojo, your bedroom will always look brand new!
Option to close early: Want to return the bedroom furniture you rented before the contract gets over? You can.
Why RentoMojo Is Better Than Second-Hand Furniture in Pune
If you have to choose between second-hand furniture and RentoMojo, RentoMojo is always the better choice. Here's why:
Top-quality furniture: RentoMojo provides best-quality bedroom furniture from top Indian brands. Every item is carefully checked before we ship to you. Second-hand furniture won't always be of that quality.
Free maintenance: Your furniture may get dirty. That's why RentoMojo offers a free cleaning and maintenance service yearly.
Flexible rentals: RentoMojo offers a great deal of flexibility, allowing you to rent bedroom furniture in Pune short-term or long-term. It's not something you can have with second-hand furniture.
Choose RentoMojo For A Better Lifestyle In Pune
With RentoMojo, you can live comfortably without spending a lot of money. It makes sense to rent furniture for your bedroom in Pune from RentoMojo.
Damage waiver: We have a damage waiver policy in place that covers wear and tear to your rented furniture.
Trendy furniture: RentoMojo allows you to rent fashionable, luxurious furniture from well-known Indian and foreign brands.
Affordable plans: We charge you a small monthly rental fee called RMI. RMIs work out to be significantly cheaper than the EMIs you pay when you purchase new furniture.