Filters 
Filters 

(1)
What do you want us to launch next?
Suggest us a product
Baby Furniture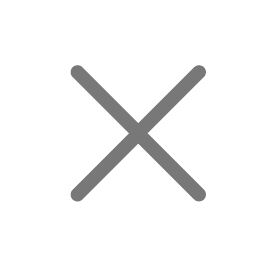 Get Baby Furniture On Rent In Pune Online At Budget Prices
Planning to buy furniture for your baby? Choose to rent it from RentoMojo instead! We're a leading rental furniture brand in India. We allow you to rent baby furniture online for a monthly fee. When you rent from us, instead of buying from a store, you save a lot of money.
What kind of baby furniture on rent in Pune do we offer? We have branded local as well as internationally-made furniture in our inventory. You can rent baby cots, tables, chairs, easels, and more, from well-known brands like IKEA. Along with the furniture, we provide you with exciting perks like product swap, "try now, buy later", damage waiver, and free maintenance.
We provide free doorstep delivery in Pune. When you rent the baby furniture on our website, we'll verify your profile and then deliver to your location in Mumbai, including Aundh, Baner, Pashan, Wakad, Warje, Parwati, and Karve Nagar.
An Inventory Full Of Playful, Colorful, And Safe Baby Furniture
We provide a wide selection of baby products on rent online in Pune, including IKEA baby furniture:
Baby table and chair on rent in Pune: We offer a small table and chair on rent for your child, perfect for play dates.
Baby cot on rent in Pune: We have special IKEA baby cribs on rent in Pune, which can provide a good night's rest for your baby.
Baby easel on rent in Pune: To nurture your baby's creativity, you might want to rent the baby easel board by IKEA.
We Provide A Premium Service In Pune city
You can rely on RentoMojo to offer a smooth, hassle-free service in Pune:
Convenient online orders: You can rent baby furniture online on our website. The process is fast and easy.
Home delivery: Once we process your order, we'll deliver the baby furniture to your doorstep for free in Pune within 4 business days.
Easy returns: Need to return the baby furniture you ordered for some reason? You can return during delivery, and we will refund the deposit within 24 hours.
Multiple Benefits Offered When You Rent Baby Furniture In Pune
Choosing to rent baby furniture from RentoMojo provides multiple rewards.
Damage waiver: A little wear and tear may be expected. But, our damage waiver policy ensures you don't have to pay for minor damages.
Free maintenance: Your baby deserves sturdy furniture. We provide a free maintenance service each year which keeps the furniture in top shape.
Product swap: Each year, you can swap out your old rented furniture for a fresh new item for free.
Why Renting From RentoMojo Is Better Than Second-Hand Furniture
Thinking of buying second-hand furniture for your baby? RentoMojo is the better choice.
Child-friendly furniture: RentoMojo provides child-friendly furniture that won't harm your baby in any way. Also, we thoroughly check the furniture for defects before we send it to you. With second-hand furniture, that's not always the case.
Flexible rentals: You can rent the baby furniture from us short-term or long-term. Once your baby grows out of the furniture, you can return it to us.
Free relocation: We provide free packing and moving services in Pune. If you happen to shift houses, we will move the furniture you rented for free.
Sign Up For A Stress-Free Journey In Pune With RentoMojo
With RentoMojo, you can provide the best for your baby in a cost-effective way.
IKEA baby furniture on rent: We offer baby furniture from the Swedish brand IKEA, which is high-quality and expensive.
Option to close early: Want to opt out of your contract? You can pay for the time you used the furniture and then cancel your order.
RMIs cheaper than EMIs: RentoMojo's Rental Monthly Installments (RMIs) are much cheaper than the EMIs you pay when you buy baby furniture from a store.