Filters 
Filters 

(1)
What do you want us to launch next?
Suggest us a product
Baby Products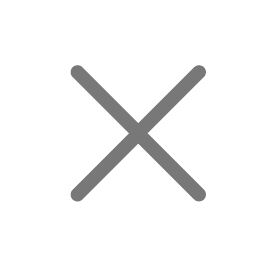 Get Baby Furniture On Rent In Noida From RentoMojo To Avoid Massive EMIs 
When you buy baby furniture in a store, you pay huge monthly fees. But when you rent baby furniture on RentoMojo, you can use the same furniture for an affordable monthly price. We offer an assortment of baby furniture on rent in the city, including tables, chairs, cradles, cots, and more.
RentoMojo is a leading furniture rental brand in India. You can trust us to provide child-friendly, high-quality furniture. You also benefit in other ways. By renting any furniture item from us, you get perks like damage waiver, free maintenance, product swap, and free cleaning.
Where can you rent baby furniture in Noida? You can place an order on our website and we'll do the rest. We offer free delivery and installation throughout Noida, including areas/sectors like Khora Gaon, Sultanpur, Knowledge Park, Kaushambi, and Vasundhara.
The Best Baby Furniture In Noida To Help Your Baby Learn, Play, And Grow
Whether you're looking to rent a baby cradle in Noida or an easel board for toddlers, RentoMojo has something for you. We offer child-friendly, 100% safe furniture:
IKEA baby furniture on rent in Noida: Top-notch baby furniture from the world-famous brand IKEA.
Baby cot on rent in Noida: You will be able to rent spacious, comfy baby cots online on our website.
Writing board on rent in Noida: We offer easel boards on rent, which your child can use to study with and draw on.
Kids chair on rent in Noida: We offer small, cozy chairs for small children. We also have a high chair suitable for a baby.
Kids table on rent in Noida: Our inventory includes tiny kids tables, perfect for toddlers.
Baby crib on rent in Noida: We offer large, plush baby cribs and cradles on rent in Noida.
| Brand | Baby Furniture On Rent In Noida (Type) | Material | Monthly Rental Price |
| --- | --- | --- | --- |
| IKEA | Sundvik Baby Cot | Nylon | Rs.467 onwards |
| IKEA | Mala Easel Board | Wood | Rs.137 onwards |
| IKEA | Mammut Table & Chair Set | Plastic | Rs.237 onwards |
| IKEA | Antilop High Chair With Tray | Plastic & Steel | Rs.49 onwards |
| IKEA | Solgul Baby Cot | Nylon | Rs.382 onwards |
Renting From Us Is A Hassle-Free Experience In Noida
It's very easy to rent baby furniture from RentoMojo–much easier than walking into a store and buying it.
Fast delivery assured: Once you've ordered the baby furniture you like, we will deliver it to your doorstep in a short span of time. We offer speedy delivery in Noida.
Easy returns: Want to return the baby furniture we just delivered to you? Don't worry, you won't lose money. We will refund your deposit to you.
Receive Multiple Perks When You Rent Baby Furniture in Noida
When you rent baby furniture on RentoMojo, you are entitled to several different perks.
Free maintenance: Furniture will wear out over time. RentoMojo offers free maintenance though, that always keeps the furniture in top shape.
Damage waiver: Your child could accidentally damage the furniture. But, our damage waiver policy means you don't have to pay for minor damages.
Rent short-term or long-term: With RentoMojo, you can rent furniture from us as per your convenience. Your savings go up, the longer you rent.
Second-Hand Baby Furniture Vs. RentoMojo's Baby Furniture
Planning to buy second-hand furniture for your baby? RentoMojo is the better choice. Here's why:
Child-friendly furniture: Is second-hand furniture truly safe for your child? RentoMojo, on the other hand, offers child-friendly furniture that's thoroughly tested by our team.
Free relocation: We provide free packing and moving services with the baby furniture you rent. When you change your house, we will move the furniture for free.
Product swap: Children grow tired of old furniture after a while. Luckily, RentoMojo offers an annual free product swap perk. You can trade in the old furniture you rented for a fresh new item.
With RentoMojo, Give The Best To Your Baby At An Affordable Price
RentoMojo provides world-class furniture for small kids at pocket-friendly rates.
Branded baby furniture: You rent baby furniture from reputable, trusted brands like IKEA.
Monthly savings: With RentoMojo, you can save a huge amount of money each month. We charge a small monthly rental fee, which works out to be much cheaper than the EMI you pay when buying furniture.
Option to close early: You aren't trapped in a contract when you rent from RentoMojo. You can choose to terminate the contract early without a penalty.