Filters 
Filters 

(1)
What do you want us to launch next?
Suggest us a product
TV Units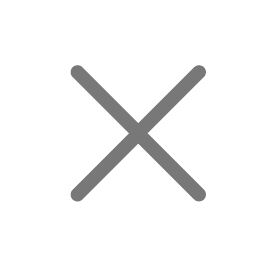 Rent TV Units Online In Mumbai On RentoMojo
Need a TV unit where you can keep your set-top box, PlayStation, DVD collection, and other items? RentoMojo has the perfect TV cabinet for you. We rent TV units that have plenty of storage space and look great too. You can rent any TV unit you want, short-term or long-term, for a small monthly fee.
If you rent a TV unit on RentoMojo, you don't have to buy it in a store. It's an excellent way to save money. Additionally, you receive multiple benefits you won't get in a furniture store like product swap, free maintenance, and damage waiver. The RentoMojo experience is fast and stress-free too.
How do you rent a TV unit online in Mumbai? Just pick out the one you like, add it to your shopping cart, and then check out. We will deliver it to your doorstep in Mumbai in a short span of time. We offer free delivery all over Mumbai, including localities like Lower Parel, Grant Road, Chembur East, Ghatkopar, Mulund, and Andheri.
Rent TV Units Made By Top Local And International Brands In Mumbai
RentoMojo sources its TV units from the most trusted local and international furniture brands like IKEA. You can get the best-quality TV cabinets from us.
Wooden TV units on rent in Mumbai: We offer stylish, classic TV units, made of engineered wood. They go well with any traditional living room décor.
TV cabinets on rent in Mumbai: We offer TV units with storage space for extra knick-knacks like set-top boxes, DVDs, and the likes.
| Brand | TV Units On Rent In Mumbai (Type) | Design | Monthly Rental Price |
| --- | --- | --- | --- |
| IKEA | PS Cabinet | Steel | Rs.457 onwards |
| IKEA | Lack TV Bench | Particle Board | Rs.69 onwards |
| Pixar | TV Unit | Engineered Wood | Rs.279 onwards |
| Java | Center Table/TV Unit | Engineered Wood | Rs.99 onwards |
| Marvel | TV Unit | Engineered Wood | Rs.229 onwards |
Order Online, Hassle-Free, In Mumbai
We offer a stress-free service experience in Mumbai city.
Rent TV stands online: You can rent TV units in Mumbai online. It only takes a handful of minutes. You don't have to call us or visit.
Receive fast delivery: We do our best to deliver within 4 business days. Once delivered, you can also ask our team to install the TV unit for you anywhere you want.
Return worry-free: Don't like the TV unit you receive on delivery? You can return it to us and we'll refund your deposit without deductions.
Mumbai Customers Receive Multiple Rewards With Their TV Units
RentoMojo is a leading rental brand in India for a reason. We offer multiple benefits with our TV unit rentals you won't find elsewhere.
Free relocation: RentoMojo will move your rented TV unit for free when you move houses. This applies even if you move to another RentoMojo-serviced city.
Free cleaning: Your TV unit will get dirty with time. Fortunately, we offer a free cleaning service to keep it looking spick and span.
Damage waiver: We don't charge you for minor damages to your furniture.
Second-Hand TV Units vs. RentoMojo's Rental TV Units
Are you planning on buying a second-hand TV unit? RentoMojo's TV units are the better choice. Here's why:
Product swap: RentoMojo allows you to swap out your rented TV unit for a new design. That way, you'll always get to use new, trendy furniture. You don't have that advantage with second-hand items.
Free maintenance: We offer free maintenance for our rented TV units. With second-hand furniture, you have to do the maintaining yourself.
Top-quality TV stands: There's no guarantee of the quality of any second-hand TV unit you buy. With RentoMojo's TV stands, you'll always get the best-quality TV units.
Live A Luxurious Lifestyle On A Budget With RentoMojo
With RentoMojo, you can rent designer TV units and other furniture items for your home without blowing away all your savings.
Flexible rental terms: You can rent TV cabinets for 3 months, 3 years, or anywhere in between. The choice is yours.
Option to close early: Want to opt out of a contract early because you don't need the TV unit anymore? You can do it. We only charge until the current date instead of the end date of the plan.
Monthly savings: RentoMojo's TV units can be rented out for a small monthly fee. It beats paying thousands of rupees as EMI each month to purchase the same item in a store.