Filters 
Filters 

(1)
What do you want us to launch next?
Suggest us a product
Shoe Racks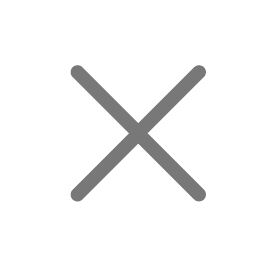 Need A Top-Quality Shoe Rack On Rent In Delhi? Check Out RentoMojo 
Shoe racks are often the first thing guests see when entering your home, so it's a good idea to get a good-looking one. RentoMojo offers top-quality shoe racks on rent in Delhi, made by industry-leading brands like IKEA. You can rent any shoe rack in our inventory for an affordable monthly price.
When you choose to rent on RentoMojo, you can save a lot of money. Additionally, you receive multiple benefits like product swap, free maintenance, and damage waiver. Our service is lightning-quick and ordering from us is a stress-free experience.
To rent a shoe rack, pick one out and register your order. We'll do the rest. Ordering takes less than 5 minutes. We offer free delivery throughout Delhi city, including Nehru Place, Lajpat Nagar, Hauz Khas, RK Puram, Tilak Nagar, and Moti Bagh.
Snazzy Shoe Racks To Tuck Away Your Shoes, Umbrellas, And Jackets
You can rent a variety of shoe rack designs on RentoMojo. We offer shoe racks with drawers, shelves, and even the jacket stands:
Wooden shoe rack on rent in Delhi: Our inventory includes classic wooden shoe racks, which you can place in your entry hallway.
Shoe rack with storage on rent in Delhi: We offer shoe racks with extra storage. The racks include drawers and cabinets–making room for your various knickknacks.
Shoe rack with a seat on rent in Delhi: It's always more comfortable if you can sit down while you do up your laces. You can rent shoe racks with seats from us.
Coat rack on rent in Delhi: Finally, we offer a branded coat rack on rent: Pinnig Coat Rack by IKEA. It has room for umbrellas, jackets, and shoes.
| Brand | Shoe Racks On Rent In Delhi (Type) | Design | Monthly Rental Price |
| --- | --- | --- | --- |
| Saddle | Shoe Rack Large | Engineered Wood with Double Door | Rs.219 onwards |
| Saddle | Shoe Rack Small | Engineered Wood with Double Door | Rs.139 onwards |
| Flip | Shoe Rack | Engineered Wood with Seat and Shelves | Rs.69 onwards |
| IKEA | Coat Rack | Steel/Fiberboard with Seat and Shelves | Rs.457 onwards |
| Solemate | Shoe Rack | Solid Wood with Swivel Shelves | Rs.419 onwards |
| Mackapar | Bench | Particle Board with Sliding Cabinet | Rs.359 onwards |
| Strap | Shoe Rack | Engineered Wood with 6 Shelves and Seating | Rs.269 onwards |
Free Doorstep Delivery In Delhi City
RentoMojo strives to provide a stress-free experience to our customers. We make it very easy to order our products in Delhi.
Rent a shoe rack online: To rent from us, all you need to do is register an order on our website.
Receive swift delivery: After we process your order, we will deliver it to your doorstep in a short span of time. We usually deliver in less than 4 business days.
Return worry-free: Don't like the shoe rack at the time of delivery? We'll take it back and refund your deposit, no questions asked.
Avail Various Rewards When You Rent a Shoe Rack In Delhi
RentoMojo offers more than just quality furniture. We also provide you with multiple benefits you won't find in stores.
Damage waiver: We know accidents happen, so we always cover minor damages.
Free relocation: Do you move houses a lot? RentoMojo will move your shoe rack and other rented furniture with you for free.
Free maintenance: Furniture wears down over time. To keep it as good as new, RentoMojo offers an annual free maintenance service. Your furniture will remain in top shape as long as you rent from us.
Second-Hand Shoe Racks vs. RentoMojo's Rentals
Have plans to purchase a second-hand shoe rack? RentoMojo is the smarter choice. Here's why:
Product swap: Once you buy a second-hand shoe rack, you're stuck with the design for life. RentoMojo, on the other hand, allows you to swap out your old rack for a new one once a year.
Top-quality shoe racks: Are you sure the second-hand shoe rack you're buying is of good quality? You can always be sure of the quality of RentoMojo's furniture. We ensure and provide quality-checked furniture.
Designer brands: RentoMojo sources furniture from the best local and international brands like IKEA.
RentoMojo Brings You Designer Shoe Racks At Budget Prices
You don't have to spend thousands of rupees buying a shoe rack in Delhi. Thanks to RentoMojo, you can use one for a very reasonable price.
Full control over the rental term: RentoMojo provides you with full control over the rental term. Rent from 3 months to 3 years, based on your needs and convenience.
Option to close early: You can opt out of a RentoMojo contract anytime you choose. We only charge you up to the current date.
Huge monthly savings: RentoMojo's monthly plans are cheaper than purchasing a shoe rack in a store. The longer you rent, the bigger your savings.