Filters 
Filters 

(1)
What do you want us to launch next?
Suggest us a product
Center Tables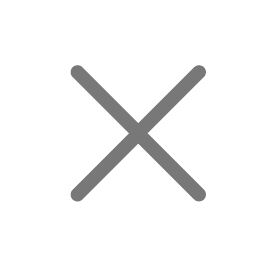 Need To Rent A Center Table In Delhi? Discover RentoMojo's Premium Offerings!
RentoMojo is a respected furniture rental brand in India. We offer center tables on rent in Delhi online. You can rent all kinds of center tables from us, including glass-top and wooden ones. We have a large selection of center tables on offer, all in mint condition.
To rent a center table from us, all you have to do is choose the table you like, place it in the cart, and then check out. We will deliver it to your home in Delhi in a short span of time. We offer free delivery throughout the city, including in Nehru Place, Malviya Nagar, Hauz Khas, Lajpat Nagar, and Tilak Nagar.
If you rent a center table from us in Delhi, you could save a lot of money. You get top-quality furniture for just a small monthly fee. You also receive many benefits like free maintenance, "try now, buy later", product swap, and damage waiver.
Choose From A Series Of Elegant, Beautiful Tables In Delhi
We provide a variety of tables on rent for your living room in Delhi, including center tables and coffee tables.
Glass top center table on rent in Delhi: Glass top center tables look good and are easy to clean.
Wooden center table on rent in Delhi: We offer classic wooden center tables too. They look elegant and go well with other wooden furniture.
Coffee table on rent in Delhi: If you love casual seating and entertain friends often, you'll love our coffee tables.
Teapoy on rent in Delhi: Need a small table to hold your tea or other beverages? We have something for you.
| Brand | Center Table On Rent In Delhi (Type) | Material | Monthly Rental Price |
| --- | --- | --- | --- |
| Caramel | Coffee table | Solid Wood | Rs.409 onwards |
| IKEA | Lack Coffee table | Particleboard | Rs.149 onwards |
| Mocha | Center table | Engineered Wood | Rs.89 onwards |
| Espresso | Center table | Solid Wood | Rs.189 onwards |
| Latte | Coffee table | Solid Wood | Rs.219 onwards |
| Venti | Center table | Solid Wood | Rs.119 onwards |
| Java | Center table/TV unit | Engineered Wood | Rs.149 onwards |
| Perk | Coffee table | Solid Wood | Rs.399 onwards |
| Cuppa | Center table | Engineered Wood | Rs.79 onwards |
| Vienna | Center table | Solid Wood | Rs.259 onwards |
| Vienna | End table | Solid Wood | Rs.169 onwards |
| Andrew | Center table | Engineered Wood | Rs.259 onwards |
Experience A Hassle-Free Service In Delhi City
RentoMojo is a very popular brand in India on account of our excellent service:
Rent center tables online conveniently: You don't have to call us or visit. You can rent a center table in Delhi online on our website.
Get free and fast delivery: Once you place an order, we'll deliver the center table quickly for free, and also install it for you. It takes us less than 4 business days to deliver in Delhi.
Worry-free return procedure: Don't like the center table you ordered? We'll take it back and immediately refund the deposit.
Enjoy Many Benefits When You Rent A Center Table In Delhi
Renting from us opens you up to a wealth of benefits:
Product swap: Every 12 months, you can choose to swap your old center table for a different one. That way, you get to keep trying out new, trendy furniture.
Damage waiver: A little wear and tear would be expected on your center table. You won't have to pay for minor damage, thanks to our damage waiver policy.
Free maintenance: We keep your furniture as good as new with our free maintenance and cleaning service.
Considering Buying A Second-Hand Center Table? Rent From Us Instead
You may be tempted to buy a second-hand center table. But, RentoMojo is the better option.
Free relocation: Besides free delivery, we provide free packing and moving services in Delhi. If you move to a new home, we transport your rented center table with you for free.
Quality-checked center tables: We want you to have the best furniture. That's why we thoroughly check our tables for defects before sending them to you.
Flexible plans: Want to rent for 3 months or 3 years? No problem. The longer you rent, the more you can save.
Get The Best Center Tables In Delhi City For An Economical Price
RentoMojo offers royal treatment to our customers in Delhi.
Option to close early: We don't trap you in a contract. You have the option to close early at any time. You just pay till the current date.
Big savings: We charge you a monthly fee called Rental Monthly Installment (RMI). The RMI works out to be much cheaper than the EMI you pay when purchasing new furniture.
Classy center tables on rent: RentoMojo rents out handpicked center tables, made by respected local and international brands.