Filters 
Filters 

(1)
What do you want us to launch next?
Suggest us a product
Smart Devices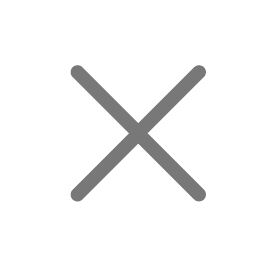 Love Branded Mobile Phones? Rent Them From RentoMojo In Delhi!
Everyone loves the latest smartphones, but we can't always afford them. That's where RentoMojo comes in! RentoMojo provides an assortment of premium smartphones for rent in Delhi, including Android phones and iPhones. If you've always wanted to use the new iPhone XS Max or the latest Android Samsung Galaxy Note 9, you can rent it from us for an affordable price.
When you rent a cell phone in Delhi from RentoMojo, you save a great deal of money. You also avail many additional benefits like try now and buy later. You can rent the mobile phone for as long as you want and you have the option to close early.
Where in Delhi can you rent branded smartphones? All over the city, including well-known areas like Malviya Nagar, Nehru Place, Okla, Lajpat Nagar, Tilak Nagar, and Rk Puram. Delivery is free. To order, just pick out your favorite phone, add it to cart, and check out. After your order is processed, we will deliver within 72 hours.
Rent Quality Android Smartphones As Well As Apple iPhones in Delhi
Our inventory includes the latest Android as well as iOS phones. Here is a quick overview of our most popular smartphones:
Android smartphones for rent in Delhi: You can rent Android mobiles like OnePlus 6T, Samsung J8, Samsung Note 9, and Poco F1.
iPhones for rent in Delhi: Always wanted an iPhone? You can rent the latest iPhone XS and iPhone XS Max from us!
Tablets for rent in Delhi: Aside from smartphones, we also allow you to rent Android and iOS tablets. Our tablet lineup includes iPad Pro 2018 and Samsung Galaxy Tab 4.
| Device Type | Mobiles For Rent In Delhi | Monthly Rental Price |
| --- | --- | --- |
| Smartphone | | ₹1090 onwards |
| Smartphone | | ₹3099 onwards |
| Smartphone | | ₹1403 onwards |
| Smartphone | | ₹926 onwards |
| Smartphone | | ₹1390 onwards |
| Smartphone | | ₹2433 onwards |
| Smartphone | | ₹4909 onwards |
| Smartphone | | ₹5449 onwards |
| Smartphone | | ₹3374 onwards |
| Smartphone | | ₹1679 onwards |
| Smartphone | | ₹1024 onwards |
| Smartphone | | ₹1729 onwards |
| Smartphone | | ₹2479 onwards |
| Smartphone | | ₹2324 onwards |
Sign Up For An Amazing Customer Journey
When you rent cell phones from us, you receive an outstanding service experience too:
Fast online orders: We want to save you as much time as possible. You can order your favorite smartphones online from the comfort of your home.
Free delivery: We will deliver your smartphone for free. After your order has been processed, it takes us less than 72 hours to deliver.
Love it or return it: Don't like the smartphone when we hand it to you? No problem! We will take it back, no questions asked.
We Give You Many Benefits With Your Rental Smartphone in Delhi
When you rent with RentoMojo, you avail several additional benefits you won't get elsewhere:
Try before you buy: Want to try out a smartphone before you purchase it? Thanks to our 'try before you buy' feature, you have the option of purchasing any smartphone you rent from us after 12 months.
Keep upgrading: Want to try out a newer smartphone model? You can close your rented smartphone subscription and rent a newer variant.
Free protection: We provide a free case along with every smartphone. Also, we provide a free screen guard too. You can request a new screen guard up to 3 times in a year.
Why Renting Mobiles From RentoMojo Beats Buying Second-Hand Smartphones in Delhi
You may be torn between buying a second-hand smartphone and renting from us. We're here to tell you why renting from us is the best choice for you:   
Phones as good as new: Quality matters to you, and us! That's why our team does a thorough quality-check for every product, so it reaches you in a condition as good as new. If you buy second-hand, the chances of getting a smartphone in good quality are very low.
Upgrade every 12 months: If you buy a second-hand device, you don't have the option to turn it in for a newer model. However, with RentoMojo, you can! Every 12 months, you can close your rental subscription and rent a newer one.
Rent Mobiles in Delhi From RentoMojo And Choose The Smarter Lifestyle
RentoMojo wants to save you as much money as possible. Here are some reasons why you should try us out:
Affordable RMIs: Because we buy in bulk, we can afford to pass on the savings to our customers. Our RMIs are cheaper than EMIs.
Newest mobiles for rent: We believe in providing our customers with the best possible products. We allow you to rent the latest, most popular products in the market.
Try now, buy later: Sometimes you just fall in love with a smartphone. Thanks to our 'try now, buy later' option, you can buy your rented phone from us for a nominal fee.
Rent smartphones from RentoMojo to embrace the smart lifestyle for cheap!