Filters 
Filters 

(1)
What do you want us to launch next?
Suggest us a product
Bookshelves & Display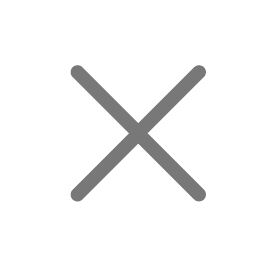 Have An Unfurnished Living Room In Chennai? Rent Living Room Furniture From RentoMojo!
If you need furniture for your living room in Chennai, RentoMojo should be your first choice! We are a top Indian furniture rental brand with a big presence in Chennai. We offer furniture on rent for your living room at a small monthly fee. When you rent from us, you can save a lot of money.
What kind of living room furniture do we have on rent? We offer all sorts of living room furniture on rent, including sofas, tables, chairs, recliners, bar units, and more. You can peruse and rent the furniture online on our website. We provide a variety of benefits with our rental furniture, including product swap, 'try now, buy later', damage waiver, and free cleaning.
How long does it take for us to deliver the rental furniture in Chennai? Delivery to prominent areas in Chennai like Guduvanchery, Karlapakkam, Madambakkam, Gerugambakkam, and Alapakkam is fast. After your order is placed, we'll verify it and deliver for free within 4 business days.
A Premium Selection Of High-Quality Furniture For Your Living Room in Chennai
Whether you need a couple of items or an entire living room furniture set, you'll find what you need in our carefully-curated selection. The furniture we offer is all made by well-known brands.
TV units on rent in Chennai: If you need a place to store all your electronic gadgets, game consoles, and other items, our TV units might be what you need.
Dining tables on rent in Chennai: You can choose between a two-seater, four-seater, six-seater dining tables, and dining sets. We also have a four-seater coffee table on rent.
A Dependable, Speedy Service In Chennai City
RentoMojo is a top Indian rental brand. Our service in Chennai is reliable, trustworthy, and efficient.
Order online: You can order living room furniture from us online. The process is easy, as simple as placing furniture in your shopping cart and checking out.
Free, fast installation: Once your order is processed, we deliver the living room furniture to you in 4 business days. The delivery is free, as is the installation.
No-penalty returns: Unsatisfied with any furniture you received on delivery? You can return it and we'll refund the deposit to you within 24 hours.
Numerous Benefits On Offer In Chennai
If you rent living room furniture in Chennai, you stand to receive a variety of benefits at no additional cost.
Free cleaning and maintenance: We provide a free cleaning and maintenance service for the living room furniture you rented in Chennai. Our service ensures your furniture stays in top shape.
Flexible rentals: You can rent living room furniture for short-term or long-term, whether it's 3 months or 3 years.
Product swap: Signed up for a long-term plan, but tired of using the same furniture? Each year, you can trade in your old rented furniture for something new and different for free.
Thanks to RentoMojo, You Never Have to Buy Second-Hand Furniture Again in Chennai
Buying second-hand furniture doesn't make sense if you can rent living room furniture from RentoMojo instead.
Furniture as good as new: The furniture we rent out undergoes strict quality checks. You don't have to worry about defective furniture. If you buy second-hand furniture though, there's no guarantee of quality.
Free packing and moving: RentoMojo offers free packing and moving services when you rent living room furniture in Chennai. We will move your furniture with you for free if you change houses.
Affordable plans: RentoMojo's monthly rental plans are extremely affordable. You don't have to make hefty lump sum payments.
Create A Luxurious Living Room In Chennai Without Spending Big
RentoMojo allows you to transform your living room at an affordable price. We offer a stress-free experience in Chennai.
Damage waiver: RentoMojo doesn't charge you for wear and tear on your furniture.
Option to close early: You always have the option to close the contract early, paying only for the time you used the furniture.
Keep upgrading: Every year, your living room can sport a new look for free, thanks to our product swap feature!