Filters 
Filters 

(1)
What do you want us to launch next?
Suggest us a product
Chest of Drawers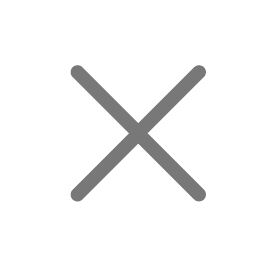 Classic Chest Of Drawers On Rent In Bangalore, Only On RentoMojo
Every bedroom is incomplete without a spacious chest of drawers. Thanks to RentoMojo, you can rent a chest of drawers online in Bangalore at a budget rate. We offer short-term and long-term rental plans, with the longer term ones giving you the most savings.
When you choose to rent a chest of drawers from RentoMojo, you don't have to pay a premium price. Also, we provide you with multiple exciting benefits that make your life easier. The top ones are product swap, free cleaning, and free relocation.
To rent a chest of drawers, all you need to do is place an order for it on our website. Our team will deliver the item to your doorstep in Bangalore. We offer free, fast delivery to all areas in the city, including Koramangala, Indiranagar, Marathahalli, Whitefield, Electronic City, Anandnagar, Doddanekkundi, Attur, Gunjur, and Begur.
An Assortment Of Drawers To Choose From
We offer a variety of chest of drawers to choose from. Our furniture is sourced from trusted local and international brands.
Rent wooden drawers in Bangalore: We offer drawers on rent made from wood.
Chest of drawers for rent in Bangalore: We have chests of drawers in medium and large sizes, with enough storage for all your clothes.
Storage furniture on rent in Bangalore: Besides chest of drawers, we also have an assortment of other furniture items on rent like wardrobes and beds with storage.
| Brand | Chest Of Drawers On Rent In Bangalore (Type) | Design | Monthly Rental Price |
| --- | --- | --- | --- |
| Magnum | Chest of Drawers | Engineered Wood with 4 Drawers | Rs.229 onwards |
| Filbert | Chest of Drawers | Engineered Wood with 3 Drawers | Rs.229 onwards |
| Rowan | Chest of Drawers | Engineered Wood with 5 Drawers | Rs.319 onwards |
| Spruce | Chest of Drawers | Solid Wood with 4 Drawers | Rs.399 onwards |
Enjoy An Efficient Service In Bangalore
We value our customers highly. We strive to provide an efficient, stress-free experience in Bangalore:
Rent chest of drawers online: You don't have to call or visit to rent furniture from us. You can do it online from the comfort of your home. Just place an order and we'll do the rest.
Speedy delivery: We offer fast, free delivery in Bangalore city. We'll bring the chest of drawers to your home and also install it for you where you want it.
Stress-free returns: Changed your mind about the drawers at the time of delivery? You can return the item without a penalty. We'll return the deposit to you without a deduction.
Rewards Aplenty With Our Rental Furniture In Bangalore
We provide various rewards when you rent a chest of drawers from us. You won't find these rewards anywhere else!
Product swap: Every 12 months, you can choose to trade your rented chest of drawers for a different version. That way, you get to try out a new design each year for free.
Damage waiver: Don't worry, we don't charge you for minor damages.
Free maintenance: RentoMojo offers a free cleaning and maintenance service to keep your chest of drawers in top shape.
RentoMojo Is A Better Choice Than Second-Hand Furniture
Considering buying a second-hand chest of drawers? RentoMojo is the better choice for multiple reasons:
Quality-check: We provide mint-condition furniture that's been thoroughly checked by our team. You don't have that guarantee with second-hand furniture.
Branded furniture: Our furniture is made from the best local and international brands like IKEA. You can trust our furniture to stay sturdy and good-looking for a long time.
Free relocation: Planning to move? You won't have to pay to move your rented items. RentoMojo does it for you for free.
Upgrade Your Lifestyle And Downgrade Your Expenses
RentoMojo allows you to rent designer furniture at a monthly budget price. You won't find a better deal anywhere else in Bangalore.
Freedom to choose: We offer flexible short-term and long-term plans. You can rent from 3 months to 3 years, depending on your convenience and budget.
Option to close early: Don't want to continue renting from us? You can close whenever you want. We charge only up to the current date and not the date the plan ends.
Monthly savings: RentoMojo's Rental Monthly Installments (RMIs) are very affordable. When compared to the EMIs you pay to purchase furniture in a store, you end up paying far less.