Filters 
Filters 

(1)
What do you want us to launch next?
Suggest us a product
Bedside Tables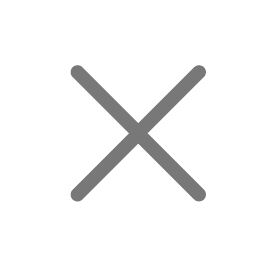 Stylish Bedside Tables On Rent In Bangalore, Only On RentoMojo
Need a solid, compact bedside table to store all your essentials? RentoMojo is your best option! We are a leading furniture rental company in India. You can rent beside tables in Bangalore from us at budget rates. Our plans have flexible rental terms where the longer you rent, the more you stand to save.
RentoMojo has plenty to offer than just savings. When you rent any bedside table, you receive benefits with it like damage waiver, free relocation, and product swap. Additionally, you get to use branded, mint-condition furniture without spending thousands of rupees.
We offer bedside table on rent all over Bangalore, including areas like Bangalore Bazaar, Ashoknagar, J P Nagar, Haragadde, and Electronics City. Simple place an order on our website and we'll do the rest. Delivery takes less than 4 business days.
An Array Of Bedside Tables That Add To The Décor Of Your Bedroom
Our furniture is both good-looking and useful. Choose from a range of classic bedside tables that can brighten up your bedroom.
Bedside table with storage on rent in Bangalore: We offer small but spacious bedside tables with plenty of room for your night-time essentials.
Bedside table with drawer and shelf on rent in Bangalore: We have bedside tables with a drawer and shelf.
Side table with drawer and shelf on rent in Bangalore: We also offer side tables, which can be moved around to different places in your bedroom or the rest of the house.
Nightstand on rent in Bangalore: Looking for a nightstand? You'll find it in our inventory.
| Brand | Bedside Tables On Rent In Bangalore (Type) | Design | Monthly Rental Price |
| --- | --- | --- | --- |
| Wingman | Bedside Table | Solid Wood with Drawer and Shelf | Rs.189 onwards |
| Minion | Bedside Table | Engineered Wood with Two Shelves | Rs.69 onwards |
| Stooge | Bedside Table | Engineered Wood with Drawer and Shelf | Rs.69 onwards |
| Henchman | Bedside Table | Solid Wood with Drawer | Rs.119 onwards |
Choose The Service That Puts You First
RentoMojo is a customer-centric company. We always strive to offer an outstanding customer service experience to you.
Rent a bedside table online: You can rent furniture from us conveniently online on our website. There's no need to call us or visit. It takes less than 5 minutes.
Receive fast delivery: After we process your order, we'll deliver the bedside table to your doorstep in Bangalore. Delivery is always fast.
Return conveniently: If you don't like the bedside table at the time of delivery, you can return it to us, no questions asked. We will refund your deposit without a deduction.
Receive Rewards With Every Bedside Table You Rent In Bangalore
Every bedside table on RentoMojo carries with it multiple rewards.
Damage waiver: We have a damage waiver policy in place. You don't have to pay for minor wear and tear.
Free maintenance: We will maintain your furniture for you for free. That means, your furniture will remain as good as new for the whole duration of the rental term.
Product swap: We'll swap out your old bedside table with a different one for free once a year. You always get to use new furniture with RentoMojo.
Why Buy Second-Hand Bedside Tables When You Can Rent From RentoMojo?
Are you considering picking up a second-hand bedside table in Bangalore? RentoMojo is the better option:
Designer bedside furniture: We offer furniture made from the best local and international brands. Second-hand furniture can't always match up.
Quality-checked: Our furniture is checked thoroughly for defects before we ship it to you.
Free relocation: We will relocate your furniture for free. If you ever move houses, you won't have to pay for packing and moving expenses.
Pick A Comfortable, Sustainable Lifestyle In Bangalore With RentoMojo
RentoMojo allows you to lead a luxurious lifestyle at a pocket-friendly price in Bangalore.
Flexible plans: Want to rent for 3 months or 3 years? You can! RentoMojo offers flexible rental plans designed for your convenience.
Option to close early: Decided to opt out of a plan early? You can, by only paying for the time you used the product.
Huge savings: RentoMojo's Rental Monthly Installments (RMIs) are far cheaper than the EMIs you pay when you buy furniture in a store.