Filters 
Filters 

(1)
What do you want us to launch next?
Suggest us a product
Office & Study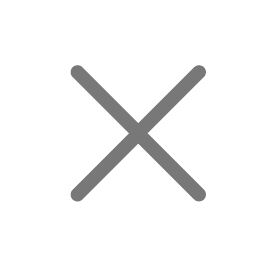 Do You Often Work From Home? Rent Office Room Furniture In Hyderabad From RentoMojo
If you often have to work at home, you need good furniture to do your work properly. RentoMojo offers practical, ergonomic office furniture on rent in Hyderabad at discount prices. For a monthly payment, RentoMojo allows you to rent chairs, desks, bookshelves, and more.
RentoMojo offers top-quality office furniture on rent in Hyderabad, made by well-known brands. Our plans are affordably priced, allowing you to rent short-term or long-term. Along with affordable, good-quality furniture, RentoMojo provides benefits like product swap, "try now, buy later", damage waiver, and free maintenance.
To rent office furniture in Hyderabad, just place an order on our website. We'll then process your order and deliver the furniture to your doorstep for free. We offer exceptionally fast delivery to prominent locations in the city like Miyapur, Changa Nagar, Srinagar Colony, Yousufguda, Banjara Hills, and Somajiguda.
Many Choices Offered By Our Designer Furniture Lineup
RentoMojo offers more than just office desk rentals in Hyderabad. We provide a wide selection of office furniture on rent in Hyderabad city.
Bookshelves and displays on rent in Hyderabad: Bookshelves and displays are essential to organizing your study books, work files, and important documents. We provide small, medium, and large bookshelves on rent. We also offer a unique shelving unit on rent by IKEA.
Laptop tables on rent in Hyderabad: Our inventory includes a special laptop table from the world-renowned furniture brand, IKEA. The table is stylish and modern, and perfect if you often type away on your laptop.
Take Advantage Of An Exceptional Service In Hyderabad City
Our top-notch service has helped us become a leading furniture rental brand in India. We provide a smooth, stress-free experience in Hyderabad.
Online orders: You don't need to call us or visit us to place an order. You can rent office furniture from us online from any internet-enabled device.
Doorstep delivery: We provide fast and free delivery to your location in Hyderabad. After your order is processed, it takes us less than 4 working days to deliver it to you.
Penalty-free returns: Don't like the furniture you just ordered? You can return it during delivery and we'll refund your deposit within a day.
Obtain Multiple Benefits When You Choose Us
Signing up with RentoMojo not only saves you money, but also provides you with multiple added benefits.
Product swap: Every 12 months, you can trade your old rented furniture for something fresh and new. That way, you can keep upgrading your furniture.
Damage waiver: A little wear and tear may occur to the rented furniture. Our damage waiver policy ensures you don't have to pay for minor damage.
Free maintenance: We provide a free cleaning and maintenance service, so your furniture stays as good as new for a long time.
Why RentoMojo Beats Out Second-Hand Furniture In Hyderabad
Between second-hand furniture and RentoMojo, you should always choose RentoMojo. Here's why:
Free packing and moving: RentoMojo not only offers free delivery and installation, but also free relocation. If you move houses, we'll move the furniture with you for free.
High-quality furniture: Whether you choose an office chair on rent in Hyderabad or a study table, you'll find our furniture is top-quality and as good as new.
Affordable plans: You don't have to pay a hefty sum if you rent office furniture from us. Our plans are affordably priced and come with multiple benefits.
Build A Better Life In Hyderabad With RentoMojo
Thanks to RentoMojo, you don't have to pay a lot of money to upgrade your lifestyle in Hyderabad.
Try now, buy later: After you rent office furniture from us for a year, you have the option to own it for a small payment.
Flexible rentals: You can rent short-term or long-term, from 3 months to 3 years. You also have the option to close early if you feel it necessary.
Excellent furniture: RentoMojo buys its furniture from top-quality, trustworthy Indian and international brands. You get to use good-quality furniture with us.